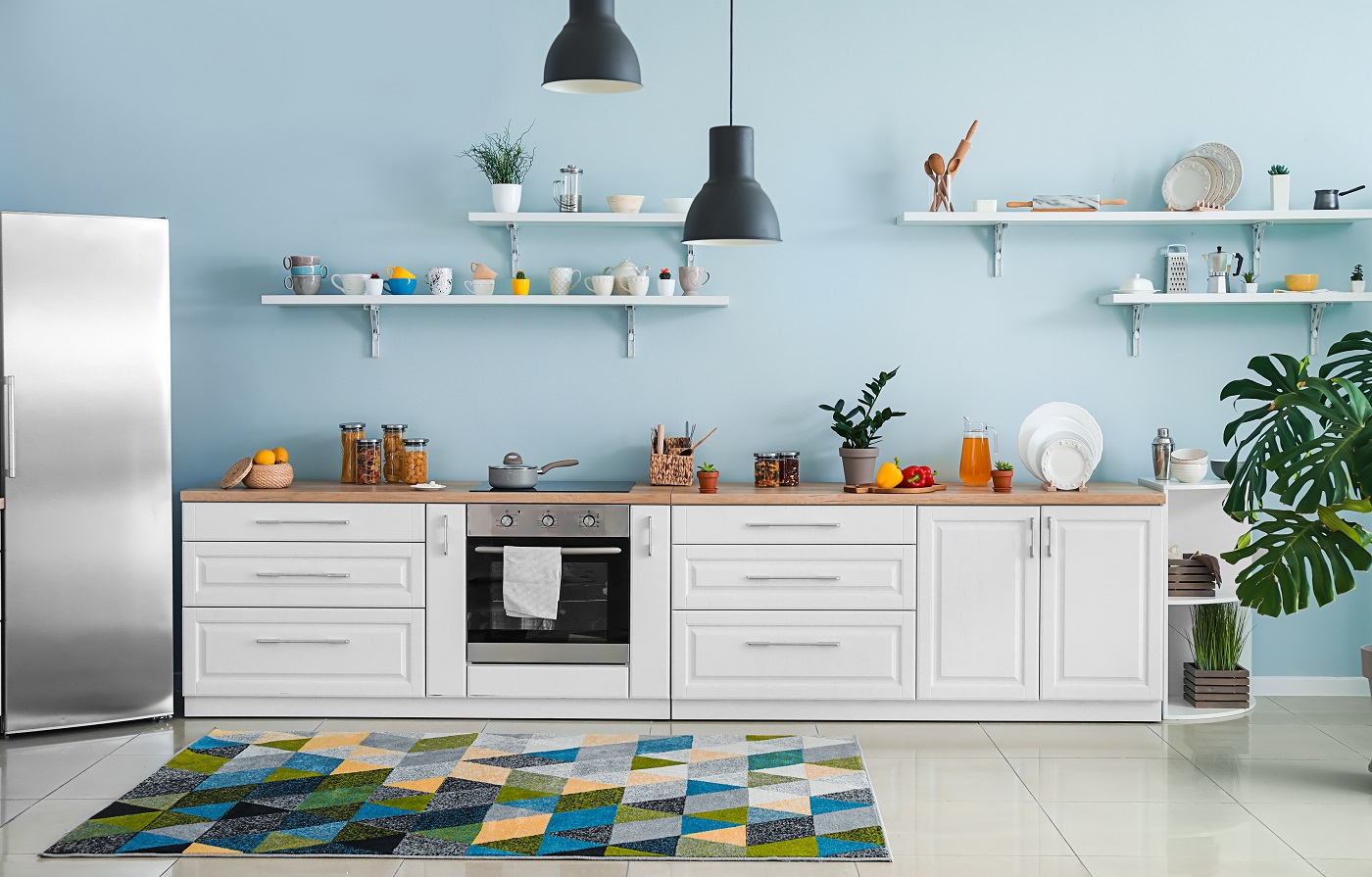 Amazon offers almost every kind of product, which means you have plenty of choices when deciding what category you want to sell in. That being said, some categories are definitely better than others, so you'll need to choose wisely.
One of the most popular ones for sellers is Home & Kitchen. Today we'll be taking a closer look at this category to show you why so many Amazon businesses offer these types of products.
We've also assembled a list of the top 10 products in Home & Kitchen to give you a better idea of the types of items that are currently popular.
Why is Home & Kitchen a Good Category to Sell In?
There are a number of factors that make a category attractive for sellers, and Home & Kitchen features most of them.
Here are a few reasons why you should consider selling these products:
High Demand: Home & Kitchen is consistently one of the highest-selling categories. These are the types of products almost everyone needs so there's always a high demand for them.
It's Not Gated/Restricted: Some categories require approval from Amazon to sell in them, but this one is open to everyone.
Good Prices: Most Amazon sellers agree that the best products to sell are priced between $15 and $50, and this category has plenty of those.
Lots of Simple Products: It's also recommended that you stick to simple products that aren't electronic and don't have a lot of moving parts. Again, there are lots of these types of products to choose from in Home & Kitchen.
Great for Gifts: A number of these items are purchased as gifts, making it even more popular during the holidays.
If you're just starting to sell on Amazon, Home & Kitchen is one of the best categories to choose. You can get a few more tips for getting started by reading this article about how to start an Amazon business.
The 10 Best Home & Kitchen Products
Now that we've discussed all the reasons why you should sell in this category lets go over the top 10 products in Home & Kitchen (*This is based on sales data tracked by AMZScout) :
Scented Candles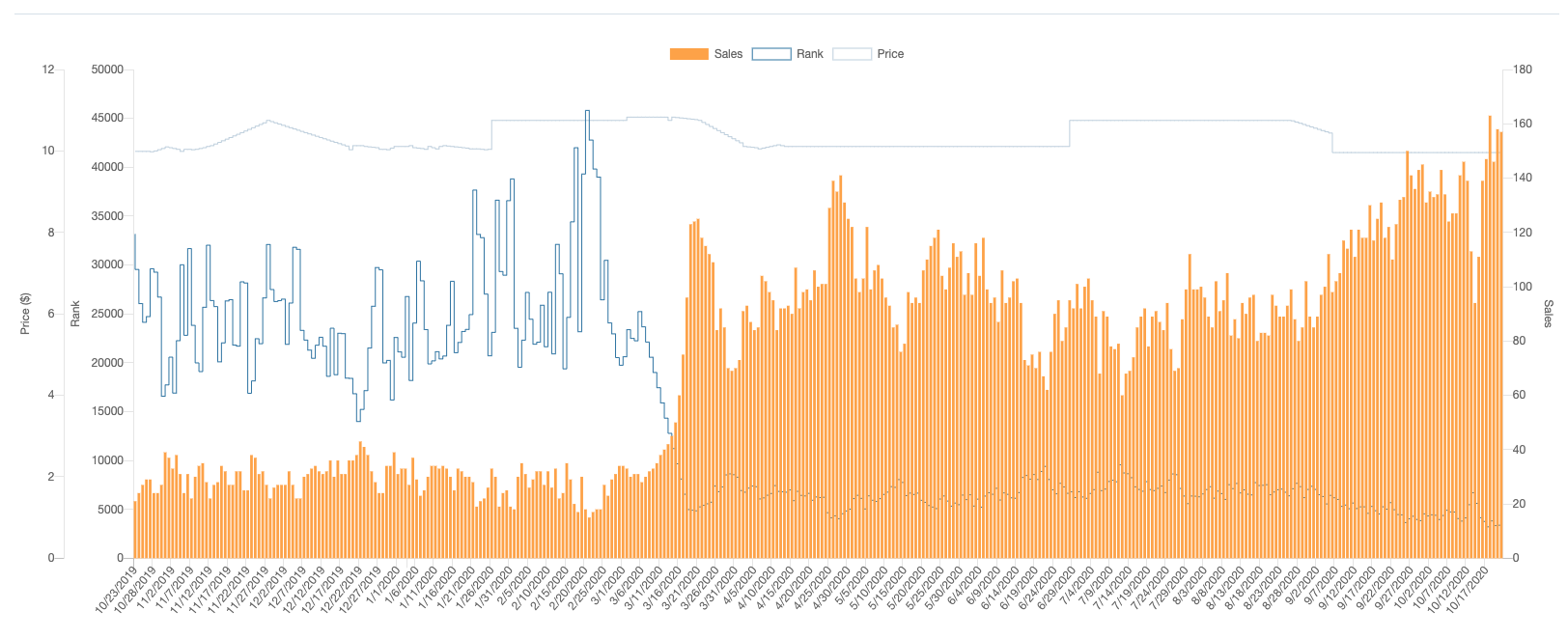 With people spending more time at home due to the pandemic they're putting more effort into making their house comfortable and inviting. Because of this, one of the most popular products has been scented candles. Candles are a great way to set the mood, and a wide variety of scents provide a welcoming aroma that makes staying inside a little more enjoyable.
Reusable Food Bags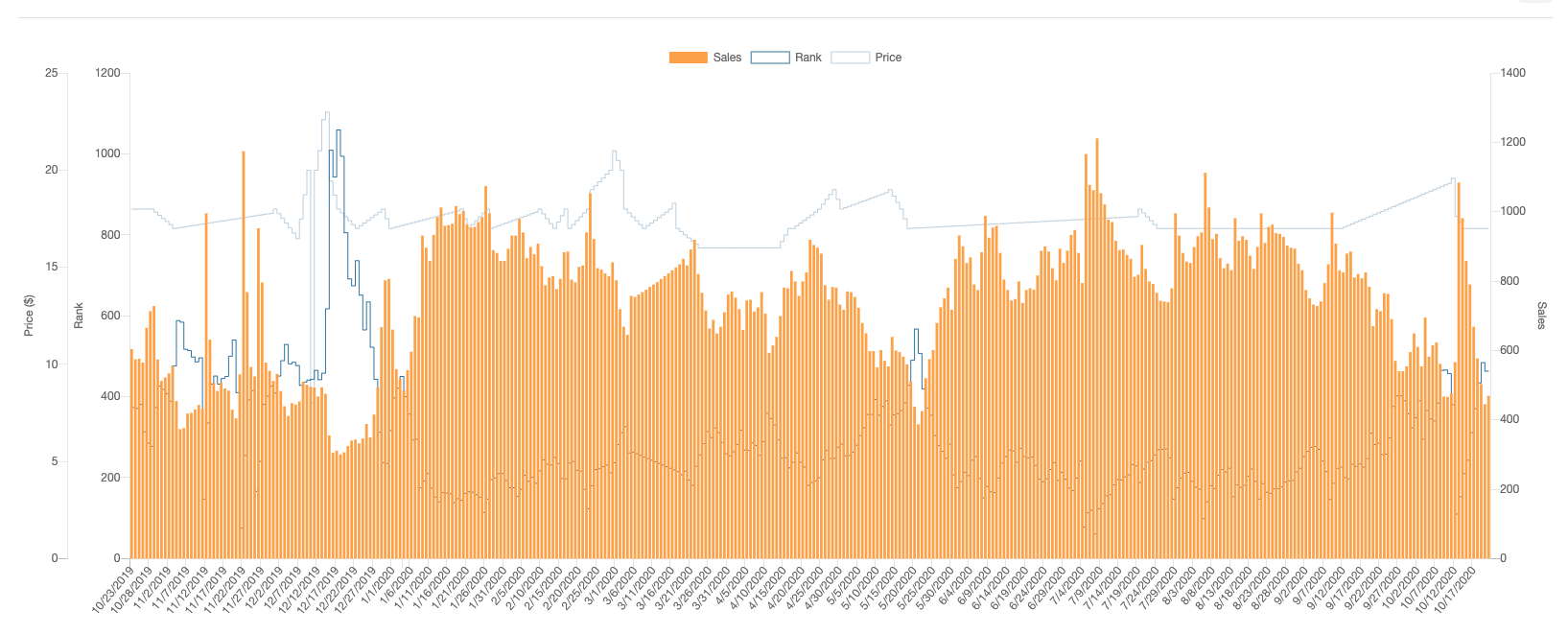 More and more people are moving away from disposable products and want items that are reusable. So it's no surprise that reusable food bags are becoming a trend. Think of these like tupperware, but in the form of a bag. Use them to store leftovers or for packing food with you on the go. After you're done simply wash them and use them again.
[Read more…]