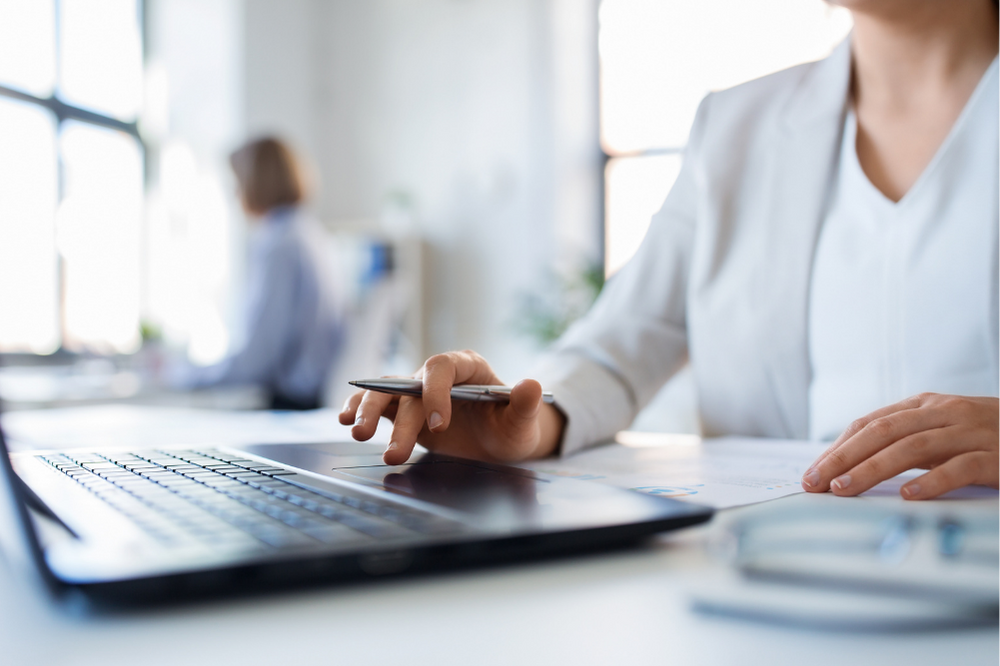 Fulfillment by Amazon, also known as Amazon FBA is the program sellers use to ship goods to Amazon warehouses, where Amazon's employees will then take care of order fulfillment. Because Amazon takes care of order fulfillment, returns, and exchanges, issues can happen that you might not be aware of. You need to track your inventory for abnormalities and submit refund claims to Amazon for any issues.
In this guide, we show you how to find Amazon FBA refund reports and how to easily manage the reimbursement process.
What are Amazon FBA refund reports?
Amazon FBA refund reports show you your customer refunds from a given time period. Within Amazon Seller Central, there are several useful reports across the following categories:
Payments

Brand Analytics

Business Reports

Fulfillment

Advertising Reports

Return Reports

Tax Document Library
The refund report is part of the Payments category. 
Where can you find Amazon FBA refund reports?
To locate the refund report, login to Amazon Seller Central. Click on "Reports" in the top navigation. Then click on "Payments." Next, click on "Transaction View." Then, filter by refunds. You can select the time period that you want to analyze, such as the past 30 days. 
This YouTube tutorial shows you how to find the refund report on Amazon Seller Central:

Refund report versus reimbursement report
Inside of your Amazon Seller Central account, you can also find the reimbursement report. 
Here's the difference between these two reports:
Refund report

: A list of all of the refunds customers have requested in a given time period

Reimbursement report

: A list of all of the FBA fee or inventory reimbursements for your account in a given period of time. This includes reimbursements requested by you, reimbursements claimed by your

reimbursement service

, and

automatic reimbursements offered by Amazon

because of known issues their software or team detected.
The reimbursement report will show you the status of all of your reimbursements for any error or cause.
Why do sellers need to request reimbursements from Amazon FBA?
The Amazon.com marketplace (US specifically) pulled in $469 billion in sales in 2021. That's millions of orders being placed and fulfilled every day. Because of the ease of having Amazon in charge of fulfillment and customer service, 94% of Amazon sellers choose FBA over other fulfillment options. Although Amazon is creating its own brands, the vast majority of sales on the platform are still FBA. 
With millions of daily FBA orders, there are bound to be mistakes. 
Sellers need to check their account reports for any discrepancies. 
These are the most important reports to reconcile when hunting for FBA fee reimbursements:
Refund Report

Manage Orders

Inventory Adjustments

Inventory Event Detail

Removal Order Detail

Received Inventory

Daily Inventory Reports
By reconciling these reports, you'll be able to spot discrepancies within the transactions. For example, an item that is refunded should be added back to your inventory report. If it doesn't get added within 30 days of the return being received, then you should submit an FBA reimbursement claim for the cost of the inventory. 
Types of FBA refunds and reimbursements
Keep in mind that in terms of Seller Central reports, refunds refer to customer returns whereas reimbursements refer to claims for fee reimbursements for sellers. 
Types of FBA refunds:
Customer received damaged or unsellable inventory

Customer received a quality item but returned the item damaged or unsellable

Customer returns sellable inventory

Customer requests a refund but never returns the item
How to manage Amazon FBA reimbursement requests
Issues and discrepancies with customer refunds are just one type of FBA reimbursement request. 
In order to protect your profits as an Amazon seller you'll want to make sure you're submitting claims for all possible issues. 
To manage this easily, make sure you sign up for an Amazon reimbursement service that monitors your account for you and submits claims with proof on your behalf.
Types of FBA reimbursements:
Transaction reconciliation

: We make sure that all of the records for each item are correctly matched up including the amount of items sold, returned, reimbursed and removed from stock.

Destroyed items

: We find and seek reimbursement for inventory that has been destroyed without your knowledge or approval.

Restocking fees

: To make sure you don't lose out on money, we find orders that were returned more than 30 days for which Amazon has not given you your 20 percent restocking fee in store credit per their policy.

Customer refund overages

: When your customers receive a refund that is greater than what they originally paid (which you will be charged for), we can recover the amount and return it to you.

Missing order credits

: If your customer received a refund but you didn't get the amount credited back to you in your account, we'll file a claim if it has been longer than 45 days since their initial payment was refunded.

Damaged shipments

: In the unfortunate circumstance that your company's goods have been damaged in transit, or if they are a no-show after 30 days and the tracking number is not available, we can recover the cost of that shipment for you.

Weight and dimension fees

: If you've been charged for weight or dimensional costs that you weren't aware of, we can get a refund for your affected purchases dating back to last year.

Commission fees

: You might not be aware that you're being overcharged for a certain product's commission fee. We can help you recover the money lost as a result of this mistake.

Warehouse losses

: Amazon is required by their policy to refund you if an item is misplaced or damaged in their warehouse. If they don't, we'll take care of the reimbursement claim for you.

Customer replacements

: Before the customer returns the goods, Amazon may send a replacement. If you don't receive the original within 45 days, we'll make sure you aren't charged for it.

Missing reimbursements

: You may not notice if Amazon claims to have reimbursed a claim but has not yet done so. We will detect and secure the FBA reimbursement after we discover this mistake.

Inventory adjustments

: Has Amazon claimed to return an item back into your inventory? You may not know how to detect if something has not been handled. We'll look for any inconsistencies and get the money back.

Shipment stock counts

: Occasionally, the inventory is subtracted after the shipment has been completed. You might have missed out on the cost of your stock. This may be recovered for you by us.

Returned inventory errors

: The incorrect product may be returned and entered into your inventory, resulting in the loss of your real item. We'll recover the cost.

Chargebacks

: When a chargeback is not refunded, you may be charged the costs associated with the transaction. We can get this money back.

Damaged returns

: If a courier or Amazon damages your return, you are entitled to the product amount. We'll file an insurance claim and get you reimbursed.

Missing removal orders

: To decrease your monthly expenses, you may need to submit a removal order and get some of your inventory out of long-term storage. We can reclaim a significant portion of the cost if you don't receive the goods.

Inaccurate reimbursements

: The amount that Amazon reimburses your claim is not always the full sum. We make sure you get the precise amount since we keep track of it.

Inaccurate order refunds

: If Amazon fails to reimburse the full amount of the initial purchase, we'll investigate and follow up until you receive the appropriate compensation.
Whether it's an inventory reimbursement or a miscalculated weight fee, reimbursements can really add up. Depending on your sales volume, you can receive hundreds or thousands of dollars back in FBA reimbursements every month. 
To get help managing refunds and other types of reimbursements, sign up for Refunds Manager.
Stay strategic on Amazon! Get new blog posts sent to you via email: