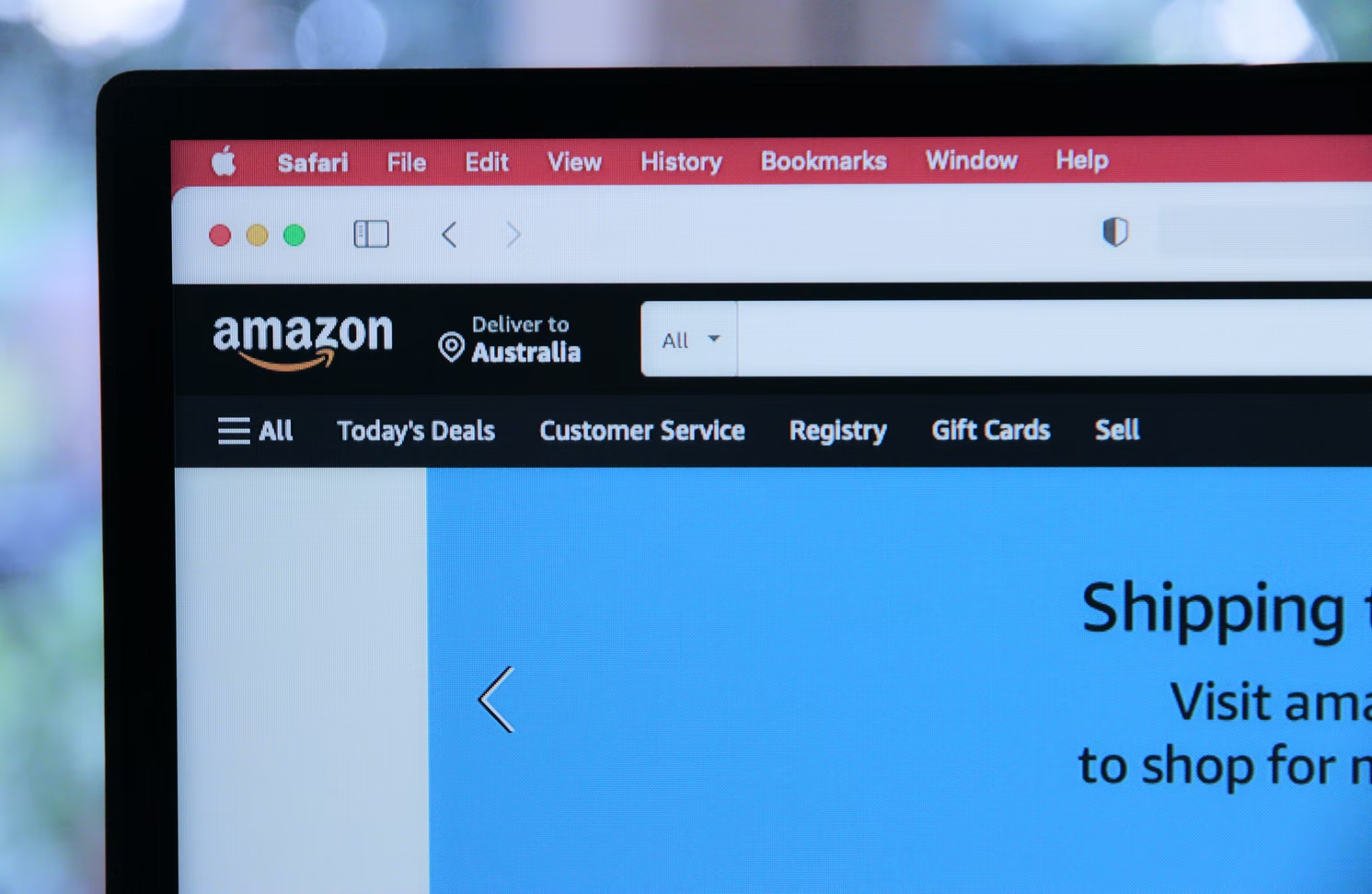 Amazon has become so much more than just a simple marketplace. With more than 197 million people visiting per month, eCommerce sellers must work to ensure that their Amazon listings work effectively.
One thing's for sure, though. Standing out on Amazon will lead to success and growth for your brand. However, this doesn't come without challenges. There has been some feedback about Amazon listings not working or Amazon listings not showing up. Some listings show up all the time in search, increasing their chances of being sold compared to others that don't show up at all.
So how can eCommerce brands increase their chances of showing up and generating revenue?
Amazon listing optimization is one way.
With the right strategies and guidelines, your Amazon listings can go from not showing up to being your primary driver of sales.
What are Amazon product listings?
An Amazon product listing is also known as your Amazon product page.
Here's an example: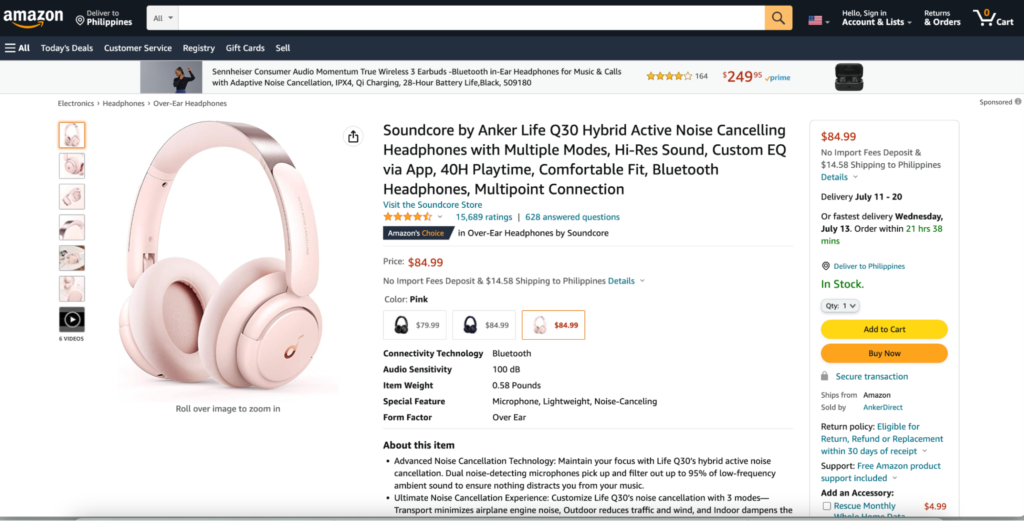 An Amazon listing holds all the information that customers need to know about a product.
A listing usually has these elements:
Product name
Product price and description
Photos and videos of the product
Customer reviews
Now, more than 353 million items are being sold on Amazon—the competition is tough.
Even if you have a really good product, you won't be able to get sales if online shoppers can't access your product listing. Or if they get to your product listing but can't find the product information they need.
It's very important for Amazon sellers to get the product listings right. A well-optimized listing can spell the difference between zero revenue and consistent sales. That's why Amazon product listing optimization is no longer optional—if you want to succeed in Amazon, it's a must.
Amazon's A9 algorithm: How it works
A9 is a search engine algorithm developed by Amazon for its product searches.
What does it do? It's the one responsible for the products that show up on the results page when a customer inputs a query. This makes it a very powerful algorithm.
In short: figure out the algorithm and your product listing will show up first.
Here's what we know so far about it:
It puts a strong emphasis on conversion. Product listings that have a strong history of sales and conversions will rank higher. Amazon factors in both the dollar volume and the number of items per purchase.
The algorithm continuously changes depending on customers' search patterns and what makes them buy more often.
It factors in relevancy. Product listings that are optimized for SEO and have strong relevance will rank higher.
Product listings that use Amazon's built-in parent-child product functionality will rank higher. Some examples include shirts that are available in different colors, and shoes that are available in different sizes or colorways. This affects ranking because it's more convenient for shoppers to find products with multiple options on a single listing.
By understanding the A9 algorithm better, Amazon listing creation will be more strategic and effective.
Anatomy of an optimized product listing
Optimizing your Amazon listings will bring you these major benefits:
Consistency across branding in the Amazon space
Increase in visibility in Amazon's search results
Increase in conversions and sales
In short, nailing down your product listing will help you succeed on Amazon. But before you proceed to optimize your Amazon listings, you need to know what an optimized product listing looks like.
Product title

Believe it or not, the length of your product title is related to how well it sells. Amazon factors in the first five words of product titles and allows up to 200 characters per title. Anywhere between 100 to 150 characters is a good length already. View other product title guidelines here.
Product photos and videos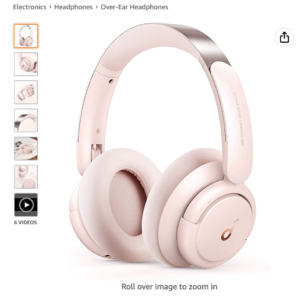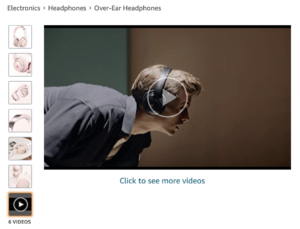 Your product listing should include photos and videos that will showcase how your product looks and works. Amazon's guide recommends including at least six images and one video. Even though you can technically upload more, you wouldn't want to overwhelm your potential buyers.
Features/About the item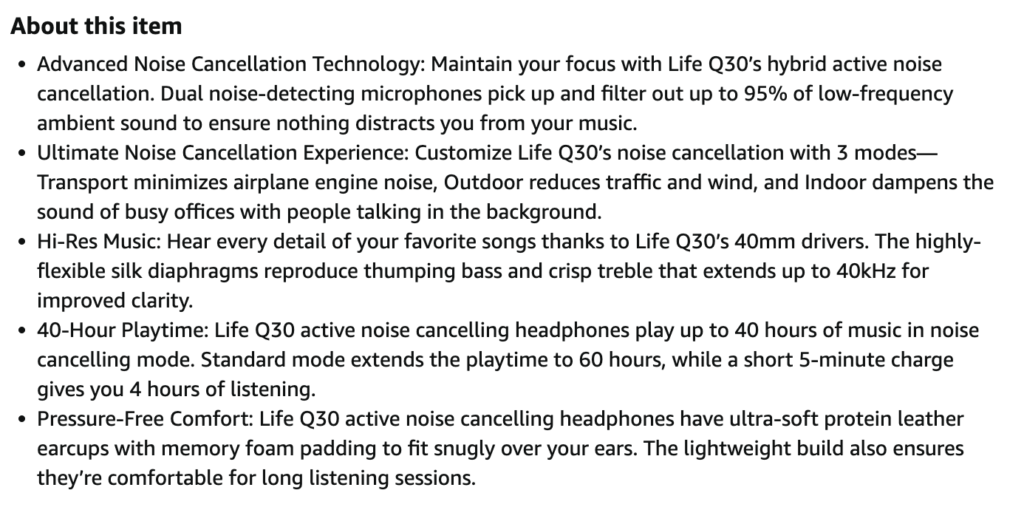 These are the first things that online users will be able to read about your product, right after the product title, price, and shipping details. This part is more important than the product description section because of its position. To leverage this, most brands opt to use bullet points instead of chunky paragraphs.
Five bullet points per product is a good number so there's enough information without giving everything away.
Product description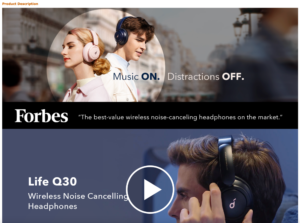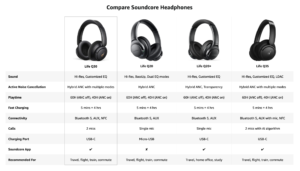 This part occupies a large part of the Amazon listing's page. It's important to show the information that you feel the shoppers need to know. In the example above, the product description section has a comparison table of other products from the same brand.
An optimized Amazon listing has a detailed product description page that also contains secondary keywords which will help the listing rank.
Reviews and ratings from customers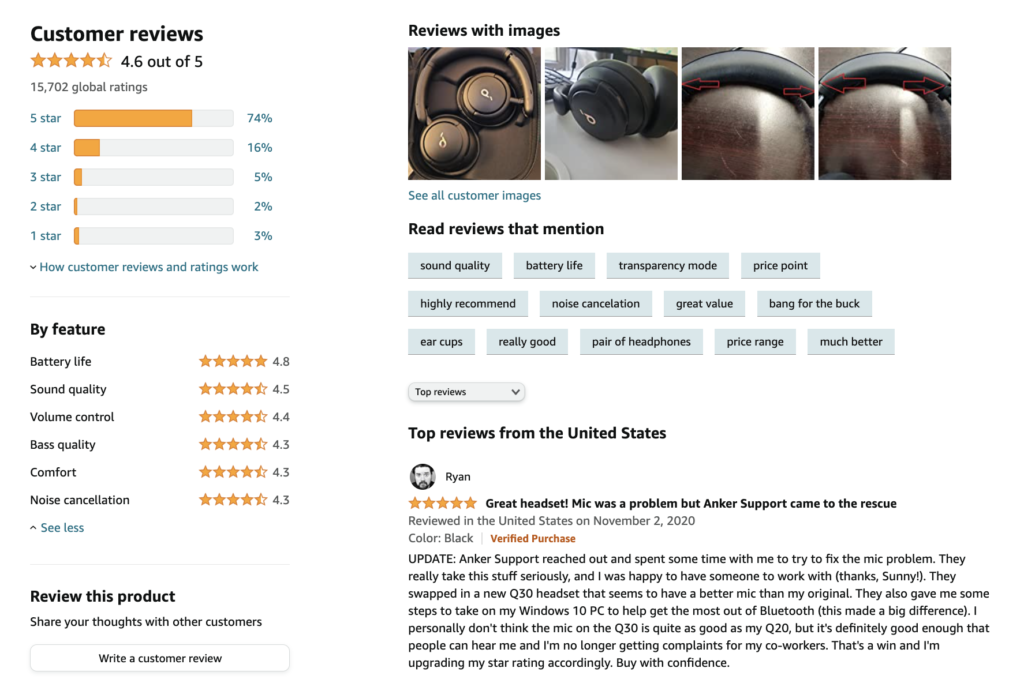 Did you know that 49% of customers trust online reviews as much as personal recommendations? An optimized Amazon listing has customer reviews and star ratings to add to its credibility.
Also, reviews prove that people bought the product—and the more sales a product has, the higher it will rank on Amazon's results.
10 ways to improve your Amazon listing
It's time to replicate the success of optimized Amazon listings. "Optimization" actually refers to two things:
How to appear and rank for Amazon search terms
Making the listing itself generate more conversions
There are a lot of ways to do this, but we've shortlisted ten things you can start doing for your Amazon listing optimization.
1. Conduct SEO keyword research for Amazon
Since Amazon is a search engine, this is the foundation for any successful product listing.
Here's what you need: a list of keywords for each of your products. This will help you maximize the search queries that will make your listing show up. When you know which search terms customers are using, then you will know exactly how you can optimize your listing.
Get started on your SEO keyword research with these steps:
Use the Amazon search bar to test a few keywords. See for yourself how Amazon gives you results based on what you're looking for.
Here's a quick life hack. Type in the general name for your product (ex. headphones) followed by a letter (ex. headphones b). Here you'll see that there are search queries for 'headphones Bluetooth and 'headphones Bluetooth noise-canceling.' List down the queries that apply to your product, and you'll already have an initial list.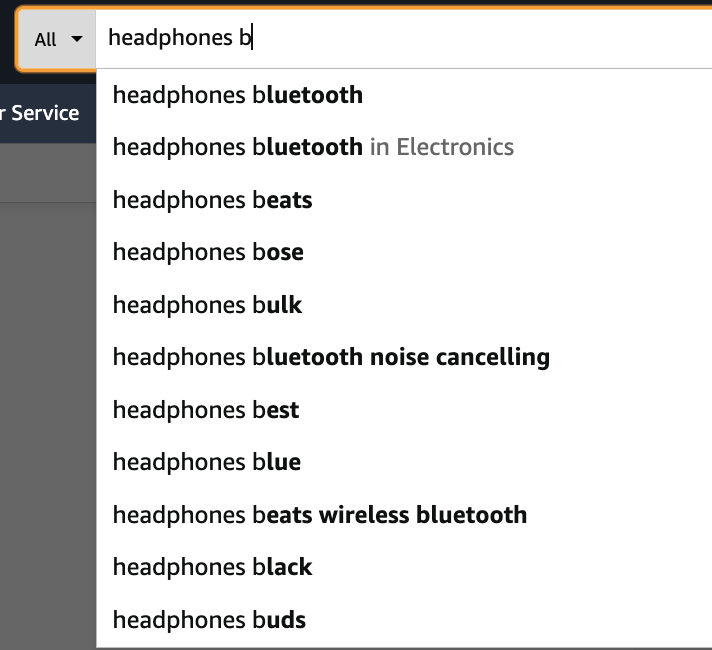 Add in keywords from products that complement your product. On Amazon, what you see under the "Frequently bought together" heading is a complement to the product. Check out your competitors' listings and see what other products customers are buying. You'll be able to use these keywords in your listing.
Head over to Google for a second opinion. If you're selling on your own website aside from Amazon, this will be a huge help. Know which keywords your website is ranking for, and incorporate these into your listing.
2. Prioritize your product title
Before optimizing the rest of your Amazon listing, prioritize your product title first. After all, it's what users will click on from the results page. Once they're on your listing, your product title will encourage them to keep reading the rest of the information.
Your product title should have the following:
Brand and product line
Model number and series
Material and key feature
Color and size
Packaging or quantity (Ex. Set of 4)
Tips for an optimized product title:
For better user experience, make sure your character count is between 100 to 150
Include the keywords in your research but use dashes (-) to put some space between the keywords
Use title case. Capitalize the first letter of every word.
Use numbers instead of spelling them out so they are more visible
Don't include adjectives like "beautiful headphones" or "fantastic dress." Stick to the product details.
3. Add videos to your listing
It's recommended to add at least one video to your product gallery. Plus, 90% of shoppers said that videos featuring the products help them decide whether to buy or not. In fact, people are 64-85% more likely to buy after watching a product video—so use this to your advantage!
Types of videos you can add to your Amazon product listing:
Product highlights showcasing the features
Product explainer demonstrating how the product can be used
Customer experience video with testimonials and reviews
Make sure you follow Amazon's video uploading guidelines.
4. Follow the cheat sheet for quality images
Online shoppers are very visual—50% say that product photos help them decide what to buy.
When uploading product photos on your listing, follow this checklist:
Include close-up and clear shots of the products
Don't include blurred images
The product itself should occupy the majority of the space in the photo
The sweet spot for photos is 5 to 6.
Upload only photos with good resolution so shoppers can zoom in. Keep the resolution at 72 pixels per inch with a minimum size of 1000 pixels.
Keep the format to JPEG.
For the best-case scenario, make sure that you follow Amazon's guidelines for product images.
5. Maximize your bullet points
These bullet points are the ones that appear below the price, product options, and shipping details. While this section doesn't directly impact your rank in search, it still contributes to conversion.
Never underestimate the bullet points section. It's located above the fold and close to the photos and Add to Cart button. Ultimately, this is what captures your shoppers' interest and encourages them to consider your product.
Tips for optimizing bullet points:
Don't simply mention what the product does, but focus on how it can create a huge impact on your customers' lives
Keep the bullet points to five main features and benefits.
Include information on compatibility and warranty.
Sprinkle secondary keywords but don't overstuff. Tip: use the keywords you weren't able to include in the product title.
6. Leave no stone unturned in your product description
When an Amazon shopper reaches this portion of your listing, they are almost past the consideration stage and already moving towards the purchase stage. They just need that final nudge.
So how do you craft your product description so you can lock in those sales?
Help the customer envision what it feels like to own and use your product
Include all important specifications that customers would want to know
Don't mention competitors, just focus on what makes your product great
Use A+ Content. Don't hesitate to add other brand documents like infographics as long as they have useful information
Keep your sentences short but meaty. Avoid fluff, and put spaces between your paragraphs.
7. Oversee and manage your reviews
No matter how great your product is, if it doesn't have reviews, online shoppers will still hesitate to buy it. In fact, 54.7% of consumers read at least four reviews before buying a product.
So if your product has reviews, you'll get more sales. If you get more sales, you'll get more reviews. It's the eCommerce success loop you will want to experience. Here are some ways to manage your reviews to ensure that they're contributing to your growth.
Ask for reviews. You can use either Amazon's Request a Review feature or if you have a post-purchase email workflow that includes a request for a review.
Request for fake reviews or irrelevant reviews to be removed. There will be reviews that are not about your product. Sometimes they can be about shipping delays or customer support feedback. Keep your reviews section clean and product-focused by requesting the non-product reviews to be removed.
Respond to reviews promptly. Try to respond to reviews, especially if there are those with constructive feedback. This will also show that you are an active and approachable seller.
8. Leverage the Q&A section
Each product listing has a section where customers can post their questions to the seller. The seller as well as other customers can also answer these questions. Once these questions are answered, then they will be visible on your listing.
Continuously engage shoppers by answering the questions. This will show that the seller is active. Aside from being a venue to engage with potential buyers, you can also use the Q&A section to get more data on your market.
Analyze the patterns in the questions you receive. What are the questions mostly about? Then review your product description and bullet points to ensure that the answers to the frequently asked questions are present.
9. Consider using Fulfillment by Amazon (FBA)
Fulfillment by Amazon (FBA) allows entrepreneurs to outsource their order fulfillment to Amazon. Sellers can send products to Amazon fulfillment centers and they take care of the packing, shipping, customer service, and even returns.
FBA products rank higher. When you enroll in FBA, you also become an Amazon Prime seller and you qualify for the Prime badge and fast, free shipping. These additional benefits attract customers, increase your sales, and increase your rank.
10. Monitor and update your Amazon listings continuously
Like any other digital software or platform, Amazon also has its share of updates and upgrades.
Of course, they don't usually announce the schedule for this, so it's impossible to know when the algorithm might change again.
What you have to remember is to always keep an eye on your listings. Even if one of your listings works well today, there might be some things you need to tweak every now and then. Track your data, identify action steps, and adjust continuously.
Wrap up: Maximize your revenue with optimized listings
Amazon listing optimization is a must to be able to rank higher on Amazon. Again, the Amazon success loop is where you want to be. You'll get there with optimized listings. Showing up in search results is the first step, followed by conversion on the listing itself.
However, when it comes to eCommerce, you have to look at more than one side of the coin. Even if your listings are already working for you and generating sustainable revenue, you might still be losing money due to damaged or lost items due to FBA.
Managing shipments and credits can be challenging and time-consuming. Try RefundsManager for free and start protecting your profits.