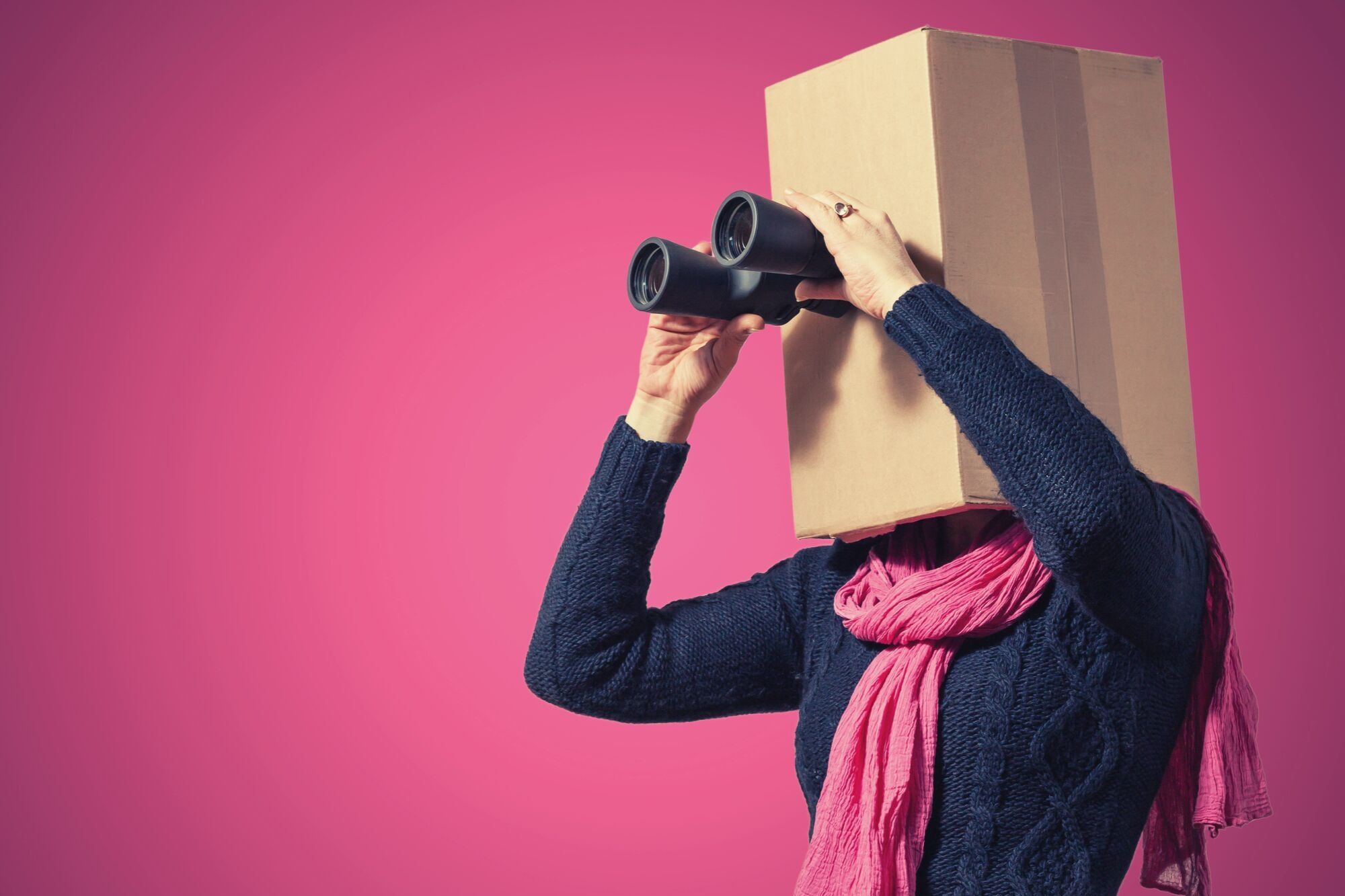 So, have you tried doing Amazon Competitor Analysis before? If not, then it is still not too late because there are valid reasons why you should be doing this. Back in 2017, there were around 300,000 new sellers who joined Amazon U.S. marketplace and were prepared to compete with other millions of sellers to compete in the same platform.
Let's do a quick math. With 300K sellers a year, you will have 822 sellers signing up on Amazon marketplace every single day. Well, this was in 2017. Today, this seller count has doubled or probably, tripled. Undeniably, the competition is much more intense and to outrank them and to be on the top page of Amazon SERPs (Search Engine Results Page), it requires being prepared and having your homework done.
Many sellers tend to take the idea of "competitor analysis" lightly. However, the fact is that this phase, when done right, can help your business or products distinguish from your competitors and lets you to win the buy box.
Now, the question is how you should perform Amazon Competitor Analysis? Fret not! That's what this article is for. So, let's get started.
What we're covering:
Advantages Of Tracking Your Competitors On Amazon

The Metrics Of Your Competitors Should You Track
Advantages Of Tracking Your Competition On Amazon
By executing a complete Amazon competitor analysis, you (seller) can gain various benefits. When done right, you can:
Make exact sourcing and scouting decisions for your portfolio

Ensure that your pricing tactic is competitive and robust

Optimize your ad campaigns and be able to handle much better in terms of ad spend

Track profitability and performance more effectively
Before you analyze key metrics of your competitors, here is something to note:
Find and outline who your actual competitors are
So, first things first. Before you could jump into performing a competitor analysis, it is important to comprehend two things:
Who your real competitors are?

How many competitors do you have?
Once you have gathered these data, remember a few things. Do not sell products that other top or high-end brands are selling. Top brands offer high discounts and better prices. This makes it hard for you to compete, and the strategy can be equally challenging.
Also, avoid selling items that are sold by other sellers already. Even if you decide to go with selling similar items, make sure that you are confident enough to outrank your competitors. You should have better tactics to increase your sales. Say, for instance, you can give products with competitive prices or offer great quality to attract more customers.
What Metrics Of Your Competitors Should You Track?
Being a trillion-dollar business itself, making big money from Amazon can be tricky at times. Here's a bitter truth: a single product will have hundreds or perhaps, thousands of sellers online, each offering competitive prices to perform than others. And this is when the whole concept of in-depth competitor analysis comes into play. 
If you are a seller, who has just started out on Amazon or looking for opportunities to expand your business online, analyzing the competition is a crucial step.
A right competitor analyzing strategy should involve evaluating these key factors of your competitors:
1. Watch out for reviews
Whether you are researching for product ideas or seeing what your competitors are doing, a great way to start is by entering the right keywords in Amazon search box and have a look at the top 5 results.
If you observe properly, you will notice that there is one thing common in all these results – a higher number of reviews (positive).
Now, if these top 5 results have more than 300 reviews, then you should stay away from choosing that item for selling on Amazon because this review count clearly shows that it is already competitive and it is something that will be hard to beat.
But if you see that there are less than 300 reviews for these top 5 results, then you can add that product as a practical option for selling. Also, note that reviews don't signify higher rankings always. A good and huge number of reviews are a clear sign that the product is making huge sales.
Search for items with a blend of these key factors:
Amazon's BSR (Best Seller Rank)

Low review count

Products that are in good demand but there are fewer sellers for it
2. Pay attention to the pricing strategy
While performing Amazon competitor analysis, a seller can leverage special tools to get data-driven insights as well as actionable recommendations on how to outrank the competition.
Know that Amazon marketplace is way too saturated, and this is also an indication that a lot of sellers are modifying their prices quite frequently. This also means that as a seller, you should know what other sellers are pricing their products at. This is where amazon repricer tools come in handy.
You can win the Buy Box by targeting one of these key areas:
Stock availability

Fast shipping time

Lower or better price than your competitors
There are times when certain sellers win the Buy Box with a much higher price than others – they do this by maintaining great performance metrics. But a few sellers also choose not to add a specific product in their selling portfolio if they know that Amazon is already on the list. The reason? Amazon will dominate that listing.
Do complete research on your competitors' repricing methods and see how low they can go with the projected floor price. You must strive to distinguish yourself from the market competition by making yourself more appealing to your customers. This fosters trust and recurrent engagement, which eventually turns into customer loyalty.
Check for your competitors':
Pricing strategy

Sales estimation per month

Inventory they are moving every month

Profits they are making
3. Check the targeting keywords
The next important factor, you need to look closely at, is the "keywords" your competitors are targeting at. Understand their keyword strategies and learn how you can use them in your listings and make it even better for greater organic results. This completely depends on how well you audit their product listings.
The right keywords can help you fetch relevance, visibility, and conversions. A product listing's quality includes properly-optimized keyword usage with creatively-written descriptions. Well, this can always be improved, given that you first understand how other sellers are doing it.
If your competitors are not leveraging the idea of keyword optimization, then there is a good opportunity for you to win the competition. You can utilize the right keywords and optimize your listings to help rank organically.
Pay close attention to how your competitors' are:
Using their keywords – how, where, and what?

Optimizing them in the product listing
4. Audit the product listings
Research and compile a list of your competitors' products. Enter this data in an excel sheet. Then, analyze the top products in each category and analyze the listings deeply.
Check the top-performing product listings for:
Product titles:

Look how well have your competitors optimized their product titles. Are they attractive enough to grab a customer's attention? How have they used the primary keyword in the title? Have they included the brand name, model number, color, size, and other things in the title? If yes, how well have they done it?

Product bullet points:

Undeniably,

bullet points

are one of the USPs (Unique Selling Points) of any product. Check how your competitors have optimized their bullet points. How many product features have they added and how have they placed their other potential keywords in this section?

Product description:

This is another vital section you need to look at. Analyze how your competitors have written their product descriptions. Are they creative, and how are they driving traffic through this? How can you come up with a better version?

Product images:

Product images can make or break the deal. This is an important decision factor for any customer. Pay close attention to your competitors'

product photos

and analyze their quality. Are they shot in different angles? Are they something that even your team designers could create?

Product Q&A:

Scroll down further and you will see the products' Q&A section. Check if your competitors take active roles to respond to shoppers' questions. Also, check what type of questions are potential shoppers asking and is there any gap or problems that they are facing, which you can help overcome while selling your product? Figuring this out will help you win the buy box.
After you audit your competitors' product listings, grade every factor, and come up with a strategy to improve them. No matter how good a product listing is, there is always a tiny gap or a little space for improvement. When you catch this, you are sure to win over other sellers.
While auditing your competitors' product listings, pay close attention to the language and tone used for Q&A, features, description, etc. In addition, assess the approach and angle used for the product images, product packaging, and product labelling.
Most importantly, don't forget to analyze their EBC (Enhanced Brand Content). Spend 30 minutes studying about your competitors and have an idea of all their brands. Possibilities are that your branding might align with them — or perhaps, have a completely different take.
5. Sales data reveals a lot
If a retailer is starting to sell a product, and before you could think of selling the same item, it is vital to analyze if there is good market demand for it. You can know this by knowing their daily, monthly, quarterly, and annual sales.
This information will be highly useful to make you decide if you should go forward with the product or not. Note that just analyzing their competitive sales data (such as ASINs, brands, product types, dimensions, look & feel, etc.) will help you to measure if a product actually makes sense to sell and will indicate how often will the product convert.
Examining competitor ASINs and catalogs will help you decide what should you sell next, how to build strong product bundles, and enhance your brand as a whole.
In addition, monitor their sales trends and seasonality trends. Analyzing what trends are higher in a year and understand their product dips or declines over a period. Special promotions such as Black Friday, Cyber Monday, and Prime Day should be considered as well.
6. Investigate the ad campaigns
Now, it is time to perform an in-depth assessment of your competitors' ad campaigns.
Analyze and check for other sellers':
Average CPC (Cost-per-Click)

Search volume and trends of the keywords

Competition of each of the keywords
So, how are their numbers affecting their ACoS (Advertising Cost of Sale)? Often, sellers focus more on long-tail keywords that tend to low CPC but tend to forget that there might be some short-tail keywords that your competitor is driving the most traffic from and would be of less competition too.
Understand how can you create various ad groups for different keywords and further, optimize them for your PPC ads. The bigger your competitor's catalog is, the greater their list of keywords will be.
Say, for instance, if a seller is selling a wide range of shirts, for every shirt type, the keyword "shirt" is applicable. But for certain shirt types, the keyword "men's shirt" is appropriate, and for others, a keyword like "men's tank" will be relevant. Therefore, you should monitor their ad/PPC campaigns regularly and learn how they are optimizing it. Have a proper strategy to implement some untapped and yet potential long-tail keywords.
Conclusion
To succeed in a competitive marketplace like Amazon, it is critical to analyze what your competitors are doing. If you do not perform a competitive analysis regularly, you will be losing out on sales. With more and more sellers battling for a tinier slice of the pie, it is apparent that sales will drop slightly.
So, the idea is to break not only into newer markets but also to exhaust older markets completely. Nobody likes to confront the competition. This is what will enable it to zero-in on hot-selling items.
About the author
Arishekar N has over five years web development experience and is the senior digital marketing strategies at SellerApp, Specialist in SEO, SEM and best conversion rate optimisation strategies that deliver industry leading ROI. Arishekar has helped companies through more effective search engine marketing and SEO strategies. He is most passionate about working with e-commerce companies.
LinkedIn: https://www.linkedin.com/in/arishekar/
Quora: https://www.quora.com/profile/Arishekar-N-2
Facebook: https://www.facebook.com/arishekar