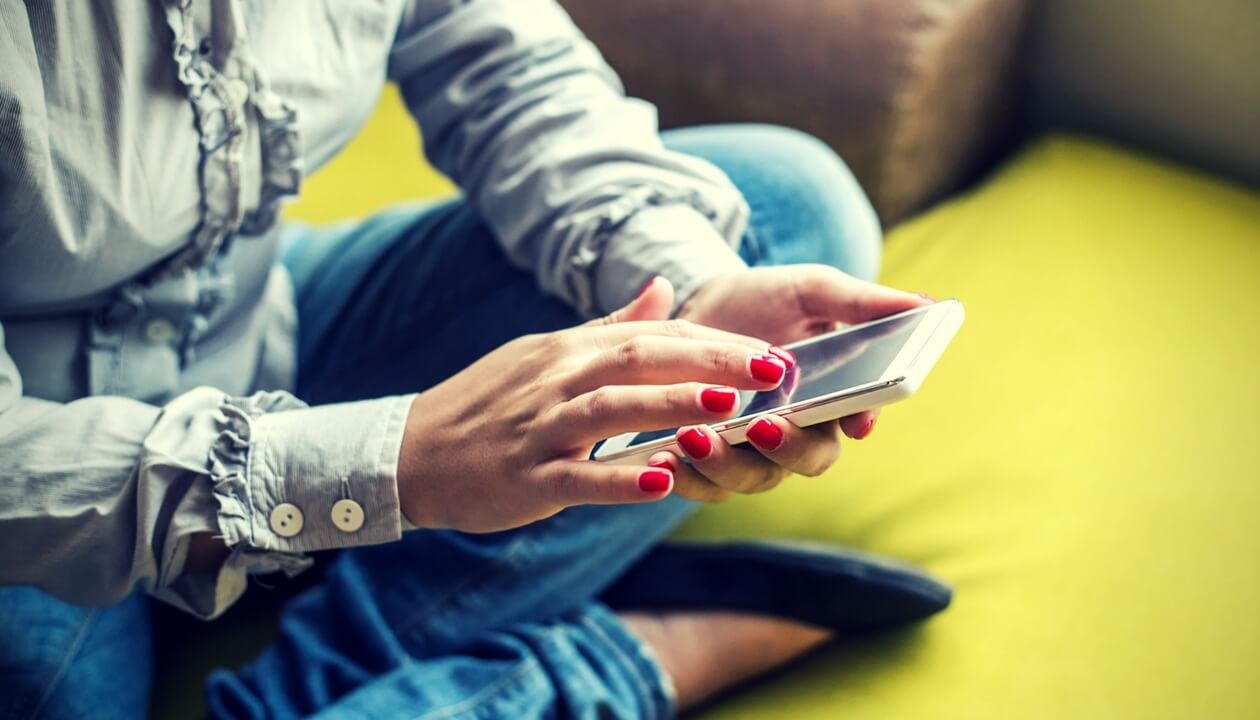 When we have a problem, a burning desire, or an idea we need validated, we turn to Google. And if we're lucky, Google sends us to amazing blogs, the kind that answer our query and keep us coming back for more.
FBA seller blogs should do more than make you feel like you're not alone. They should set you up for success, help you track your goals, and give you clear operational tips that you can employ. Here are our favorite FBA seller blogs made by and for Amazon FBA Sellers.
1. The Selling Family Blog
Jessica Larew is a top FBA seller blogger. Her blogs, courses, and closed Facebook group are heavily credited by other sellers for their success with FBA. On The Selling Family Blog, she and her husband Cliff deliver honest advice.
In addition to tips, tutorials, and how-tos, this blog covers new updates to the FBA program just as soon as they're announced. If you ever get an email from Amazon that sends you into a panic (like the addition of more restricted brands or the temporary closure of the Small and Light Program), then chances are that The Selling Family can help you understand the news and what to do about it.
2. Full Time FBA
In need of incredibly detailed step-by-step tutorials for all the nitty gritty tasks that come along with FBA? Stephen Smotherman has you covered. Over at Full Time FBA, he's recently presented tips for providing box level details, prepping shoe inventory, and how to improve your skills at fee calculations—all with an incredible amount of precision.
Plus, Stephen often films YouTube videos and embeds them in his posts, which appeals to all the visual learners out there.
3. Side Hustle Nation
Side Hustle Nation isn't just for FBA sellers, which isn't a bad thing. Put some FBA-only blogs on your regular reading list to make sure you're keeping up with news and updates, but also incorporate more widely focused entrepreneurial blogs like this one, which can help you develop long term strategies (especially if you're a multi-channel seller).
To get the content you're looking for, simply select "Amazon FBA" from the sidebar, which asks "What's Your Side Hustle?", and you'll see all the posts in that category.
You'll get updates on the progress of real sellers, interviews with top sellers, and growth hacks that can apply to FBA and beyond. There's tons of content on every online entrepreneurial side hustle imaginable.
4. Seek, Buy, Sell!
Just like it sounds, Seek, Buy, Sell! is the perfect resource library for sellers who engage primarily or exclusively in retail arbitrage. There are some great insights for sellers looking to expand their product categories, but for the most part this blog is a starter resource. If you're just getting into FBA, or are wanting to increase your arbitrage skills, this husband and wife blog is a go-to.
5. Online Selling Experiment
Ryan Grant from Online Selling Experiment is a godsend for so many FBA sellers. Why? With extreme transparency, he covers topics in so many different product categories using a variety of FBA strategies. His blog (with tons of graphs and number crunching) showcases the fact that he was once an accountant.
Ryan not only posts his own financial results but guest posts others' as well. In addition to basic tips and advanced tutorials, he enjoys making predictions on the future of selling with Amazon, instead of just trailing behind the changes.
If we missed out on any of the top blogs for FBA sellers, please let us know in the comments below!
This post is the first in a series. Stay tuned for our top pick of podcasts, books, and other resources for sellers.
6. AdBadger
Are you using Amazon PPC to move products? Then you should probably be reading AdBadger's blog.
This Amazon FBA blog doesn't just cover any topic related to selling on Amazon. In their blog and podcast episodes, they only cover Amazon PPC best practices, tips, updates, and optimization tutorials.
Some of their recent content includes updates to how you can target different products, ways to go deeper into the search terms your ads are showing for, and optimizing your PPC account structure.
7. Seller's Choice
Seller's Choice is a marketing agency that works exclusively with Amazon sellers and ecommerce brands. On their blog, they post a ton of highly actionable content like how to do split-testing, how to syndicate your products, and how to grow and protect your brand on Amazon. While much of their content focuses on ecommerce branding and marketing, they have tons of articles on the business and financial side of things as well.
8. Startup Bros
The Startup Bros are Amazon FBA masters who sell 8 figures worth of product on Amazon each year. Their Amazon and ecommerce blog contains very up-to-date information about what currently works on Amazon. While plenty of blogs still preach outdated methods for product research, they show sellers how to innovate new products that have a real need in the market.
Which Amazon FBA blog is your favorite?
Learn more or sign up.
Sign up to never miss a post: