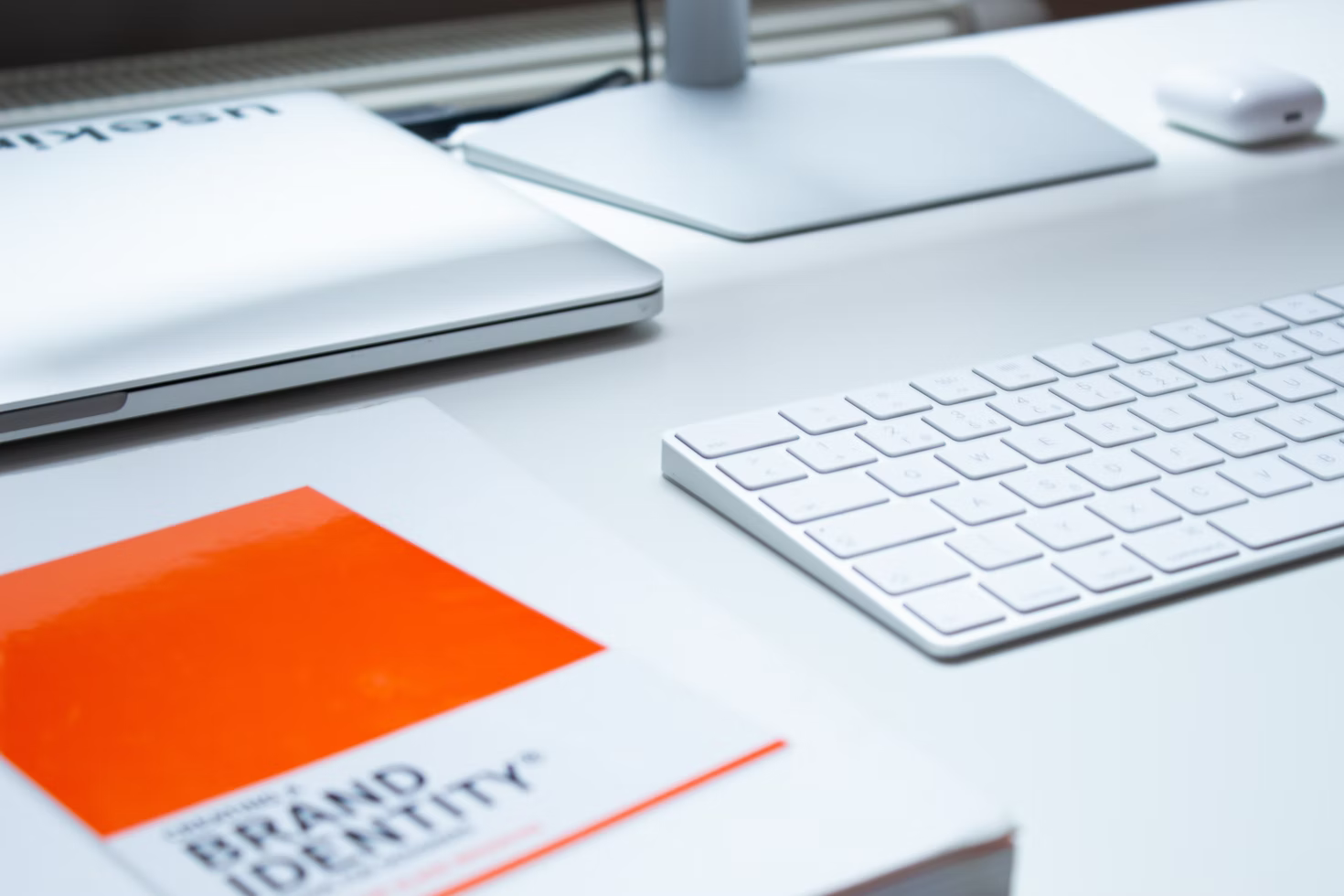 If you're a budding eCommerce brand and you're not yet on Amazon, you're missing out. You're missing out on potential revenue that an Amazon store brand can generate for you.
Take a look at these numbers from Amazon:
Amazon has more than 300 million active customer accounts and more than 1.9 million-selling partners
Independent third-party sellers in Amazon stores increased sales by more than 55% from April 2020 to January 2021
In Europe alone in 2020, small and medium-sized businesses were able to sell more than 1.8 billion products in Amazon stores
Amazon Stores is a free DIY solution that allows sellers to set up their own brand stores right inside Amazon.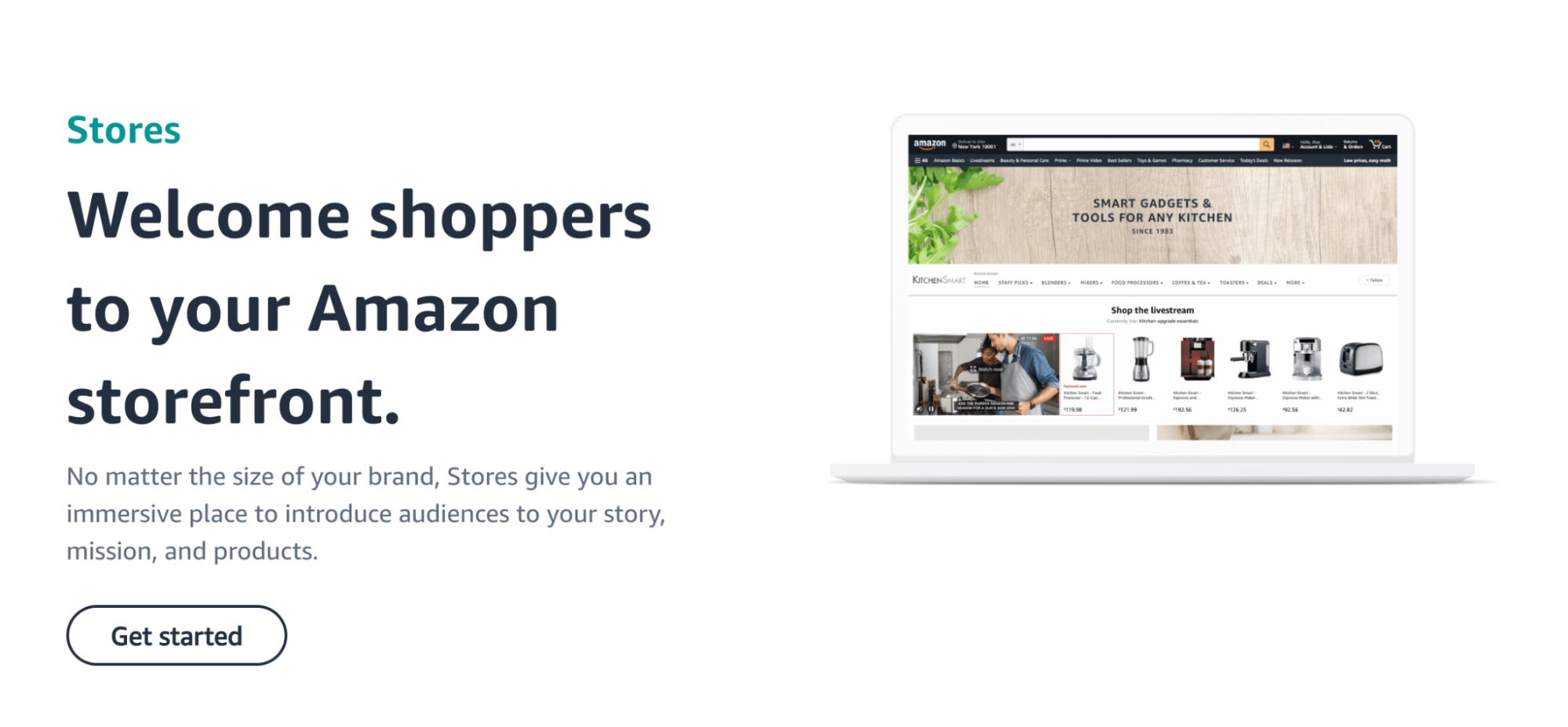 Source: Amazon
As long as you are registered on Amazon's Brand Registry, you're welcome to try out Stores. Sellers can even create custom layouts or choose from the available templates.
Right now, there are more than 300,000 sellers currently using Stores. After all, it's convenient and you get access to Amazon's customer base.
But how can your brand stand out among the 300,000 other brands?
The answer—a strong Amazon branding strategy.
Why does your Amazon branding matter?
If you already have an Amazon store brand, then you've already got one foot in the door. The next thing you need to do is strengthen your brand.
If you don't have an Amazon store yet, that's all right. Here's why you need it and here's why you need to focus on your branding strategy right from the get-go.
A strong brand helps you build a stronger relationship with customers
Focusing on how you present your brand will make your store more recognizable and memorable.
What does this mean? Existing customers who are satisfied with your product will recognize your brand the next time they are looking for something that you just might be offering too.
When you have a strong brand, you have more options to increase repeat purchases and improve overall customer satisfaction.
For example, a customer who has a positive experience will likely share it with others. And 92% of people trust recommendations from friends or family more than other advertising efforts.
It makes you more authentic and genuine
Your brand will differentiate you from other Amazon brands—but only if you put effort into it.
Aside from recognizing your logo and brand colors, online users will usually associate some personality types with a certain brand.
This will "humanize" your brand a bit, as well as make it seem more vulnerable and relatable. Your brand is what sets you apart from other stores in the same niche or industry.
It adds to your credibility and helps increase sales in the long run
An established brand makes customers feel more comfortable with transactions.
Having a strong Amazon store brand and presence also boosts confidence in your business—encouraging repeat purchases and an increase in sales in the long run.
3 retailers that nailed their Amazon branding strategy
Here are three examples of retailers who know what they're doing. Check it out and see if there is anything similar among them.
PackIt offers different products for packing different food items for various purposes and occasions. It's a very niche industry, which PackIt used to its advantage.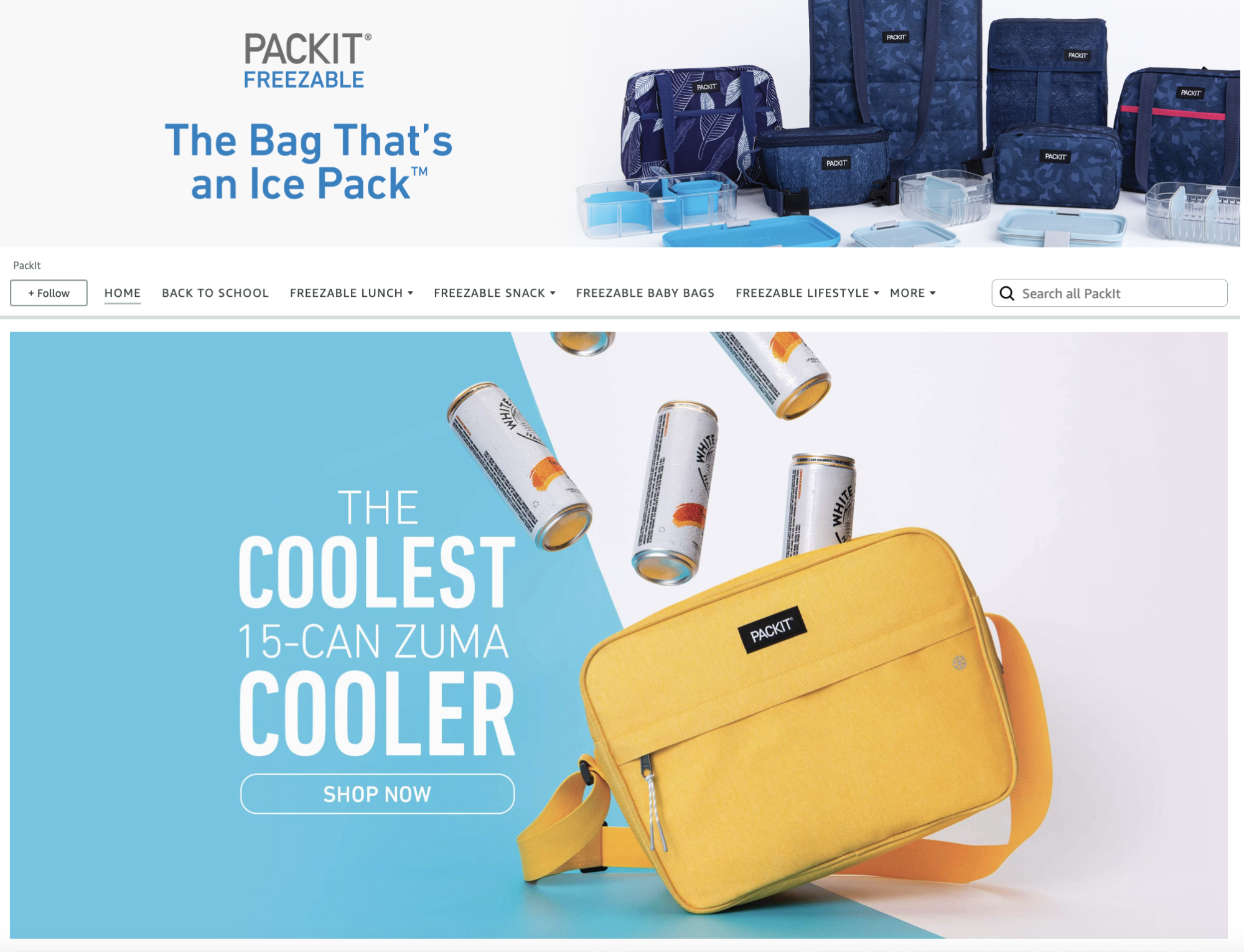 Observations on PackIt's Amazon branding:
The focus is on product use vs. price
You'll notice that there isn't a single price on PackIt's Amazon store homepage. Instead, the features of the products are showcased such as "15-can Zuma cooler" or "freezable lunch boxes."
Use of products in real-life settings
The photos and videos used all show how the PackIt products can be used in real life. One mistake of some eCommerce stores is the use of studio photography for their products.
Presence of background and brand story
A little further down on the homepage is a short blurb about its founder and how the brand came to be. This little bit of information adds to the overall authenticity of the brand.

Beats keeps its Amazon store clean and minimalist—which is aligned with its branding strategy outside Amazon.
This adds to its credibility as online shoppers will not doubt even for a second that this is the legitimate Beats store on Amazon.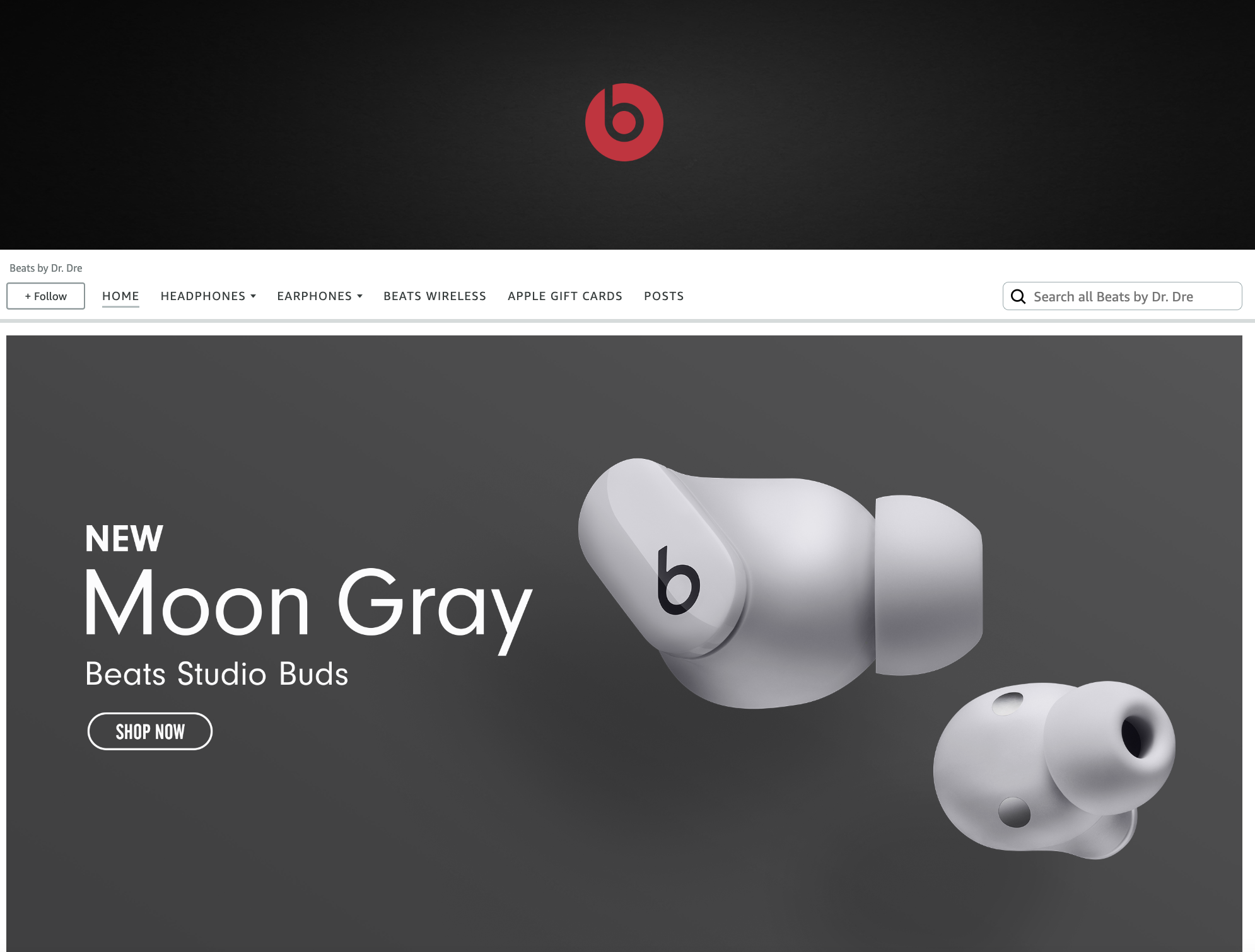 Observations about Beats' Amazon store branding:
Variety of products displayed on the homepage
Beats has a lot of different products, and they present these right away on the homepage so the online shoppers know that there are options available.
Focus on critical features of the products
For each product displayed on the site, the main features are also displayed. This way, potential shoppers can get the crucial information at a glance: battery life, connectivity, control system, etc.
Use of both professional product photos and human models
The homepage features both professional product photos and human models to give off a more approachable vibe.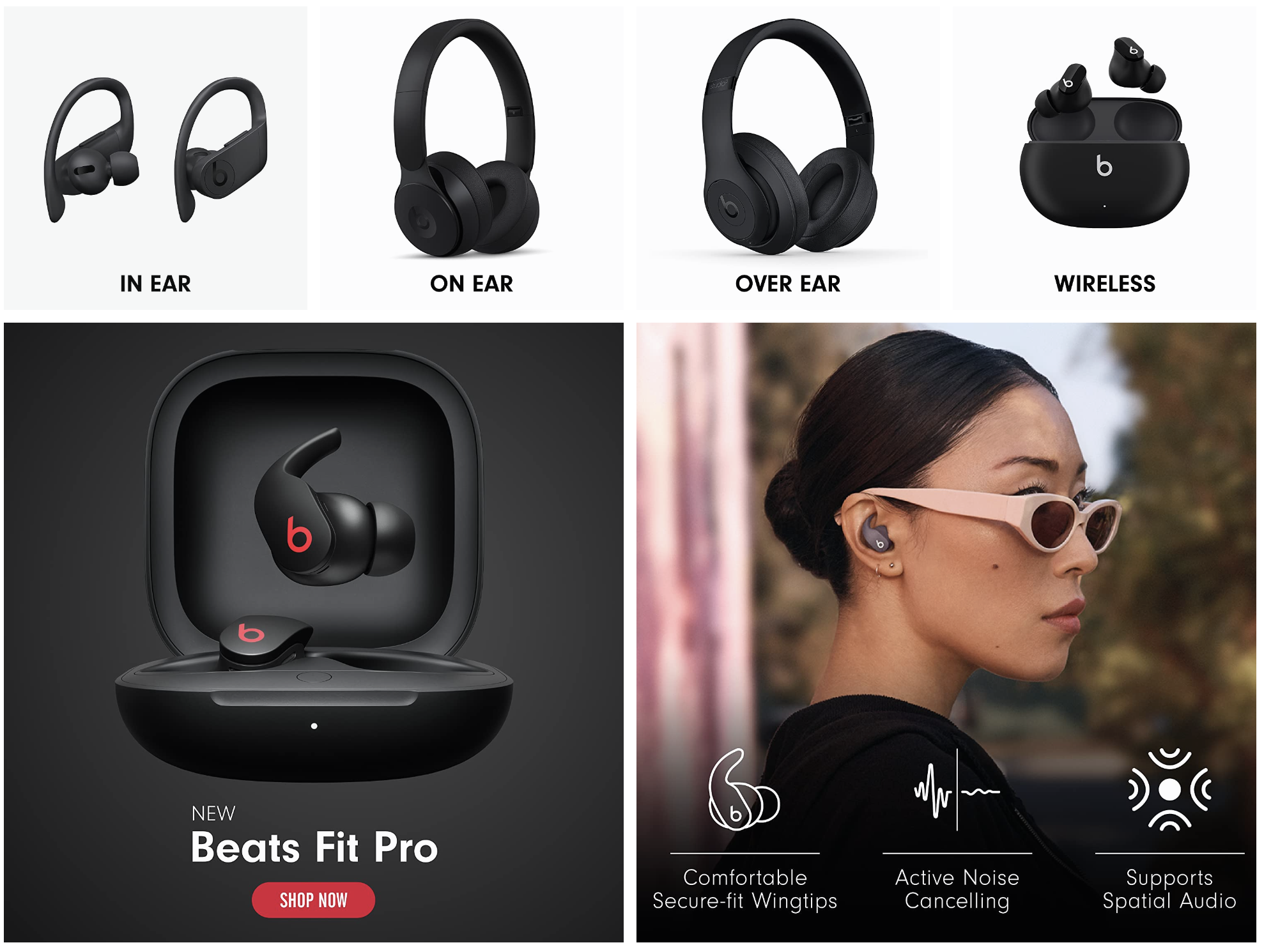 Malibu C sells skin and hair products. This is very obvious to anyone who lands on their Amazon store, but what stands out is the claim to be the "#1 vegan hair wellness solution."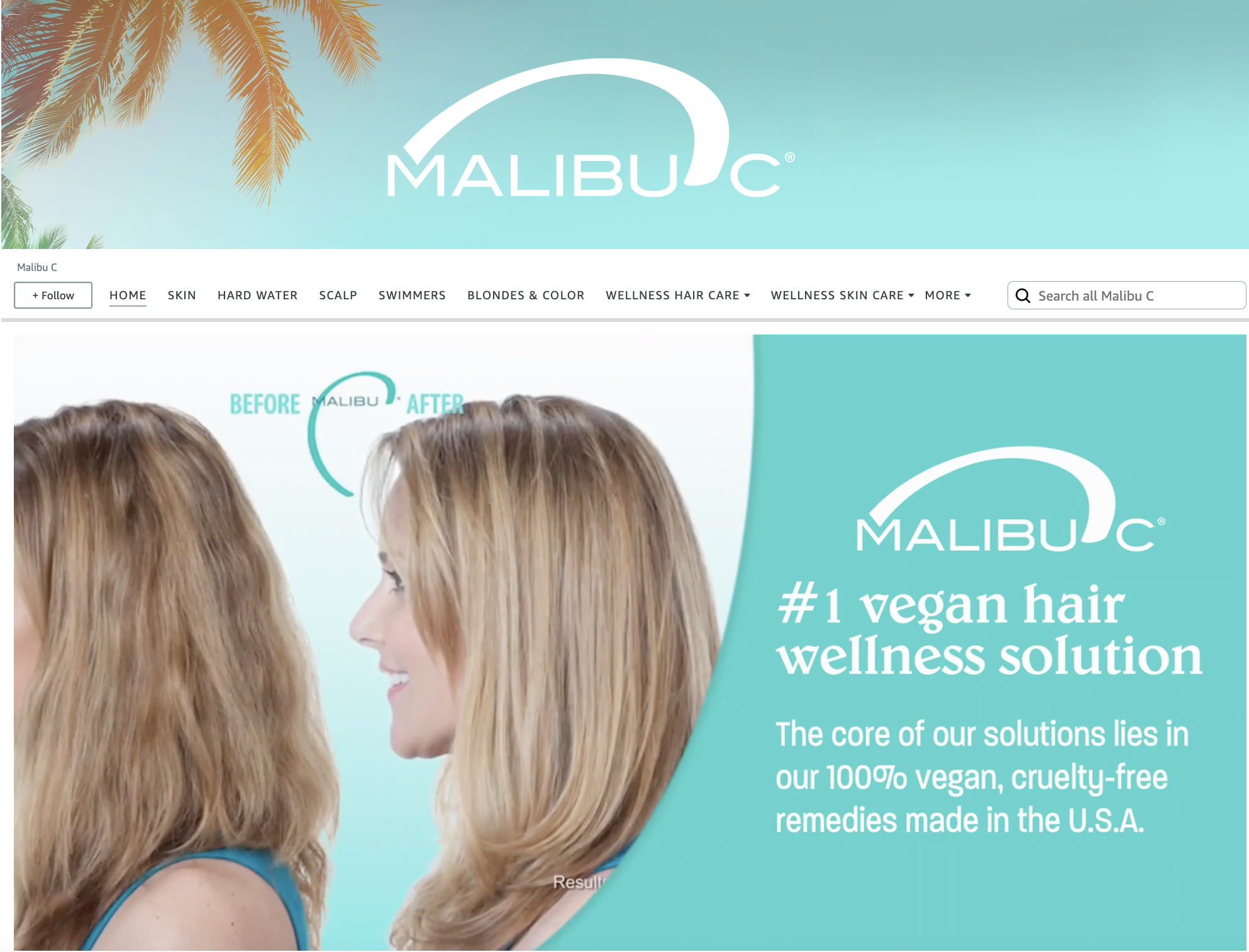 Observations about Malibu C's Amazon store branding:
Use of both video and static visuals
The Amazon store homepage shows off a quick "before and after" video which is always a good idea.
 After all, social proof is very effective when trying to make a sale. The video combined with product photos created a good balance among the elements present.
Placing core values front and center
This is what makes Malibu C's brand different from other hair or skin stores. There are four main core values (eco-friendly, cruelty-free, vegan, and plant-based) displayed right below the fold.
This is a great branding strategy because it shows the principles that Malibu C stands for.
Presence of an educational or informational aspect
The homepage also contains two very short blurbs about hard water and Vitamin C which act as supporting information for the products. This also adds to the credibility of the Amazon store because of the expertise displayed.
6 major elements that your Amazon store brand must have
While each Amazon store brand is unique and different, there are key elements that should be present in your store.
Tell your brand story
Just like what PackIt and Malibu C did, telling your brand story will allow potential customers to see you as more than just another Amazon store. The best way to tell your brand story is to be yourself.
Dig deep into your brand and how it came to be. The Journal of Marketing also defines authenticity as being able to facilitate a holistic consumer relationship based on six factors:
Accuracy
Connectedness
Integrity
Legitimacy
Originality
Proficiency
Your brand story will also dictate everything you do:
Tone of communication
Copywriting style (Are you casual, funny, or formal?)
Style of visuals (Are you into serious photography or quirky illustrations?)
How and where you market (Are you purely into email marketing or are you going to venture into TikTok?
Establish a logo and your brand's visual elements
Some small and medium-sized businesses think they don't need a logo as they are "just starting out." However, it's easier to start when you have a logo and other visual elements that you can tie in with your brand.
Your logo is the symbol of your brand. By creating a logo, you are creating a concrete brand identity and differentiating your store from other Amazon store brands.
Think about it this way.
Nike's logo, the checkmark, can stand alone. You see it and you know it's Nike.
McDonald's golden arches are also iconic. One look and you're probably already thinking about french fries.
Meanwhile, visual identity is all the images and graphics that relate to your brand. To break it down, here are the reasons why visual identity is important:
Creates an emotional impression and connection with potential customers
Informs audiences at one glance of what the brand is about and what it potentially offers
Your logo and other visual elements like colors, font, lines, and shapes all contribute to creating a strong Amazon store brand that stands out from others. So don't underestimate what a logo and visual identity can do for your Amazon store.
A custom and creative storefront
The storefront is your Amazon store brand's homepage so you want to deliver a great first impression.
The really cool thing about Amazone Stores is that you don't need any coding experience. Everything you need is right there. Just to give you an idea of how to go about creating your storefront, here's a quick walkthrough.
Step-by-step process of creating a storefront
1. Create a professional seller account
Sign up for a professional seller account and Amazon will verify that you are a legitimate business by calling you.
The approval process is pretty strict, so you will need to have your business documents ready in case Amazon asks for them. This is all to protect both sellers and customers from scams.
Aside from the usual contact details, here are the things you need to have as you sign up for your account:
Business structure (LLC, sole proprietor, corporation)
Registration state
Federal Tax Identification number
Any government-issued ID for identity verification
Bank account statement
Credit card and US bank account number
2. Register your store with Amazon Brand Registry
Once your account is approved, you can proceed to create an Amazon Store so you can apply for the Amazon Brand Registry program (ABR).
What's so great about the ABR?
You'll have access to tools for professional presentations
Access to gated or "restricted" selling categories
Improved marketing and advertising features
Ability to control all product pages
Ability to customize branded storefront
3. Create your homepage or branded storefront
Yay! You made it to ABR. What's next?
Log in to your Seller Central account
Go to Stores
Click on Manage Stores.
The next page will show you a list of your brands that are qualified for a Store. The interface is very intuitive, and all the instructions are provided. Amazon will ask you to choose from four different themes and then will guide you
Build and organize your store's pages
It's like creating your own eCommerce website—only it's on Amazon. Once you're pretty happy with your homepage, you can start creating more pages.
What's the best way to organize your pages? It's up to you.
PackIt organizes per category: freezable lunch, freezable snack, freezable baby bags, and freezable lifestyle. However, they also put in a Back to School category which has different lunch boxes and snack boxes curated for school.

Meanwhile, Malibu C has organized its pages according to products to be used for the skin, for the scalp, for hard water, for swimmers, and for those with colored hair. Malibu C also has two dedicated pages to cater to wellness hair care and wellness skincare.

The most important thing to focus on is making the navigation and structure easy enough so that shoppers can find what they're looking for right away.
Be creative with your content tiles
Content tiles are the content that users can interact with on all pages of your store.
Once you've already strategized the best and most effective way to build your pages, the next step is to add content tiles to all pages. These can be:
Photos
Titles
Your best sellers
Product grids
Videos
You want your content tiles to be attractive so that online shoppers will be encouraged to buy. Here's where you can leverage your visual identity to make your content tiles look on brand.
Here's an example of Malibu C's content tiles. You'll notice that the color palette stays true to the brand identity. Even the photo of the model used has the exact shade of teal.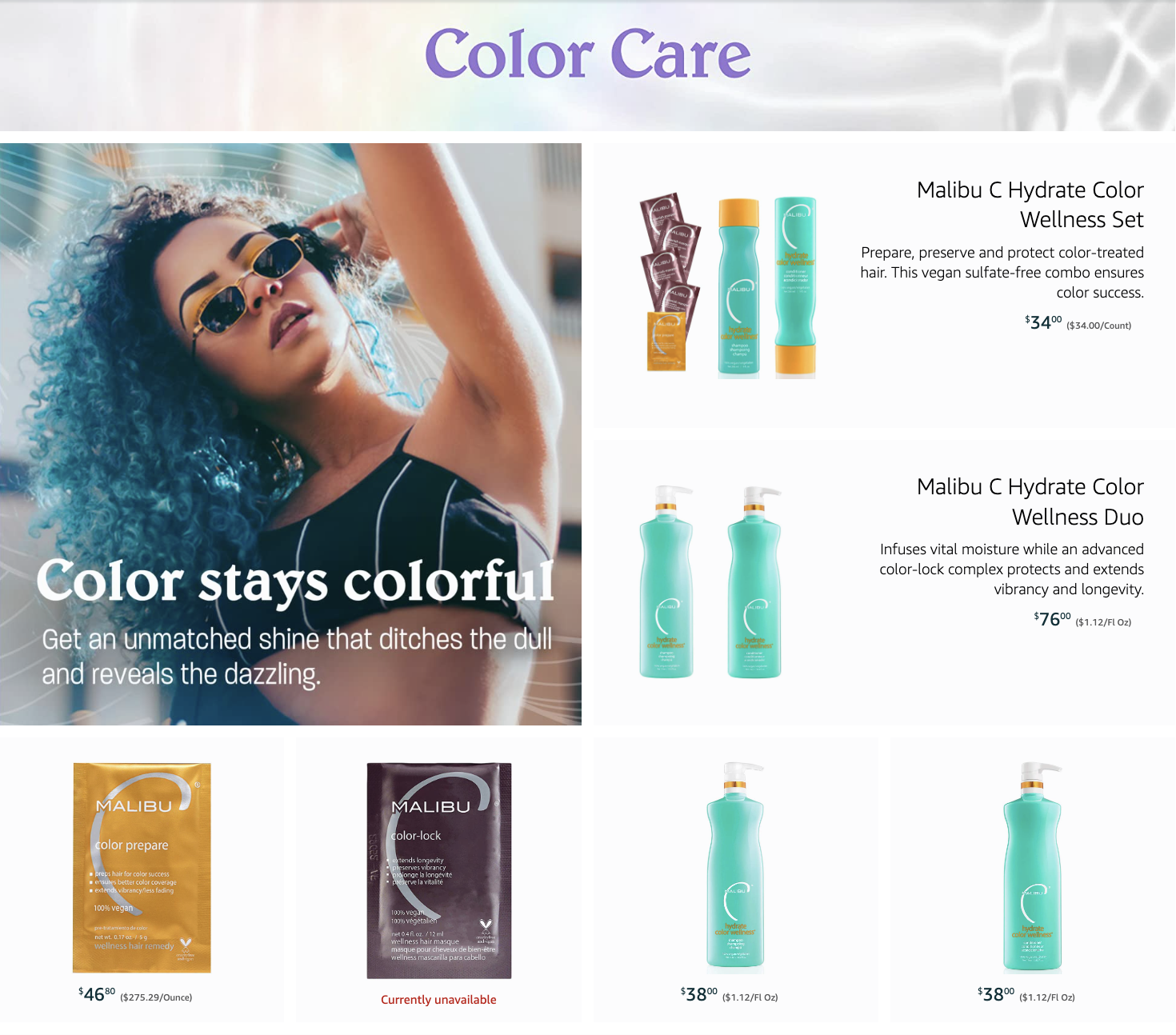 Beats' content tiles use a combination of models and product photos. Again, the brand identity remains strong and consistent, with the models sporting colors that are similar to the products' colors.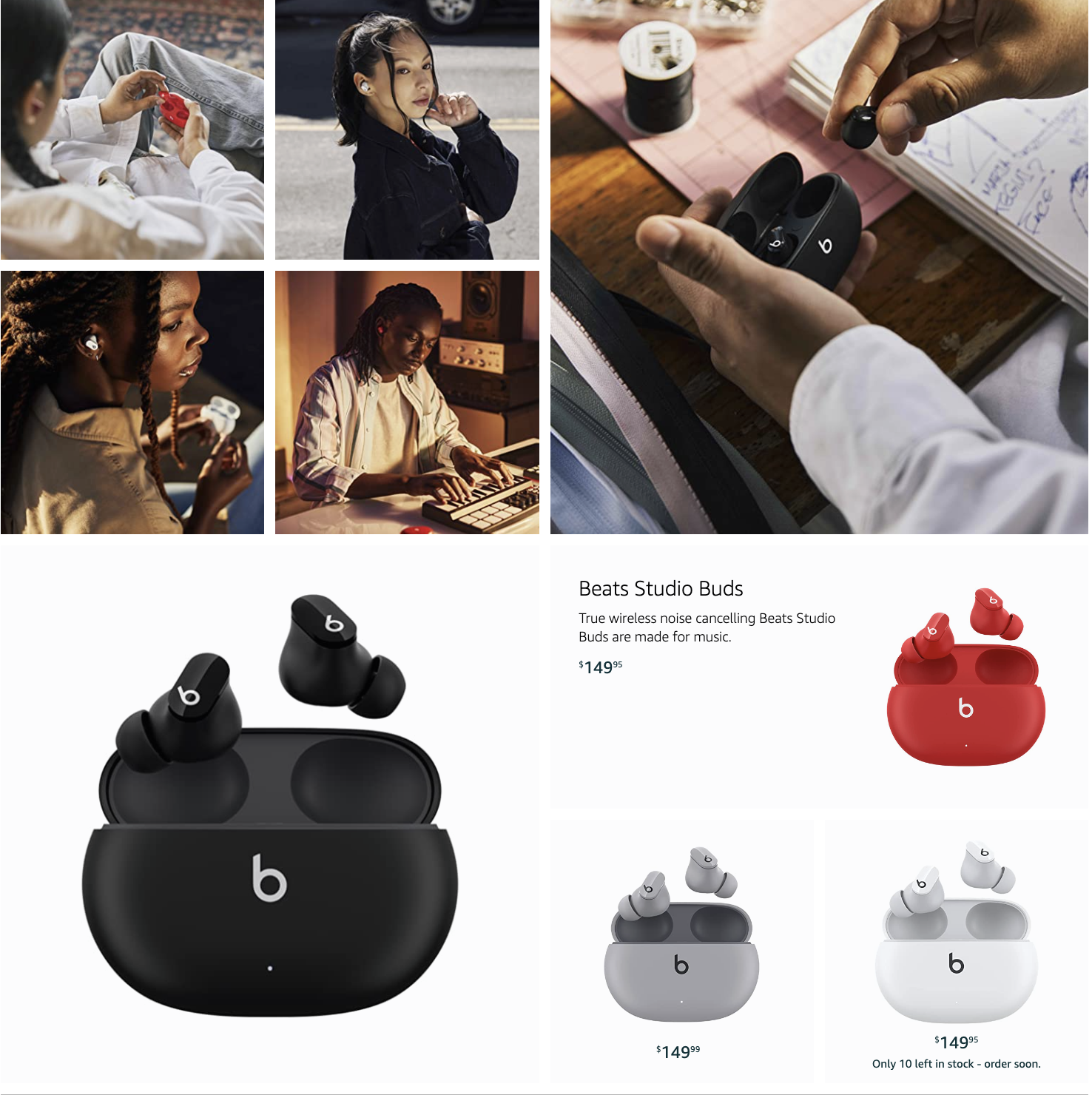 Packaging matters
When a customer places an order, that's not yet the end of their customer journey. That is just the beginning of the customer nurture and retention process.
Aside from nurturing them via digital marketing strategies, one thing you should also invest in is packaging.
According to this article from Forbes, Freeman Wu, assistant professor at Vanderbilt University said that "packages are a more believable source of product claims than advertisements."
What does this mean? In the competitive eCommerce industry, the packaging is so much more than just putting your product in a box and bubble wrap and shipping it out. It's an experience that can excite your customers.
A fun unboxing experience will leave a mark and will encourage your customers to purchase again so that their families and friends will also get to experience it.
The perfect time to invest in your Amazon branding is now
One thing's for sure. In the eCommerce industry, Amazon is no doubt a giant and a game-changer. Having an Amazon Store is a surefire way to success—but only if you invest in building a strong brand.
Investing in branding can be challenging at first. And you'll definitely need an ample amount of funds. But it's worth it because your Amazon store branding strategy will lead you to success.
To properly invest in your branding, you'll need more funds. Sign up to Refunds Manager today and get extra money. We'll help you get Amazon FBA refunds for 19 different types of claims.
That way, you can already begin your Amazon store branding journey—because the perfect time is today.