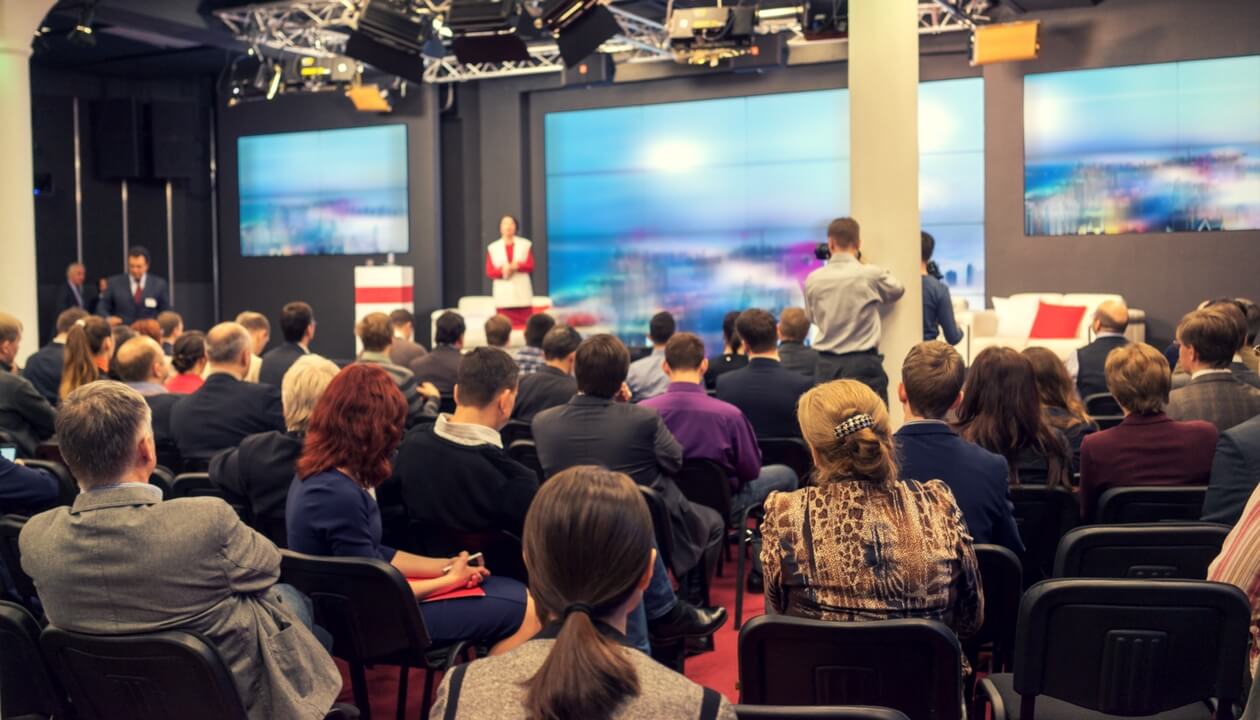 Struggling to find accurate information on the best Amazon conferences in 2022? We've done our due dilligence to provide accurate information. All of these conferences are on for 2022!
We're continuing our "Best" series with a roundup of top conferences for Amazon FBA sellers at any level: from newbie through advanced.
The Amazon Seller Forum is certainly one of the best places for sellers to learn new techniques and stay-up-to date with changes to the platform. And there are plenty of free podcasts to choose from.
So why should sellers get out of their comfort zone and leave the kids with their spouse and fly to another state?
Steve Chou, host and creator of The Sellers Summit, was at one point very "anti-conference." But then his business doubled in the year following his first conference experience, because he formed a mastermind group with people that he met there. Here's how he describes the shift in his attitude towards conferences in an interview with Scott Voelker:
Way back in the day I was anti-conference. I'm like, "Why would I need to go to a conference when I can just figure out everything on my own or read whatever I need to read online." It's the collaboration factor. It's the networking factor. I didn't learn this until like a long time but you can't really grow your business by yourself.
The need for external support is something every entrepreneur must learn. Here are five events with tons of content, resources, and networking opportunities for FBA sellers.
The Prosper Show
Las Vegas, Nevada
March 2022


The Prosper Show tops our list because unlike other ecommerce conferences, it is ONLY for Amazon Sellers, and while the content is geared towards intermediate and advanced sellers, the base ticket price is affordable for new sellers as well. Experienced sellers looking for advanced content like "Generating Outside Traffic to Your Amazon Listings" can choose to pay an additional fee for workshops taking place a day before the start of the main event.
Visit Refunds Manager at The Prosper Show each year!
The biggest bonus is that tons of the speakers were or are employees at Amazon, and they're bringing their inside knowledge into how to maximize revenue on the platform.
The Sellers Summit
Ft. Lauderdale, Florida
May 2022

While The Sellers Summit does not cater solely to Amazon FBA sellers, it also does not offer specialized content for platforms outside of Amazon like eBay, Sears and Etsy. It's only for Amazon selling and private ecommerce, making it the perfect conference for Amazon sellers who are interested in growing their FBA business or potentially launching their own ecommerce store. The conference is aimed at helping sellers increase their sales on Amazon and create high converting ecommerce websites with optimized funnels.
Also, it's organized a little differently than most conferences. There is a structured workshop format so that sellers are learning a set curriculum. The list of speakers includes many 7- and 8-figure store owners and sellers, and there is also a mastermind session reserved only for sellers doing 250,000 in yearly revenue.
NRF
January 2022
New York City, New York

NRF 2022 Retail's Big Show is one of the most popular conferences and expos for ecommerce stores. The conference has been around for over a century, believe it or not. Dubbing itself an "unmatched networking opportunity," NRF has over 30,000-40,000 suppliers, vendors, and industry experts in attendance each year. Not sure if the conference is right for you? They have detailed demograhpics into who attends to help you decide. For example, 91% of attendees play a role in purchasing, and40% are at the VP or Director level of their company. 19% of attendees are in the apparel industry, and 12% are in grocery.
ASD Roadshow
August 2022
Las Vegas, Nevada
The ASD Roadshow in Las Vegas, Nevada happens every August, with around 3500 booths and 1500 vendors. At this roadshow, you can find merchandise to wholesale or private label.  The show boasts a massive selection of on-trend profits promising high profit margins. Plus, there are free educational sessions to help you make smarter purchasing and branding decisions. The buyer categories include apparel, arts and crafts, automative, baby and kids, beauty, books, CBD, electronics, furniture, accessories, gift items, jewelry, luggage, pet items, office, body piercing, toys and hobbies, seasonal items, souvenirs, and more.
Midwest E-com Conference
July, 2022
Minneapolis, Minnesota
Minneapolis has a large population of business owners, including ecommerce entrepreneurs. If you visit Midwest E-com Conference, you'll be able to network with sellers across the Midwest. The event is targeted for a variety of marketplace sellers.
Here's what their website has to say:
This event helps sellers on Amazon, Ebay, Etsy, and more learn what's changing in the world of ecommerce, new tactics to market their businesses, rules of selling through these different platforms, and how to grow their businesses. Midwest e-Com Conference is created by fellow sellers for our fellow sellers. Our event brings in a wide range of experience from sellers who are just testing the water to seasoned sellers. By attending Midwest e-Com you will get the opportunity to network with sellers, vendors, experts, and more! Don't miss the chance to grow your business and your network.
The previous event included speakers from Teikametrics, a money mindset expert, ecommerce business coaches, and ecommerce consultants. It's a great conference for learning about selling, but it doesn't offer resources for purchasing or sourcing.
With the ecommerce industry continuing to grow, and more and more sales being driven offline to online, it's essential to keep learning and networking. Attend one of these Amazon seller conferences and you'll keep getting the skills you need to grow your business.
Get our next blog posts delivered via email:
Don't forget to check out the other posts in our "Best" Series