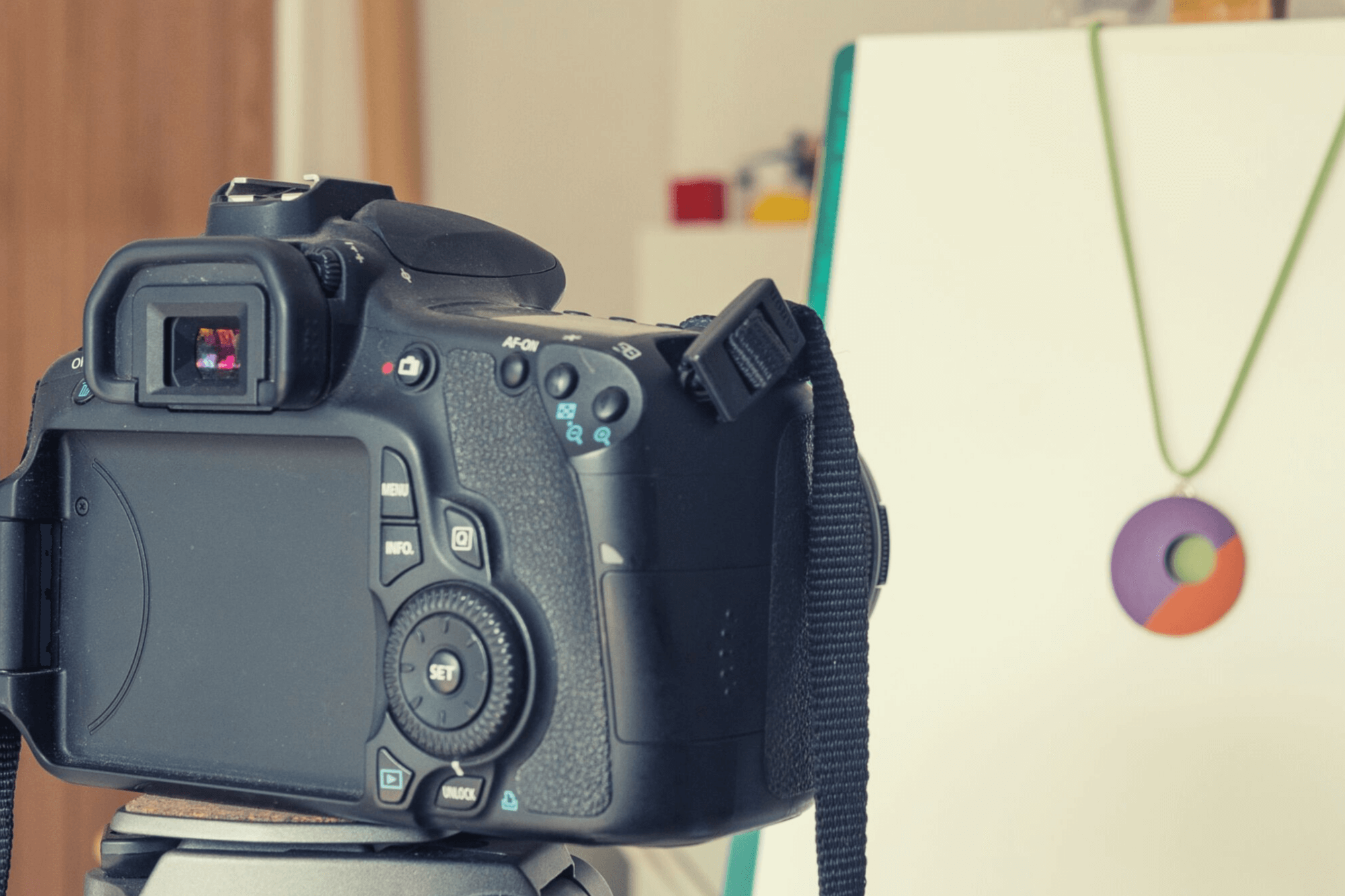 This is a guest choice from Seller's Choice Digital, experts in Amazon branding.
Product imagery is a vital part of selling online. Pictures communicate much more efficiently than text, making them a valuable tool that you can use to your advantage. A customer will normally check the product images before reading the description. This means that your first image is the first impression you make on the customer, and hopefully, after reading our tips, it won't be the last.
The convenience of online shopping, unfortunately, takes away the customers' opportunity to physically handle the product. This is a gap you need to fill with detailed and diverse imagery, to make up for the lack of seeing the product in person.
The benefits of well-produced product imagery are numerous, for example, good photos will show your brand. They're also much more likely to be shared on social media than text is, making them more likely to be seen. This helps improve the reach and credibility of your brand. Another way to get your brand out there is by using Facebook ads. Consumers are also more likely to instinctively trust companies whose imagery they've seen before, yet another benefit of putting in a little extra work.
Here are a few tips you can implement when photographing and editing, to make the most of your visual marketing!
1) Know Your Specifications
Before making big decisions about your product imagery, do some research. You need to know the requirements and specifications for your photographs before ever picking up a camera. When you're selling on a platform like Amazon, you need to look into their recommendations and requirements, not doing so might mean your images are rejected.
You should also plan what you're using the images for. Is it a thumbnail? A header? Each of your photographs could have different purposes, meaning they require a different approach. Just remember to plan ahead to avoid big changes later on. To help you stay organized, you could use a product launch timeline.
2) Use the Right Equipment
Once you've got a plan of action, it's time to take some photographs! The first step is making sure you're using a high-quality camera. Remember that customers want to see large images, to fully appreciate your product. This means your chosen apparatus must be able to shoot in a high enough resolution. Be conscious of lighting and background, to make sure you're presenting your product in the best possible way. It takes up valuable resources to edit and touch up images later, so avoid this as much as possible in order to save time and money. When in doubt, always aim to capture the raw images as closely as possible as you want them to appear in the final product.
If you want to save money within your business, as well as optimizing your photoshoots, Refunds Manager can help you claim back money from Amazon! Maybe you can use the extra cash to buy a new camera and improve your product imagery even more!
Professional DSLR cameras make the best choice for product photography, however, they're not an option for everyone. If this is unavailable to you, a high-quality smartphone camera can also produce adequate product images. Just know the limitations of your chosen apparatus, so you can compensate accordingly. If you're using a DSLR, take some time to learn about ISO, aperture, and other technical features. This way you can make adjustments to your advantage.
If you use a smartphone, avoid using filters, frames, or other features that would change the image from its raw format. These give a highly unprofessional impression and could turn away customers.
3) Keep it High Quality
Quality is easily the most important aspect of good product imagery. Always remember, quality over quantity has never been more relevant. Imagine you're a new customer on Amazon, would you prefer to see 10 poor photographs or 3 great ones? A large number of low-quality photographs will give the opposite of the desired impression to your customers. They look unprofessional and rushed like you haven't put any effort in.
Your storefront, products, even letterheads, all make a difference to the image your company projects. A customer should be able to clearly see any detail they need to, so never upload any photographs which might be blurry, grainy or dark. All aspects of your product imagery should be well designed to a high standard, in order to display a positive and cohesive front to the customer.
4) Be Consistent!
Product images, and in fact all the imagery across all platforms should be cohesive and polished. There should be an obvious theme, color scheme, and underlying style. Not having a basic design to adhere to will make your brand look disjointed and unprofessional. There should be clear continuity throughout all your product images, and an easy way to do this is to make sure all your photographs come from the same source.
When it's time for your photoshoot, set up with care. Proper lighting and a clean white background have countless benefits. Strategically choose your angles to avoid shadows, especially over the product itself. Consistency across product images is very important; customers should be able to compare photographs. Having the same lighting and background makes this easier, and leaves less unwanted contrast.
5) Show Detail and Variety
Consumers want to see as much detail as they can in your product imagery. Seeing the product up-close will help reassure them of its quality, and encourage them to move forward with their purchase. When shooting images, use a high enough resolution to allow for close-ups. You have to be able to provide an option to zoom in, and this can't be pixelated or grainy. Shoppers always want to see the details before they buy, which is why the zoom function is so popular.
Include images of everything mentioned in the product title or tagline. Always make sure to clearly show the key features of your product, without leaving much to your customer's imagination. Also, if you offer multiple variants on your product listings, make sure to show a range of colors and sizes. This is important to help people to visualize how the product will be, and show what they can expect if they make a purchase.
Editing and Post-Production
In order to fully maximize the effects of your product imagery, most choose to make use of editing software. Even though you should aim to, you can't shoot ready-to-use images every time. Even professionals would struggle. With the technology available today, small mistakes can be easily rectified using computer programs. This way you can maximize the impact of your image, and make sure everything is perfect before presenting it to your customers.
6) Keep your Editing Consistent
Once again, consistent imagery is paramount. As well as maintaining a high image quality throughout, look for consistency in size, format, and layout, basically everything. This looks much more professional and will work wonders in attracting customers. Elements such as brightness, contrast, and saturation should be equal across all product images, so remember if you adjust one, adjust them all.
Being able to compare different products across your storefront or product listings is very valuable to a consumer. What you don't want is for a potential customer to discover a discrepancy, perhaps in contrast. This might make the same white background look like a different color in two images, presenting your product differently in each.
7) Use the Right Programs
There are lots of choices for photo editing software available at the moment. Choose one who's features best benefit you. Adobe Photoshop is the most popular image editing software. It has many built-in tools that can help you produce the ideal product images. Just remember the features you use so that you can apply them to all your images as necessary, to keep them consistent and professional.
Adding shadows is a simple touch that can have a huge benefit on your images. By this we mean shadows on a white background, to add depth and realism to your photographs. Never have shadows on the products themselves, as this would only obscure their appearance.
To touch up image lighting, use Adobe Lightroom. This is a purpose-made program to solve any problems with image lighting. It has built-in templates that you can use to help maintain overall consistency.
8) Optimize your Images
Remember your planning and research into specifications? Different types of images have different technical requirements, and you need to keep this in mind while editing too. Different types of images have different requirements, so when doing your editing keep in mind that not all images have the same purpose. For example, a header photo and a product image would need to be edited differently.
9) Consider Page Loading Times
Slow loading webpages are the kiss of death for an e-commerce business. 47% of users expect a webpage in under two seconds, 40% will abandon it if it takes longer than three. Overloading your webpage with large image files can cause it to load much slower than average, and as shown by these statistics, lose you a lot of business!
The importance of limiting the file size of images cannot be understated, but luckily programs like Photoshop have tools to reduce file sizes while keeping quality. Just look for the option when saving or exporting. As a general rule, keep image file sizes below 70Kb.
Andrew Maff is the Director of Marketing and Operations for Seller's Choice, a full-service digital marketing agency for e-commerce sellers. Andrew is a digital strategy and marketing expert with over a decade of experience improving the online presence of e-commerce sellers all over the world. Check out Seller's Choice at sellerschoice.digital.