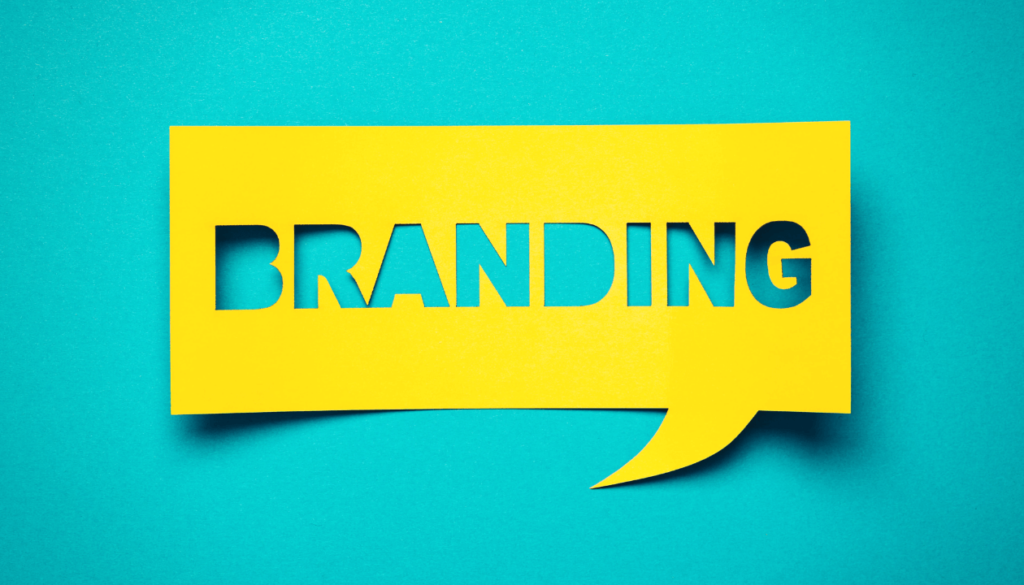 Ready to learn the ins and outs of Amazon branding strategy so you can totally crush your competition?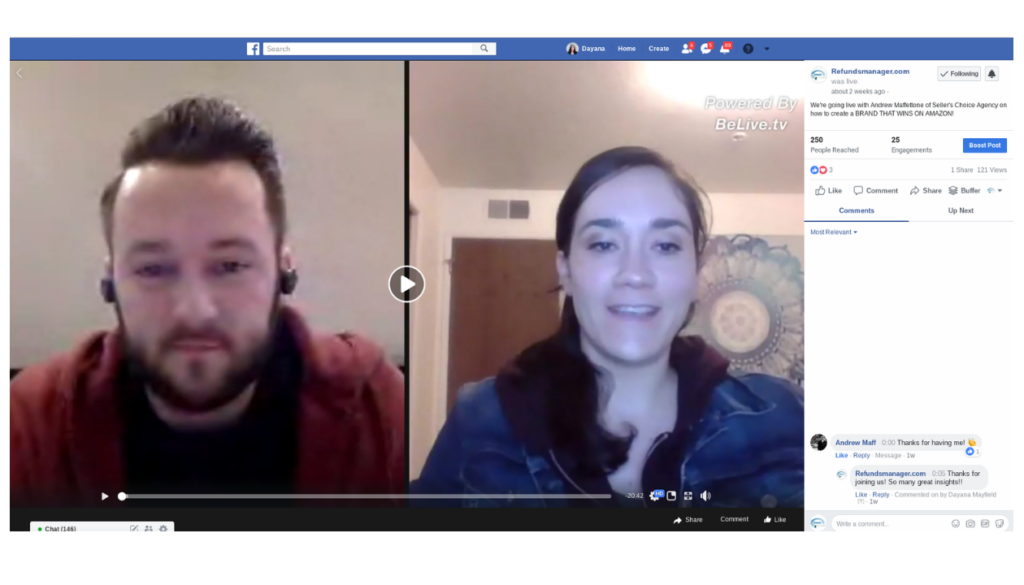 In today's competitive Amazon marketplace, branding is the end-all-be-all topic of discussion when it comes to standing out and creating a sustainable business that allows you to scale your product line, your revenue and of course your customer base.

Dayana Mayfield (head of marketing at Refunds Manager) recently sat down with Andrew Maffetone, director of marketing and operations at Seller's Choice, full service marketing agency for Amazon Seller's.

Watch the video–we did have a couple tech glitches, sorry!–or read on for all our takeaways from this talk with Andrew about Amazon FBA branding.

FBA branding advice
On the benefits of building a brand…
Amazon is getting wildly competitive because it's so easy to start selling on amazon. So many sellers are coming to Amazon every day with no background in ecommerce, sourcing a new product and throwing up a listing. So it's causing more competition and you have to find a way to seperate yourself from everyone else.
When you have a well branded product, two things happen: you increase your conversion rates, and consumers may start to look for your brand off-Amazon, interact with your brand on social media, and likely purchase from you again.
If someone has shopped with you and remembers your brand, they're likely to shop with you again. 
Amazon wants companies to really brand themselves so customers are more comfortable with purchases. Amazon's algorithm has changed to cater to conversion rates and show products with high conversion rates. This is going to weed out sellers that just throw up a low-quality page.
If you have great conversion rates and high reviews with a lot of reviews, Amazon is going to rank your product over others. Branding is one of the best ways to increase conversion rates, and it can make consumers more likely to review you because they trust you and care about your business.
On creating a brand that connects…
When you talk about your brand story and showcase your story as a small business, you can get great results. Don't just treat Amazon as a place to sell products. Treat it as a place to grow your brand and share your story. Then, consumers feel connected to you and they feel like they're shopping with a mom 'n' pop instead of with this big conglomerate of Amazon, who no one wants to help out.
To create a brand theme that will connect, you first need to understand who will use the product. For example, men who are 30 – 60. Then you need to more deeply understand them. Where do the live? What's their net worth? What are their favorite movies? Understand who you are selling to and match the voice.
Branding isn't all about a customer avatar. You also need to understand mood. Once you know your ideal customer, start to understand what mood they are in when they buy your product. Are they frustrated? Hopeful? In pain? You want your brand language and imagery to not only match the person but the mood they are in when they would conceivably be buying your product.
On launching a new listing…
Branding not only makes your page look nice and professional, it also legitimizes your product.
When you launch a listing, the first thing you want to do is focus on your imagery. Everyone gets all bent out of shape about keywords and bullet points and product descriptions. Long, sales text cannot take the place of images. Consumers don't want to read all day. They want images: lifestyle images, enhanced brand content, infographics, call outs. When consumers are getting the information you want, that helps lower returns because they know what they are buying. 
Focus on getting great images so you don't have to overcompensate by writing salesy copy. We suggest a minimum of 6 images. We like sizing and contextualized images. 
Enhanced branded content appears before your reviews on the listing, so that gives more information, more trust and credibility before they even get to the reviews.
Enhanced branded content needs to be continually edited and optimized. Hit the main points using great design and small amounts of content, and update it from there. Don't expect to get it right on the first try.
Follow us for more interviews

Now you know why branding is one of the most important (and underrated) Amazon FBA selling strategies. In fact, we'd venture so far as to say that it's foundational.

To learn more about Seller's Choice visit their website or follow them on Instagram or Twitter for branding insights.

Want more?

Follow us on Facebook to watch new interviews with experts
Comment below with the questions you want us to ask and we'll find the right people who can answer them