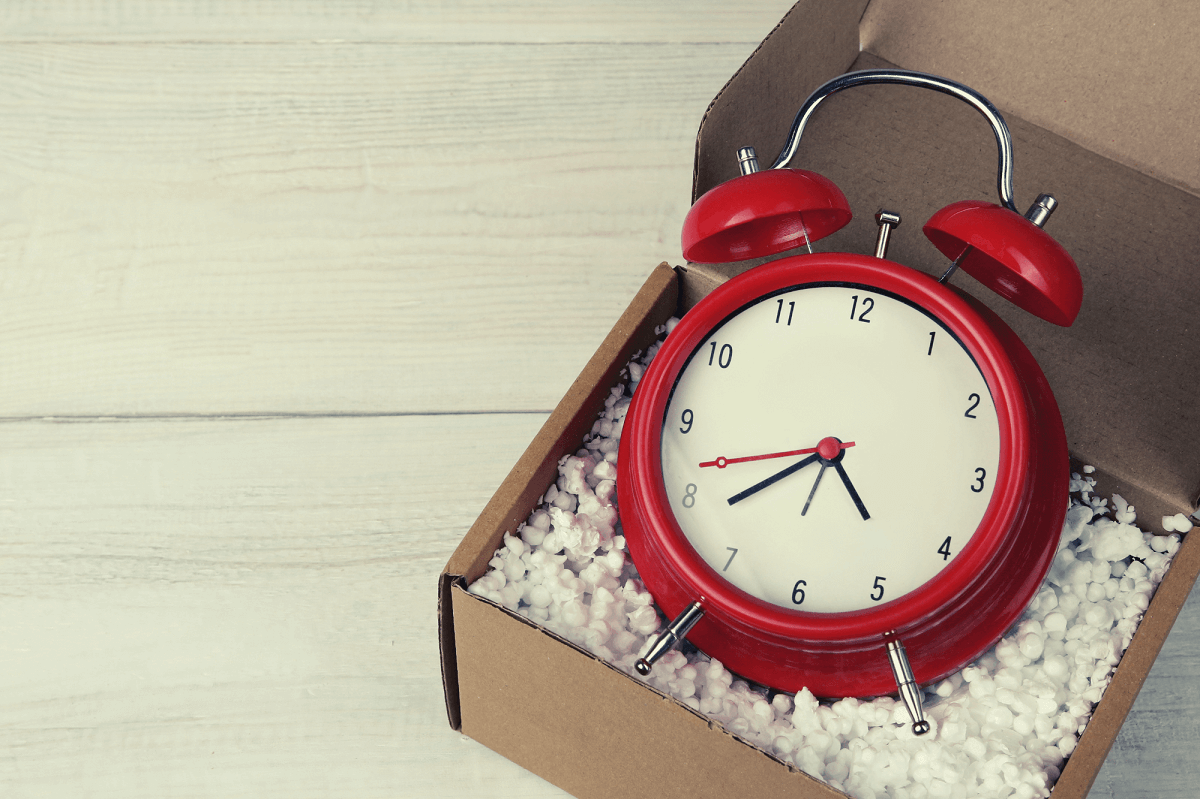 Maybe you've launched a couple products on Amazon before, and you want to stay current with the best strategies for your next launch. Or maybe you're launching a product for the first time and you want to avoid newbie mistakes. Either way, you'll learn something in this post, which helps you learn how to market your private label or branded product on Amazon.
What your Amazon product launch should include
Developing the right timeline for your Amazon product launch will be determined by your experience and how much time you can devote to this new product. However, the main features of your product launch remain the same. You need to include:
PPC traffic
Organic traffic
Listing optimization for conversions
Listing optimization for SEO traffic
Quality photographs that contextualize and sell the product
Review request campaign (product insert or email request)
The basics of launching a product on Amazon
This is a quick overview for the newbies (skip this part if you're experienced). The benefit of launching your ecommerce product on Amazon, instead of a Shopify or BigCommerce website to start, is that you gain access to customers of Amazon.com, estimated to be 300 million.
There are an estimated 2 million sellers on Amazon. For any product, there are thousands of search results.
The search term "ice cream scoop" yields 4,000 results.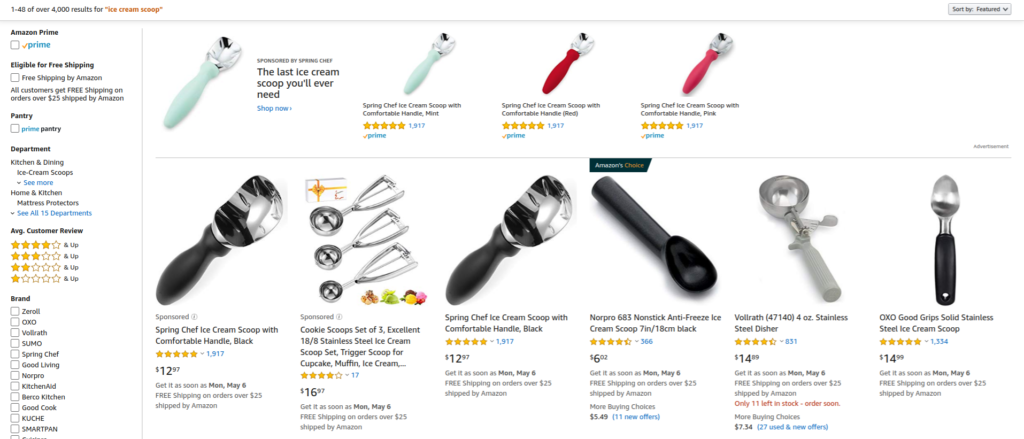 At the most basic level, you have two core strategies when launching your product:
Try to show up on page 1 of Amazon search results
Try to get external traffic to come to your Amazon product listing directly and buy your product (without searching for it first)
Within those two main strategies, there are of course other strategies.
Try to show up on page 1 of Amazon search results:
Organic ranking (optimize your listings for search terms)
PPC traffic (spend on Amazon ads for relevant keyphrases)
Try to get external traffic to come to your Amazon product listing directly and buy your product:
Social media marketing
Email marketing
Content marketing, including blogs, videos and webinars
And yes, within each of those strategies, things get complicated.
Your task list for a successful Amazon product launch
So which core strategy should you choose? Try to rank in Amazon search or build up external traffic?

Because building up an external following is so challenging, most Amazon sellers choose to attempt to rank in Amazon search, using organic methods and PPC. Besides, the whole point of selling on Amazon is not needing to build up an audience, which is required for a creating a Shopify site.
However, because ranking in Amazon search is so competitive and PPC ads are expensive, many sellers still allocate some time and money resources towards building up an audience of external traffic to their new product listing.
One of the best ways to build an external audience is to build up an email list, because email marketing is one of the best channels for organic reach. Many experienced sellers prioritize email list building for every product launch. It also serves as the foundation for all of your methods for driving traffic from outside of Amazon.
This means that you can use social media and blog content to build your email list over time.
Unfortunately, there is no one perfect product launch formula. So, our intent is to give you an Amazon product launch template that you can modify based on your budget and existing resources.
The core product launch strategies we will be focusing on are:
Know your customer and what they want (as the foundation)
Amazon PPC
Amazon listing optimization
Email marketing
These are not simple, or easy tasks. That's why we're breaking them down into a timeline that you can modify for your own launch.
Amazon product launch timeline
Here's a smart product launch timeline that helps you focus on the right things at the right time.
2-3 months before your product launch
Hopefully you've already done some customer and market research while designing your product. Now it's time to do even more. Who is most likely to buy your product and why? What is this person looking to achieve with your product? Are they solving a problem or improving upon something?
Use surveys and social listening to glean as much as you can about your market. Use this information to better understand who your best customer is, what they're looking for, and where they hang out online (what social media platforms, what hashtags they search for etc.).
With this information, you need to start building your email list slowly but surely. Aim to add 5 – 10 people a week if you don't have an advertising budget, or 100+ if you can afford to run Facebook ads to a lead magnet. (We have a full guide on how to build your email list with lead magnets here and how to run Facebook ads here.)
Make sure to send 2 – 4 quality, high-value newsletters per month to your email list to nurture your leads.
1 month before your product launch
Get your listing ready to go. Decide how you will optimize your Amazon listing from Day One. What product images will you use? What images will you use to contextualize the product–showing size, color, use cases, results, etc.? Get your product images ready to go, write your bullet points description copy, and use a tool like Merchant Words to determine the best keyphrases to optimize for.
This hanging shelf product includes images that show different use cases (such as in the bathroom) as well as an image showing product dimensions.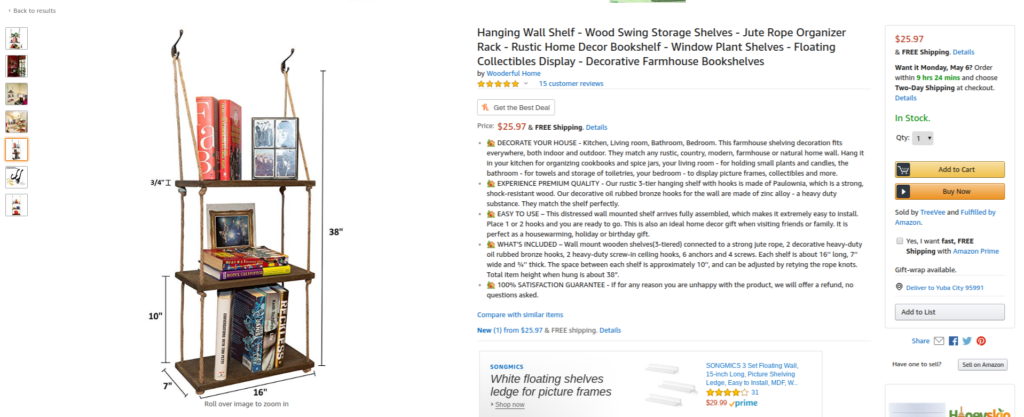 1 week before your product launch
Do additional keyword research, but this time with PPC in mind. (Of course, if you find great keyphrases you can add them to your listing for organic ranking potential, but the point of this step is to prepare you for PPC ads.)
The old school way to do PPC ads on Amazon is to run ads using Amazon's built in automation features so that your product appears for suggested keyphrases and you have a broad keyphrase match type.
This means that Amazon will show your product for more keyphrases than just the ones that you've included. Such as "wall hanging shelf brown" instead of just "wall shelf."
Running ads using automation in order to get more keyphrase ideas can be a very costly way to go about it, and with Amazon being an incredibly competitive marketplace, this isn't a smart move.
Instead, we recommend you follow this updated advice and do as much keyphrase research on your own before you run ads. Essentially, don't rely on PPC testing to give you profitable keyphrase ideas.
Instead, see what your competitors are doing. Here's an example from this top-notch tutorial.
Find a competitor's product that is very close to yours
Find the ASIN
Plug the ASIN into Jungle Scout to find out what keyphrases are driving PPC traffic to this page
Search the keyphrase results in Jungle Scout to find profitable keyphrases (relevant to your product, 1000+ searches per month, an ACOS that will allow you to break even or make a profit, ease of ranking score 50+ in JungleScout)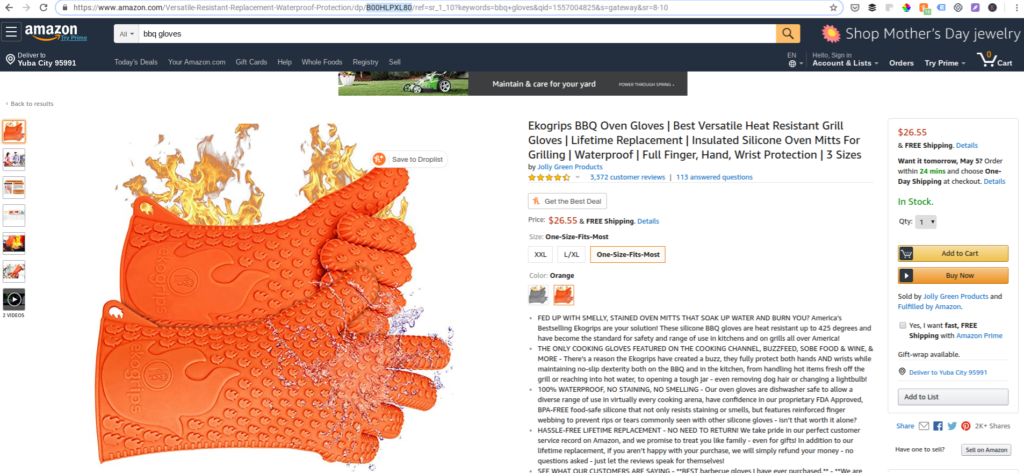 The day of your product launch
On the day of your product launch, you will make sure that your listing is fully optimized. Make sure your images look great in the live page and that there are no changes you need to make.
Then, announce that your product is live to your email list. This should get some initial sales and then
reviews. You can also request that family and friends purchase and review your product.
The week of your product launch
During the first week of your product launch, you will set up one Amazon PPC campaign based on the best keyphrase you found inside of Jungle Scout the week before your product launch. Note that you should only start this launch campaign if you have at the very least five reviews.
Eight or more would be even better. Your average star rating should be 3.5 before you run ads. That's why building your email list is so essential. That way you can get those first sales and reviews.
Assuming, you've got that part covered, the next step is to determine your best keyphrase. It should be the one that has the highest amount of traffic and is the most relevant to your product (while still having an ease of rank score over 50 and still having a low enough PPC cost to produce a break even ACOS given a reasonable conversion rate of 8 – 10%). It's okay for your launch campaign to break even, because you'll be driving traffic, conversions, buzz and also have the chance of getting even more reviews.
1 month after your product launch
After the first week, you'll shut this initial PPC campaign off and focus on running keyphrases for all of the good finds you discovered in Jungle Scout one week before your launch.
Now is the time to move away from break even PPC advertising and start optimizing.
You can watch our interview with the CEO of AdBadger for a full rundown on how to continually optimize your PPC campaigns:
2-3 months after your product launch
Hopefully, you've now got several reviews on your product, and sales are coming in from profitable PPC campaigns. Because you didn't waste your advertising budget on testing, and instead did the legwork of finding profitable keyphrases, and because you've been optimizing your campaigns for a couple months, you should be seeing a profit on your product.
Now is the time to start to drive more organic traffic and not rely on PPC ads so heavily.
You may want to revisit the search terms you are targeting with your listing and also consider investing in growing your email list or social media following in order to drive more external traffic. However, if your PPC campaigns are delivering a great profit margin, then by all means keep focusing on PPC and keep optimizing your campaigns. Just consider whether some of that budget would be better allocated towards more organic methods like content marketing, social media marketing and email marketing.
Resources for Amazon product launches
Ready to plan your Amazon product launch? Check out these resources.
In this post, Orcapac outlines five steps for launching:
Secure Prime Badging
Product/Brand Content
Customer Reviews
Generate Traffic
Testing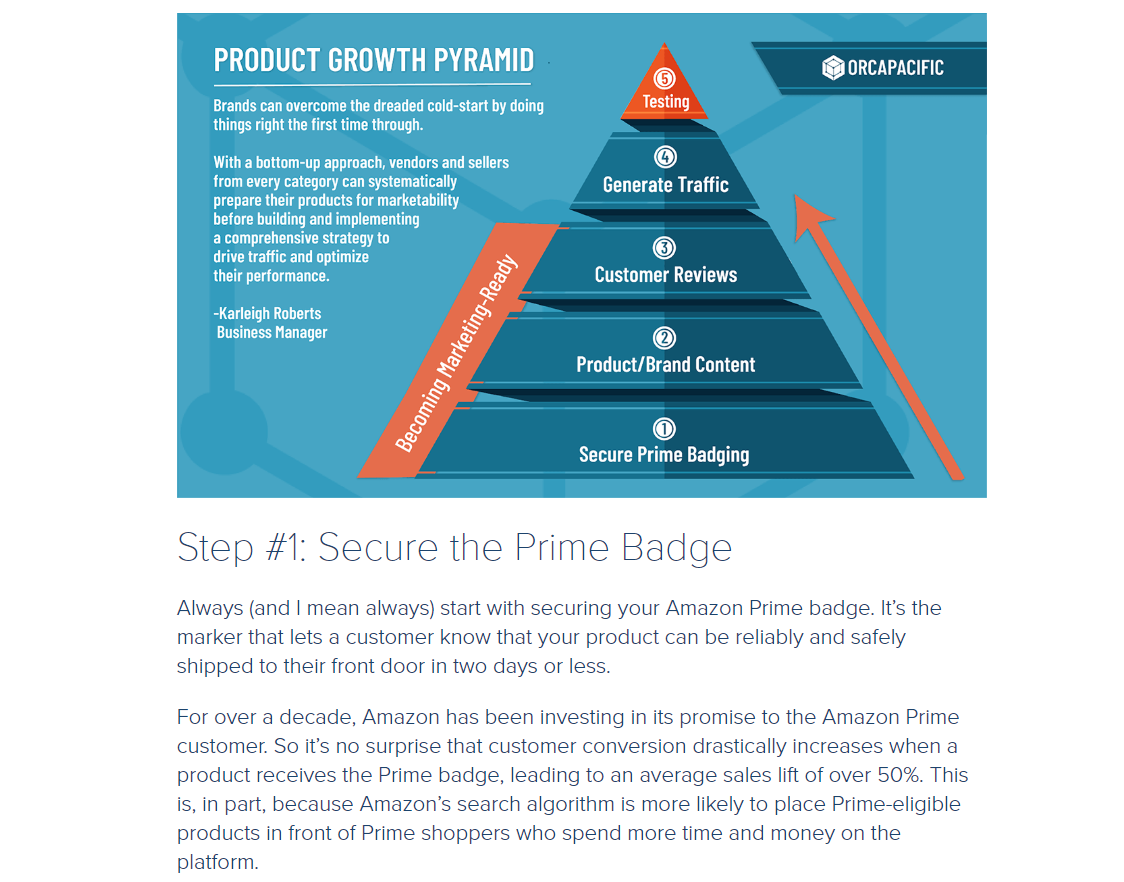 In this video, we learn how to get those first sales even without reviews:
In this video, we see how to launch a product using only PPC:
This course by SaleHoo covers everything about launching an Amazon product:
Product preparation
Product launch
Amazon PPC
We hope this product launch timeline gives you a great start for launching your next Amazon product!
Stay strategic on Amazon! Get new blog posts sent to you via email: