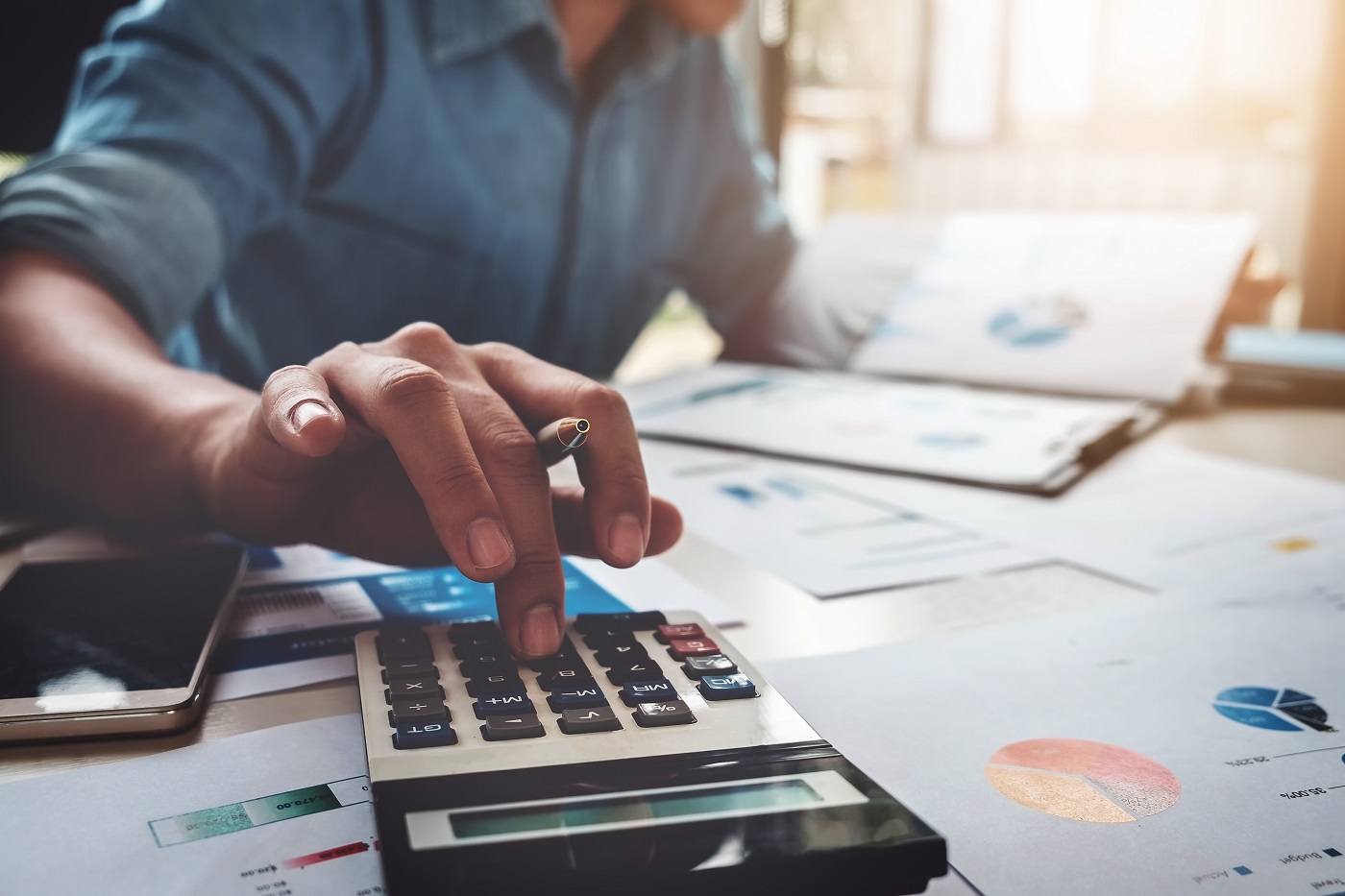 Ever heard of ROI? If you haven't, it's the difference between the selling price and the cost of making or sourcing the product. That means profit.
In 2019, over 225,000 Amazon sellers were making over $100,000 in sales. One in five made $25,000 to $250,000 every month, and over one-third reached profit margins above 20%.
Those sellers reached such astounding numbers because they knew how to price their items to maximize ROI. But what's a "good ROI" for a small business? Is 20% a realistic profit margin? How do you accurately calculate that?
Pricing is one of the most ambiguous and confusing aspects of selling on Amazon. Sometimes it feels like a guessing game—but it doesn't have to be that way. If 20% of Amazon sellers can find success, you can do the same, just by learning about profit margins.
In this guide, you'll discover how to calculate Amazon FBA profit margins so you can price your products intelligently.
Let's begin.
How to Accurately Calculate Amazon FBA Profit Margins
There are two types of profit margins: net and gross. Net measures overall business profitability, while gross measures product profitability. Because we're discussing product pricing, we'll use the formula for calculating gross profit margins.
As an Amazon seller, you know the importance of determining profits, but how do you know your calculations are accurate? Before punching numbers, keep these things in mind:
Think Long-Term
Thinking in terms of the "now" isn't sustainable. By lowering your margins temporarily to sell more and scale your business, you could earn higher long-term profits. A one-time investment could also produce a lasting profit margin increase. Consistency wins. Patience pays off.
Every Business Is Different
"Good" profit margins vary by industry, business size, and business goals. What works for other businesses might not work for yours. Remember, your business is yours – no one else's. Make decisions accordingly.
Don't Forget Amazon FBA Fees
This is one of the most common mistakes sellers make. When you start calculating, don't forget to factor in fees such as:
Seller Account fees (only for Professional plans)

Referral fee (for each product category)

Inventory storage fee

Fulfillment fee

Variable closing fee
These are the primary fees, but depending on your business, others may apply, such as long term storage fees.
The 3x Rule
When you have no idea how to price your items, the 3x Rule is a good place to start. To price an item, simply triple the product's cost. For example, if your product is $1, sell it for $3. Each dollar ensures one of three outcomes:
Cost coverage

Fee coverage

100% ROI
However, this simple method can be too limiting. For higher accuracy, use the following formula.
The Profit Margin Formula
As previously mentioned, gross profit margin measures product profitability. Here's the formula:

To explain, a gross profit margin is the ratio of leftover income to total earnings from that product. Just remember to include seller fees in the cost.
To calculate the profitability of an entire product line, simply determine the revenue and costs for the entire line and plug it in the same way.
Non-product-related costs
As a business, you also need to factor in your non-product-related costs. Payroll, freelancer expenses, bookkeeping services and software, and one-time fees such as packaging design services and annual tax preparation fees can all affect your Amazon FBA profit margins.
Marketing is notoriously the costliest expense category. For many Amazon businesses, the ultimate goal is to win with Amazon SEO, but that takes time. For Amazon to rank you as the top option, you have to be the top performer in terms of high conversion rates, low return rates, and a healthy average star rating. Bonus points for lots of customer photos and videos. The more social proof, the better. But to get to the point where Amazon is ranking your product over others, you have to do some marketing of your own. If you have an email list and social media accounts, that's great. But many Amazon FBA businesses rely heavily on Amazon PPC, particularly when launching a product, so make sure you set a monthly PPC budget, and factor that into your calculations.
Before you can add in non-product-related costs, you first have to have a good understanding of whether a product is worth pursuing.
Below, we show you how to calculate your product profit margins.
Calculating Profit Margins for a Specific Category
To demonstrate, here's a sample calculation based on one of the best-selling Amazon categories of 2020: Furniture and Décor. For this example, assume you have a Professional plan and pay $3.75 per month for 5 cubic feet of storage space from January through September. On the Amazon seller pricing page, charges vary depending on item category, price, dimensions, and weight.
Say you sell wall paintings with these specifications:
Price: $549

Dimensions: 16" x 10"

Weight: 4lbs
You can complete 20 paintings a month.
Step 1: Calculate Revenue
 At $549 each, 20 paintings will earn you $10,980 a month.
Step 2: Calculate Total Cost
Handmade items are one of the categories with high profit margins, so let's experiment with that category.
Let's say you pay yourself $15 an hour and take 12 hours to finish one painting. That's $180 of labor. Add materials for $50, and your cost is $230 per painting. Total monthly production cost would be $4,600.
Before you forget, determine applicable fees. Amazon charges a category fee of 10% for décor over $200. 10% of $549 is $54.90. For your painting's dimensions and weight, the fulfillment fee totals $5.80. Now multiply the category and fulfillment fees by 20. To summarize:
Monthly category fee: $1,098

Monthly fulfillment fee: $116

Monthly storage fee: $3.75

Total monthly fees: $1,098 + $116 + $3.75 = $1,217.75

Total costs: $1,217.75 (fees) + $4,600 (production costs) = $5,817.75
Step 3: Plug it All In!
Now that you have revenue and total cost, plug it into the formula. To summarize:
Revenue = $10,980
Costs = $5,817.75

Your profit margin for wall paintings would be 47%.
The realism of that number depends on your industry and the market, but again, this is just a demonstration.
If you dislike punching numbers, try Amazon's cost calculator. Here is what we just calculated, but for a single painting:

As you can see, you need only input the product cost, list price, category, fulfillment method, and specifications. Divide the per-sale margin by the listing price of your painting, and you get 47%. Simple.
3 Example Amazon Product Profit Margin Calculations
Let's try some more examples, and add in the non-product related costs to get a feel for the product's sale margin as well as the annual profit margin.
1. Tank top
This time, you're sourcing and selling patriotic tank tops.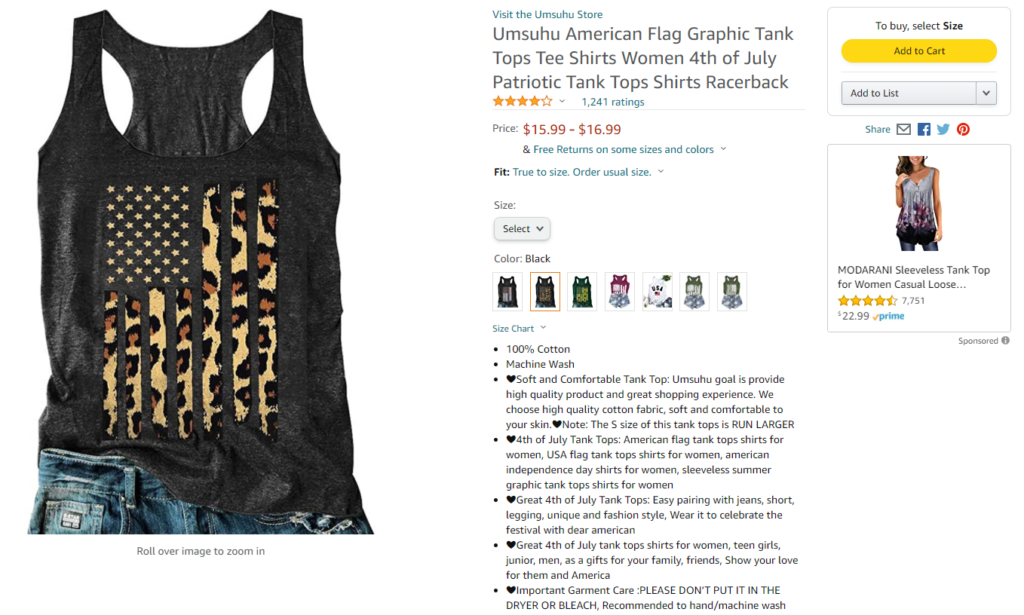 Let's say the tank top you want compares to products selling for $16.99, so you set that as your target sales price. With a cost of goods at $3.29 and a small standard size with 6 ounces or less, your margin per sale would be $7.81.

During non-holiday times (not Memorial Day, Fourth of July, or Veterans Day), let's say you will sell 500 per month to start with just Amazon PPC as your marketing channel. If you get a 3X return on Amazon PPC, you'll spend $2,831 per month on ads to sell 500 units. Your margin per sale ($7.81 x 500) = $3905. If we subtract your Amazon PPC ads, you'll make $1,074 per month. But this is with no traffic from SEO. If the product is high quality and popular, you might have a chance at ranking, which would massively drive up your sales and decrease your need for paid marketing.
2. Picture frame
Next, let's look at a picture frame.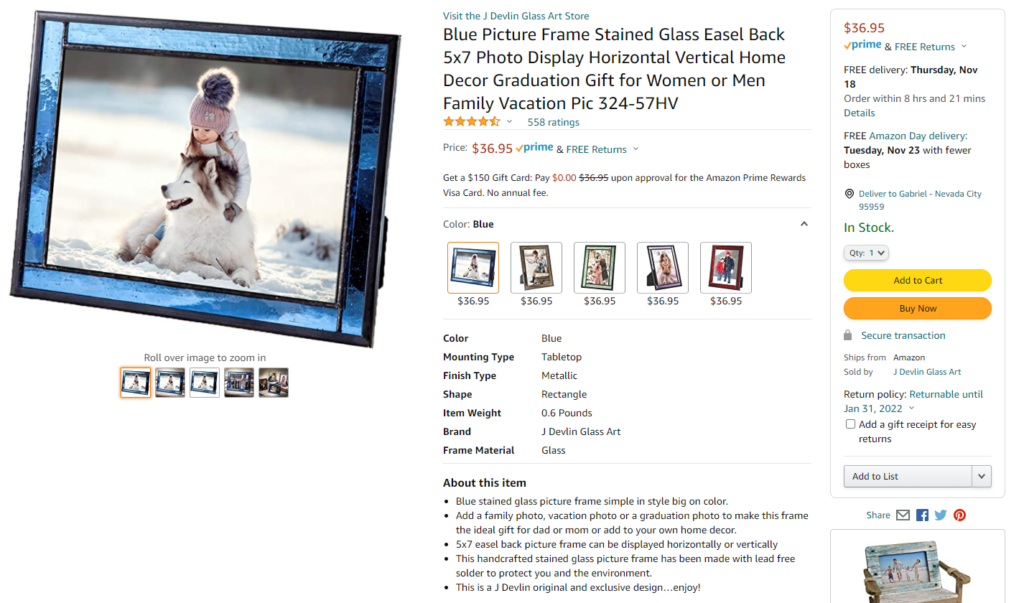 If the cost of goods is $8.71 and the listing price is $36.95, and the product size and weight are small standard and 12 – 16 ounces, your margin per sale is $18.34.

This margin provides a little more wiggle room for marketing.
Let's run the same calculation to compare how your margin of sales affects your overall profit margin when we factor in paid advertising.
If you get a 3X return on Amazon PPC, you'll spend $6,158 per month on ads to sell 500 units. Your margin per sale ($18.34 x 500) = $9170. If we subtract your Amazon PPC ads, you'll make $3,012 per month. Again, this is with Amazon PPC only.
3. Workout bench
Now let's look at a product that's bigger and heavier, but expensive enough to cover Amazon's higher fees for larger products.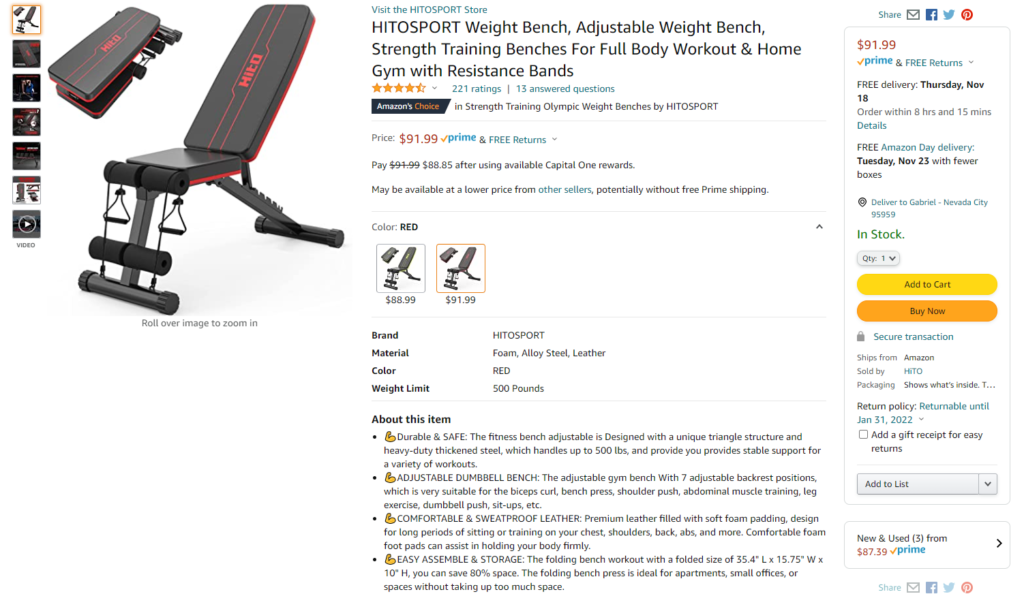 This workout bench can be folded up into 35.4″L x 15.75″W x 10″H, meaning that for the cost, it's actually not too large. It is heavy however, which eats into the margins a bit.
With a $36.09 cost of goods and the small oversize as the product size, you'll have a $22.48 margin of sale on a $91.99 listing price.

Earn More with Accurate Profit Margins
Now that you know how to accurately calculate Amazon FBA profit margins, you can start pricing items from an informed perspective. While the 3x Rule is a good place to start, just remember that to accurately calculate profit margins, you must think long-term and include seller fees in costs.
Most importantly, never forget that you know your business best. It belongs to you—no one else. The most valuable decision is yours. With that in mind, try Amazon's profit margin calculator on your own products. The door is open to earning higher ROI.
The Amazon FBA Product Categories with the Highest Profit Margins
According to Jungle Scout, for most products, margins are between 17 and 26%.
These categories have the highest margins:
Computers – 28%
Video games – 26%
Handmade items – 26%
Books – 25%
Apps and games – 24%
CDs and vinyl – 24%
Pet supplies – 23%
Beauty and personal care – 23%
Kitchen and dining – 23%
Protect Your Profit Margins from  Incorrect FBA Fees
To make sure that your profit margins are exactly what they should be, you need to monitor the Amazon FBA fees that you're being charged and reimbursed for.
Refunds Manager is the only Amazon reimbursement service that uses software account crawling, skilled manual account auditing, and quality manual case filing. 
Refunds Manager operates in line with Amazon's terms of service and is an approved app on Amazon.