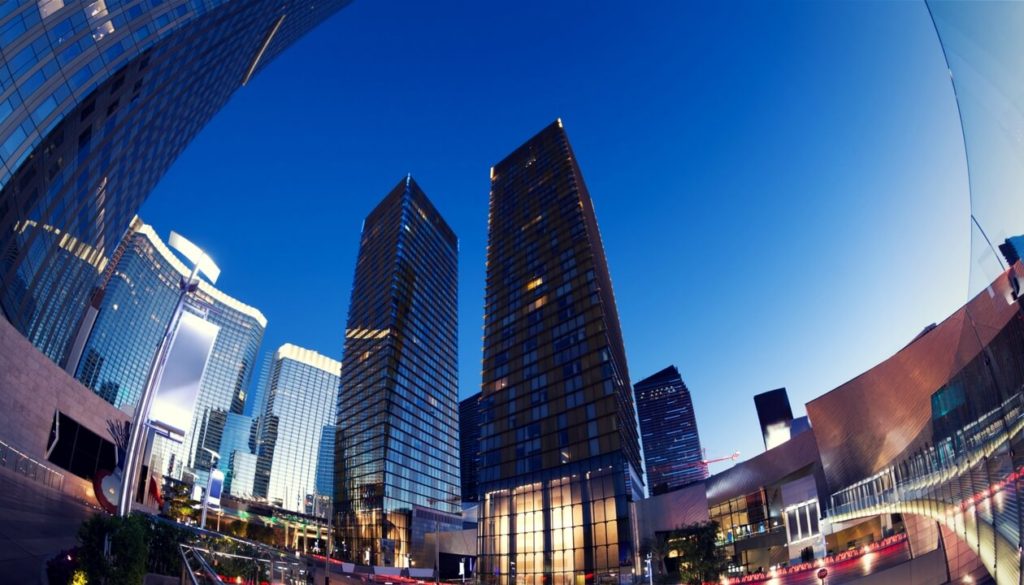 Prosper Show in Las Vegas, Nevada is the premier event for sophisticated sellers. Over 30 speaks (including 12 former Amazon business leaders) will be teaching Amazon sellers how to accelerate their business.
Refunds Manager will be there
This is our second time at the event. We're happy to have attended Prosper Show at its inaugural event last year and to have been included from the start. Coming face-to-face with the top sellers in North America is a great yearly tradition! This is an inspiring event that our customers talk about all year.
We will be at the show both days, March 22 and 23, at the Las Vegas Convention Center. Come stop by our booth, P1, and learn more about us.
Recently featured in an interview on ProsperShow.com
Our founder Justin Jacobs was recently interviewed by Dr. Jeremy Weisz of INspired INsider.
Dr. Jeremy Weisz: You have a business because Amazon makes mistakes, right? I want to hear about the common errors that Amazon makes.

Justin Jacobs: We have 17 different types of problems that we've come across.
Dr. Jeremy Weisz: What is the most surprising one to you?
Justin Jacobs: When they say they return it to inventory but they actually don't return it to inventory.
Dr. Jeremy Weisz: What happens to it?
Justin Jacobs: They have a report called the return report and they tell the customer, This item came back as a return, the customer returned it, and you know what we took that item and put it back into inventory. Sounds great right? But when we check that item, it never came back into inventory.
Dr. Jeremy Weisz: That seems impossible to track that.
Justin Jacobs: Before we start out…99% of the time, they don't make mistakes. We're here for that 1%, and that shouldn't be happening either. We're here for that 1%, sometimes less than 1% depending on the account. That's what we're here for.
Dr. Jeremy Weisz: With someone who's doing lots of sales volume, that 1% adds up.
Justin Jacobs: Especially everybody today is really working on a low margin. There's 10 or 50 or 100 listings for every item, so everybody's margin is like pennies and exactly figured out. So sometimes that 1% can really add up.
Dr. Jeremy Weisz: So what are some of the other common errors that Amazon makes?
Justin Jacobs: Another common error is sometimes Amazon warehouse damages, destroys, or loses items. Amazon acknowledges that. They have these huge warehouses and sometimes things happen. Sellers are usually reimbursed. When I say usually, that's where we come in, because there's the small percentage where they don't. They're supposed to reimburse you for damages within 10 days, for lost items within 30 days, and for destroyed, they're not supposed to be destroying anything ever unless it's a hazard. We wait that amount of days plus–we usually wait almost two months, sometimes longer depending on the case type. And we say hey Amazon, this item got damaged, this item got lost, you never found it, the window that you were supposed to reimburse passed. Can you please reimburse us what we're due?
We also have a case where the customer returned an item and he never returns it and the seller gets debited. Let's say I sell a camera for a hundred dollars. The customer gets it, he tells Amazon I want to take back the item. Amazon gives him a label to print out. He's supposed to be sending back the item, but he doesn't. Somehow the item gets scanned as if it's going back and that's when the seller gets debited. But it never goes back to Amazon's warehouse. The seller got debited for the return but he never got the item back into his inventory. He's on a loss for that.
Dr. Jeremy Weisz: That seems impossible to track.
Justin Jacobs: Right. That's why we built the system a few years ago, and I've been a programmer, and I'm constantly looking for ideas. We get feedback from clients for ideas.
Dr. Jeremy Weisz: How do you even discover it's a problem, and then you have to build a software system to detect these things. How did you even detect that was an issue?
Justin Jacobs: Most of our clients are sure that we sell on Amazon. Our number one disclosure is myself, my wife, my brother-in-law, we do not sell on Amazon. We make it clear to our users. We're not going to sell on Amazon to compete with you. That's one of our main things.
The way I came across it is I've been a software developer since 2000 when there was the big tech startup boom. I was working at quite a few startups. And then I had my own software development company that I opened up. And we slowly went into the Amazon inventory system. There were so many people going into Amazon's seller platform. And I built this platform that was keeping track of inventory, it was doing multi-channel integration with Amazon and Ebay and Sears and Newegg, and all those different market places that are out there. It was quite interesting. It was before there were like 50 companies doing that. It was in 2009, and I actually had one client that was very nitty gritty. He always looked at the numbers, he actually had his own system, it was a Dos system. He came to me and said, you built a nice system, but the numbers that you have in your system showing Amazon has 100 pieces or 200 pieces doesn't match up to the numbers that I have in my Dos system. I know my Dos system is bulletproof, I've been using it for 40 years.
I told him, let me look at the numbers again. We'll go back and see. I looked at it, and looked at Amazon again and again, and said, well, let's ask Amazon. He said, no Amazon can't be making a mistake. Big Amazon…their numbers are solid, as good as mine.
I said, you know let's give it a chance. So we opened a case with Amazon, I said listen we shipped in 100 items. You received 50. We sold 40, we should have 10 left. You show zero. We waited a few days, and Amazon comes back and says you're right, you should have 10 but you only have zero. Here's a reimbursement for 3,000 and change.
I said, wow let's do another one. That was a huge eye-opener. Instead of being busy with inventory, let's be busy with Amazon's mistakes. As I got into it, I heard from customers different ideas, where they found mistakes, we got feedback from different sellers on what they found. And when we tested it, we tested it with a few different customers that were willing to test it with us. And then once we launched it, everyone got the benefit of it with no extra cost. And that's how we grew it the last four years. Today we have over 3,000 customers.
To catch the full interview, including how Justin built an accurate issue-tracking platform, click here now.