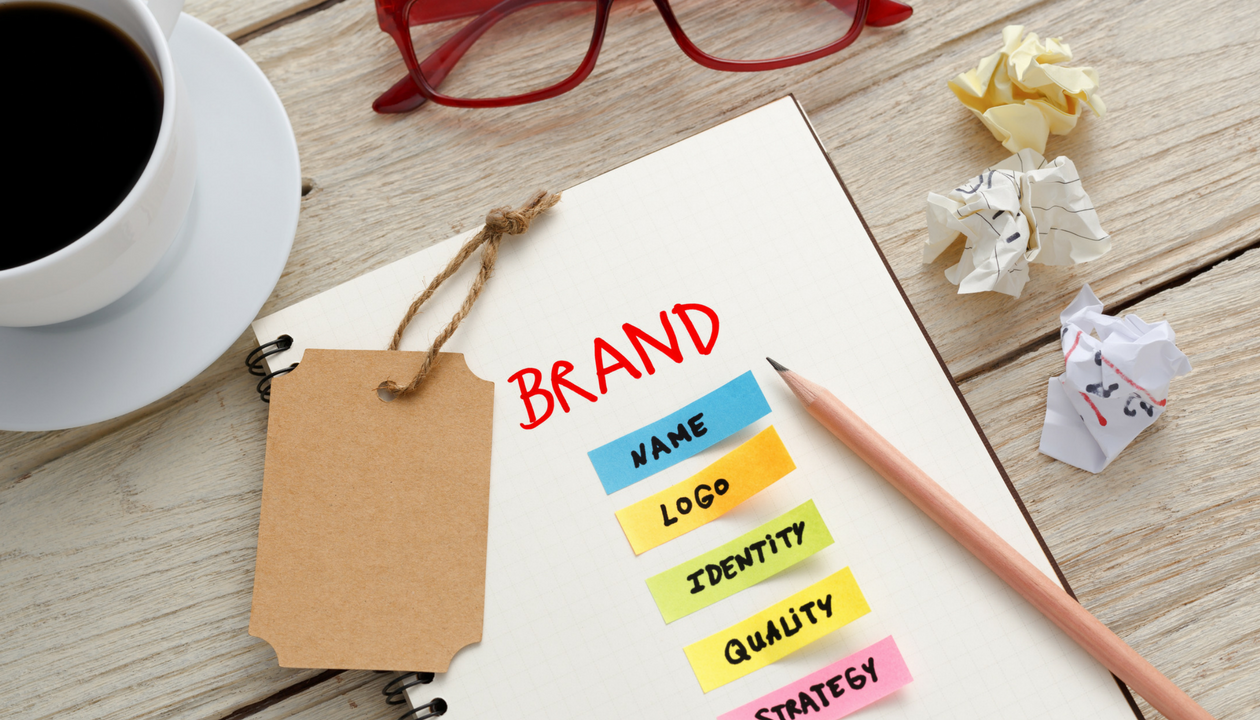 Like any other marketplace, the key to being a successful seller on Amazon is to stay ahead of your competition. With millions of potential buyers only a click away, the battle to gain their trust, and their dollars, is truly fierce. There are lots of tips and tricks out there that can help you stay competitive but one of the most important things you need to consider is branding.
Branding is the process of giving meaning to a product in a consumer's mind. By aligning the product with your recognizable brand, name and image, the buyer knows what to expect from the product and it gives them a reason to buy from you when there are other available options. At worst, good branding creates a beautiful looking, well-packaged product that is appealing to buyers. At best, it places you as an industry leader where buyers are searching for, and purchasing, your products on name alone. Either way, you come out a winner.
There is no way around it, establishing and maintaining your brand takes effort. But, these efforts are worth it and can provide massive returns.
Here are a few tips for those looking to get started with branding on Amazon and a few more for those already established.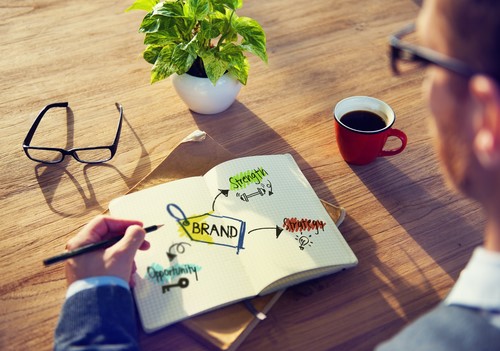 Getting Started With Branding
First things first, you need a name. This is the basis for everything that comes next and you should pick a name with the goal of long-term success.
It is best to avoid putting your product into your brand name. If you are staring out with only one item but have plans to expand your line in the future, putting that one product into your brand name limits your ability to grow. Being named for one item, and selling another, will only confuse potential buyers and make them more likely to turn elsewhere.
Choose a name that is strong, catchy, and respectable. You do not know what the future will hold and you may wish to sell your brand one day. Leave personal names out of your brand unless it makes absolute sense to include it. It really only makes sense to include names if those names ARE the brand as might be the case for a clothing designer, for example.
Once you have decided on a potential name, check to make sure no one else is using it. Do a domain search as well as a search on Google and Amazon. If you do not find any hits, than you have found a name that no one else is using. You are good to go!
From here, you can create our logo and your packaging. Logos can be changed and adapted over time so while it is important, it is less important than finding the right brand name. Unless you have an extensive background in marketing and graphic design, it is probably best to outsource this work. The right logo can draw in your customer base and keep you above your competitor. When you hire someone, all you have to do is explain what you are looking for and they will do the rest. It is the simplest way to get a great looking logo that is consistent across all of your products, sales channels, social media platforms and website. Once you have taken this step, you can customize your packaging, if need be, and begin to tell your brand story.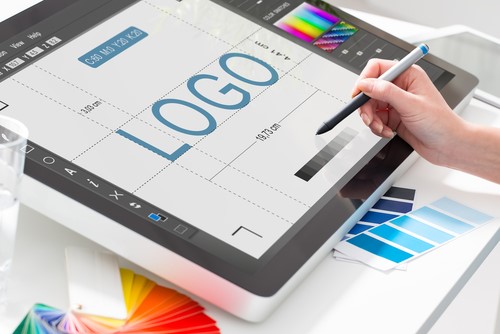 With a solid logo and brand name, you can enroll in Amazon's Brand Registry. You will have to supply Amazon with a bunch of information, like trademark number and brand website but being on the registry offers a host of benefits and protections in return.
Product details often get changed by other sellers and this can impact your product listings. The brand registry prioritizes information from a registered brand above other sellers on the listing, which means you retain control of these details. And to make things even better, registered brands are eligible to create Enhanced Brand Content. This tool allows you to share more information about your product, including more detailed descriptions and additional photos, which gives potential buyers the chance to get a better sense of who and what you are. In fact, conversion rates on product listings that include Enhanced Brand Content can increase by as much as 30%.
Being able to control your own content and provide potential buyers with extra information can help separate you from the rest of the pack.
Once You Have Established Your Brand
Getting your brand established does not mean that your work is done. Now you have to maintain your brand. This includes things like advertising and using your social media channels and blogging on your website to promote your brand voice. The more familiar people become with your brand, the more likely they are to trust you and the more likely they are to buy from you now and in the future.
While maintaining your brand requires lots of work outside of Amazon, it is also important that you keep a close eye on what is going on inside that space as well.
A few times a year, update your listings and hidden keywords. You want things to be fresh and they need to stay relevant in order to convert.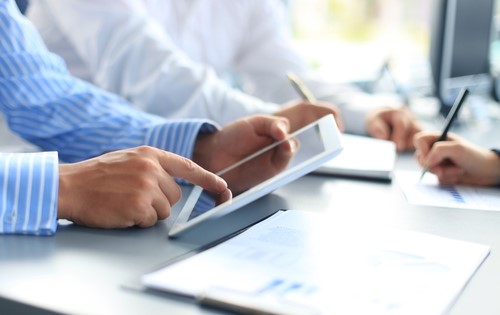 Pay very close attention to your customer feedback, it can help you in two ways. First, Amazon users rely heavily on customer reviews when they are making decisions about which products to buy. If you are piling up negative reviews, it can do serious damage to your brand. You are not able to delete negative reviews but you can address them. If you take the time to respond and try to set things right, people may amend their reviews or leave an additional comment that explains the steps you took to remedy their situation. People want to know that they matter and if you can master this, your brand will gain a reputation for putting the customers' interests first. Second, customer feedback provides you with valuable information about your customer base. By understanding what buyers like and do not like about your products, you can make improvements to your listing. If one feature keeps coming up as a positive and you are not highlighting that in your listing, it is time you start. If there is something people are loving about your product, why wouldn't you include that in your sales pitch? Similarly, if the people are reporting that the product is not what they were expecting, or that does not function as they were expecting, you can clear that up in your listing as well. Listening to what people are saying about your brand will only help you improve it.
Remember…
How you position your brand will play a large role in how it is received and how it performs against your competitors. If you have found a way to manufacture a product at a price that allows you to undercut your competition without blowing your margins, do so. But on the flip side, do not be afraid to charge top price for a strong product. If you have a product line that can support a high price, sell it at a high price. Human psychology leads us to believe that the most expensive product is automatically the best product. Like Russell Brunson says in his book Expert Secrets, "if you can't be the cheapest, be the most expensive." Being the high quality discount brand is great if you can still make your margins but being the high quality, best on the market, top price, must have brand name, is even better.

It might take you a little time to sort out the right price range for your product but do your market research and think carefully about how you want your brand to be perceived and position yourself accordingly.
Branding on Amazon is one of the best ways to stay ahead of the competition. It distinguishes your products from others in the same category and gives customers and opportunity to respond in a positive way. Your brand is what people connect with and it serves as the face of your business. Branding on Amazon can also protect your from being undersold by resellers and it gives you more control over your product listings. Get your branding right and there is no doubt that you can be a success in the Amazon market.
This is a guest post by Andrew Maff, Director of Marketing and Operations for Seller's Choice, a full-service digital marketing agency for e-commerce sellers. Seller's Choice provides uniquely personalized marketing and managed services for digital marketplace sellers, e-commerce merchants, and brand builders worldwide. You can learn more by emailing [email protected] or visiting here.
Feel free to contact Andrew on LinkedIn, Facebook, Twitter or Instagram with any questions.