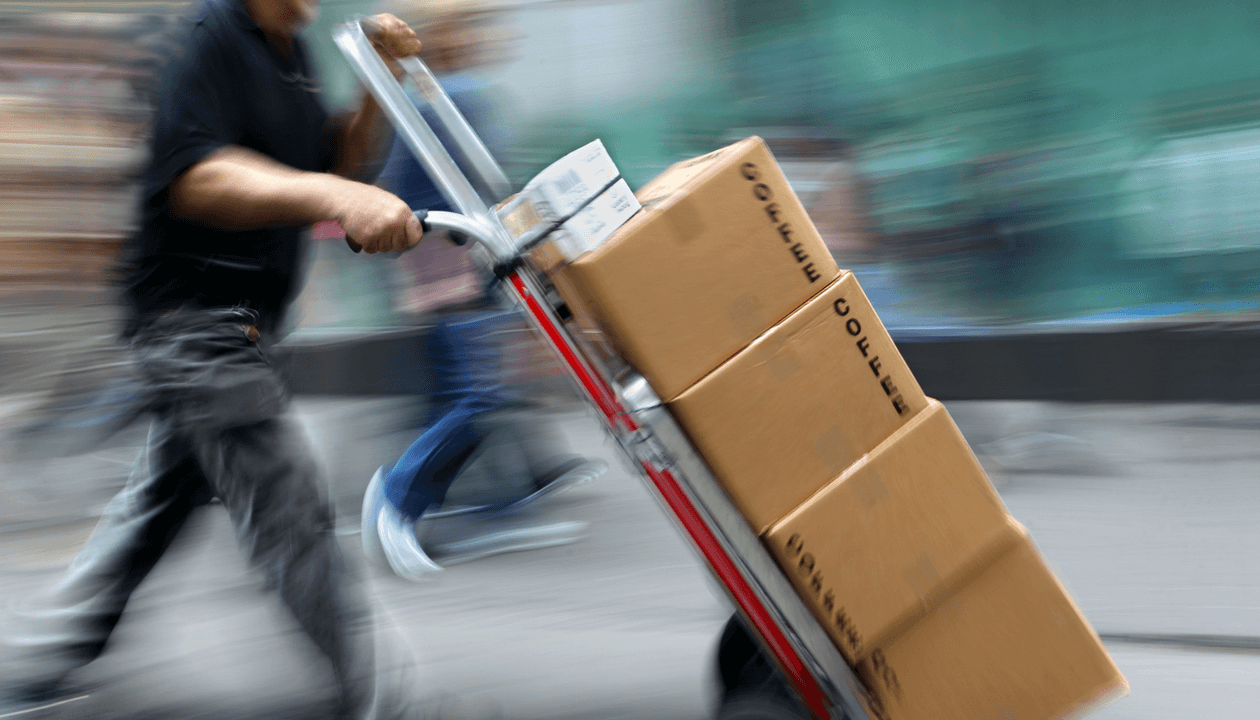 Have you heard of Amazon's newest fulfillment opportunity, FBA Onsite?
This program launched January of 2018 to a small pilot of Amazon sellers. The exact number is unknown, but it's been said that the first trial round was only made available to just 50 sellers.
Amazon is financially incentivized to make this program work, so it's very likely that it will grow larger and larger each year. So what is it?
To learn all about FBA Onsite, keep reading.
What is FBA Onsite?
FBA Onsite allows sellers to fulfill Amazon Prime orders themselves without the high shipping costs of Seller Fulfilled Prime or the high storage fees of traditional FBA.

Here's how it works: Amazon will ship inventory to customers directly from a seller's own warehouse. Once accepted into the program, a seller will actually invite Amazon employees to assess their warehouse and set up an "Amazon node" (an area of the warehouse dedicated to FBA where Amazon employees can come and grab merchandise and ship it to customers). The seller must agree to using Amazon's Warehouse Management Systems (WMS) software on their servers, to help track the inventory.
Why was FBA Onsite created?
Essentially, FBA Onsite allows Amazon to increase the inventory on their platform without increasing their storage space, which is already maxed out. This lower overhead is being shared with FBA Onsite sellers, who can sell on Amazon without paying the typical FBA fees.
Amazon created FBA Onsite to expand its storage capacity beyond its own facilities.
It's also likely that Amazon wanted to get more perishable items, grocery items, and cheap, light items that might not have been economically viable to sell via FBA.
Which sellers are eligible for FBA Onsite?
Currently, FBA Onsite is invite-only. Sellers who have been invited are experienced, successful sellers who own (you guessed it) their own warehouses!
Clearly, this program is not for smaller sellers who store items in their garage and only sell small volumes on Amazon or eBay. This program is intended for larger brands that sell on many ecommerce platforms. The real targets of this program are sellers who might be keeping some of their inventory off of Amazon because of cost and who are only offering Amazon Prime customers part of their full product portfolio. The overall drive is to get more products eligible for Prime.
What is FBA Onsite replacing?
The only other program similar to FBA Onsite is Seller Fulfilled Prime. Just like it sounds, SFP allows sellers the chance to qualify for the all-important Prime label without having to use the FBA fulfillment method, which some sellers shy away from because of the fees.
With SFP, a seller must guarantee 2-day Prime shipping by paying USPS or UPS to deliver the item to a customer (no matter the cost, even on weekends, which is more expensive).
The main problem with SFP is the cost of the shipping. Unless it is a very lightweight item, most sellers have found that the risk of high shipping makes SFP even more expensive than FBA fees.
Shipping costs are also the only possible downside with FBA Onsite. But rather than pay 2-day shipping to USPS or UPS, Amazon sellers will be getting a shipping quote directly from Amazon.
What are the benefits of using FBA Onsite?
The benefits of this new program are what have so many sellers jealous of anyone who's received an invite.
Here's what invited sellers are excited about:
No need to spend time or money prepping inbound shipment to FBA
No need to pay inbound freight for shipments to FBA
No wait times for restocking or replenishing FBA inventory
No storage fees or long term storage fees
Ability to participate in Subscribe & Save and Small & Light
For sellers who do have a warehouse, all they have to do is literally walk some inventory over to the "Amazon node" (the designated area of the warehouse for Amazon inventory), and that's it. The Amazon transportation network will take care of the rest.
For now, FBA returns will be sent back to an FBA facility and then batch shipped back to the seller. Because the sellers' warehouses will be running the WMS software, reimbursement tracking is still possible.
How will sellers who are not using FBA Onsite be affected?
This program is still very new, so it's hard to know how drastically it will affect the Amazon marketplace. It's possible that sellers using FBA Onsite will have an upperhand in terms of profit margins. However, the Amazon marketplace is made up of thousands upon thousands of sellers who are small businesses with no access to their own storage facilities, so it's unlikely that this program will have a large effect on the competitive landscape anytime soon.
If anything, there will be an influx in perishable items and low-cost items, that small business FBA sellers won't compete with anyways.
What are the next steps for sellers invited to try FBA Onsite?
If you are invited to the program, you'll have your own FBA Onsite representative to walk you through the entire process.
Based on what we've heard from other sellers, here's what happens:
Get invited to FBA Onsite
Have a call with your FBA Onsite representative to clarify any questions you have
Send in ASINs to your rep to get shipping quotes from Amazon's transportation network
Based on the shipping quotes, decide if you'd like to proceed
If you decide to use FBA Onsite, Amazon will fly out employees to set up your warehouse fulfillment "node" and install the software
What's the projection for the future of FBA Onsite?
It's hard to know where this program is headed. However, because Amazon is incentivized to make it work, we can only expect that they will adjust the offering and extend the invitation to more sellers in the future.
The one downside for Amazon is that product will get shipped from one warehouse to Prime customers all over the country, so it's possible that they will only offer this to sellers who have warehouses in certain regions.
Only time will tell and we'll keep you posted.
Do you have any more to add about this program? Let us know in the comments below.
Stay strategic on Amazon! Get new blog posts sent to you via email: