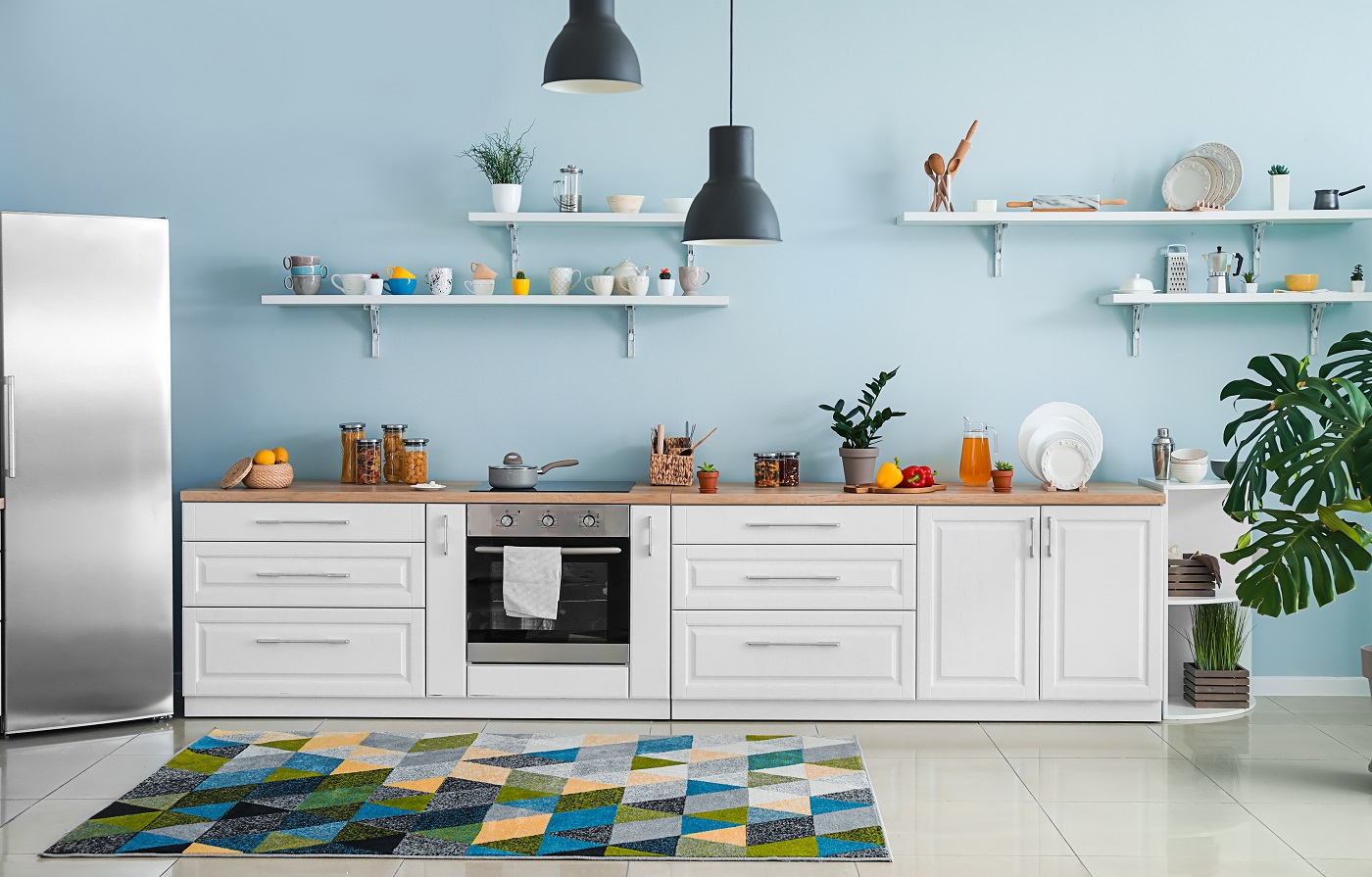 Amazon offers almost every kind of product, which means you have plenty of choices when deciding what category you want to sell in. That being said, some categories are definitely better than others, so you'll need to choose wisely.
One of the most popular ones for sellers is Home & Kitchen. Today we'll be taking a closer look at this category to show you why so many Amazon businesses offer these types of products.
We've also assembled a list of the top 10 products in Home & Kitchen to give you a better idea of the types of items that are currently popular.
Why is Home & Kitchen a Good Category to Sell In?
There are a number of factors that make a category attractive for sellers, and Home & Kitchen features most of them.
Here are a few reasons why you should consider selling these products:
High Demand: Home & Kitchen is consistently one of the highest-selling categories. These are the types of products almost everyone needs so there's always a high demand for them.
It's Not Gated/Restricted: Some categories require approval from Amazon to sell in them, but this one is open to everyone.
Good Prices: Most Amazon sellers agree that the best products to sell are priced between $15 and $50, and this category has plenty of those.
Lots of Simple Products: It's also recommended that you stick to simple products that aren't electronic and don't have a lot of moving parts. Again, there are lots of these types of products to choose from in Home & Kitchen.
Great for Gifts: A number of these items are purchased as gifts, making it even more popular during the holidays.
If you're just starting to sell on Amazon, Home & Kitchen is one of the best categories to choose. You can get a few more tips for getting started by reading this article about how to start an Amazon business.
The 10 Best Home & Kitchen Products
Now that we've discussed all the reasons why you should sell in this category lets go over the top 10 products in Home & Kitchen (*This is based on sales data tracked by AMZScout) :
Scented Candles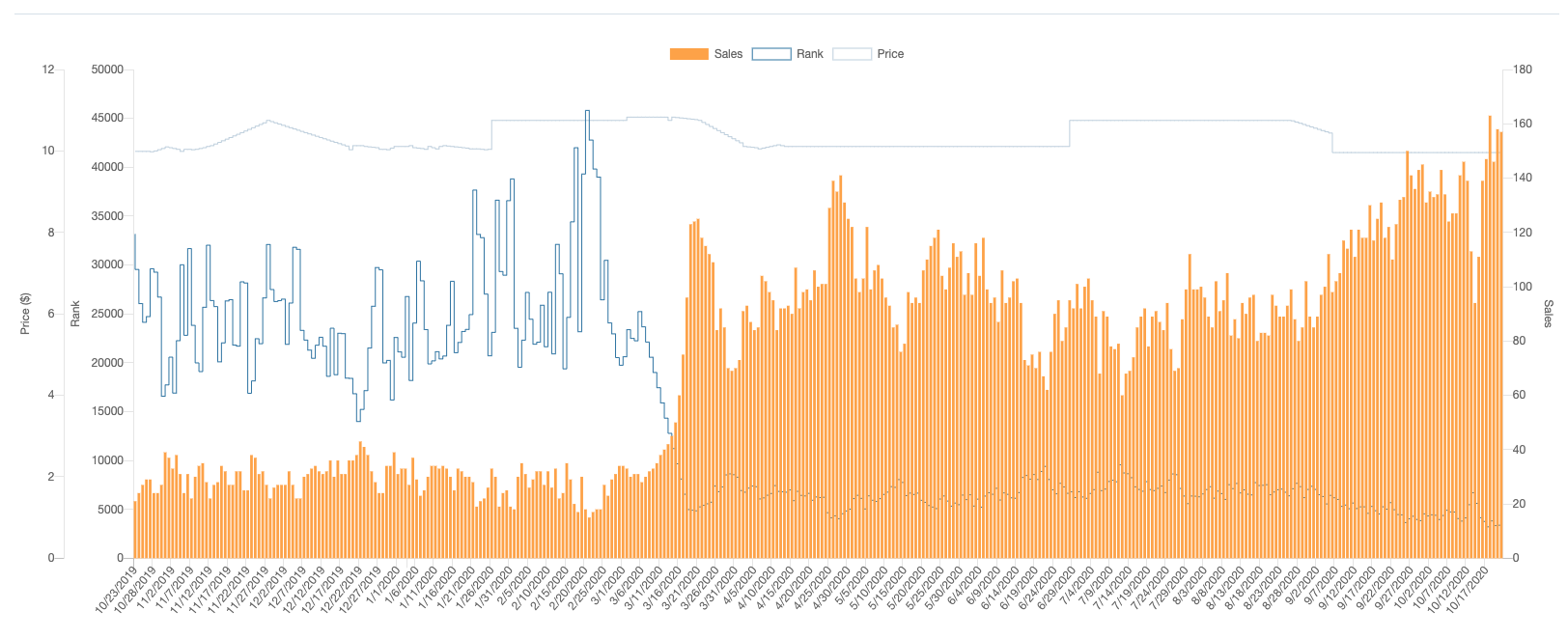 With people spending more time at home due to the pandemic they're putting more effort into making their house comfortable and inviting. Because of this, one of the most popular products has been scented candles. Candles are a great way to set the mood, and a wide variety of scents provide a welcoming aroma that makes staying inside a little more enjoyable.
Reusable Food Bags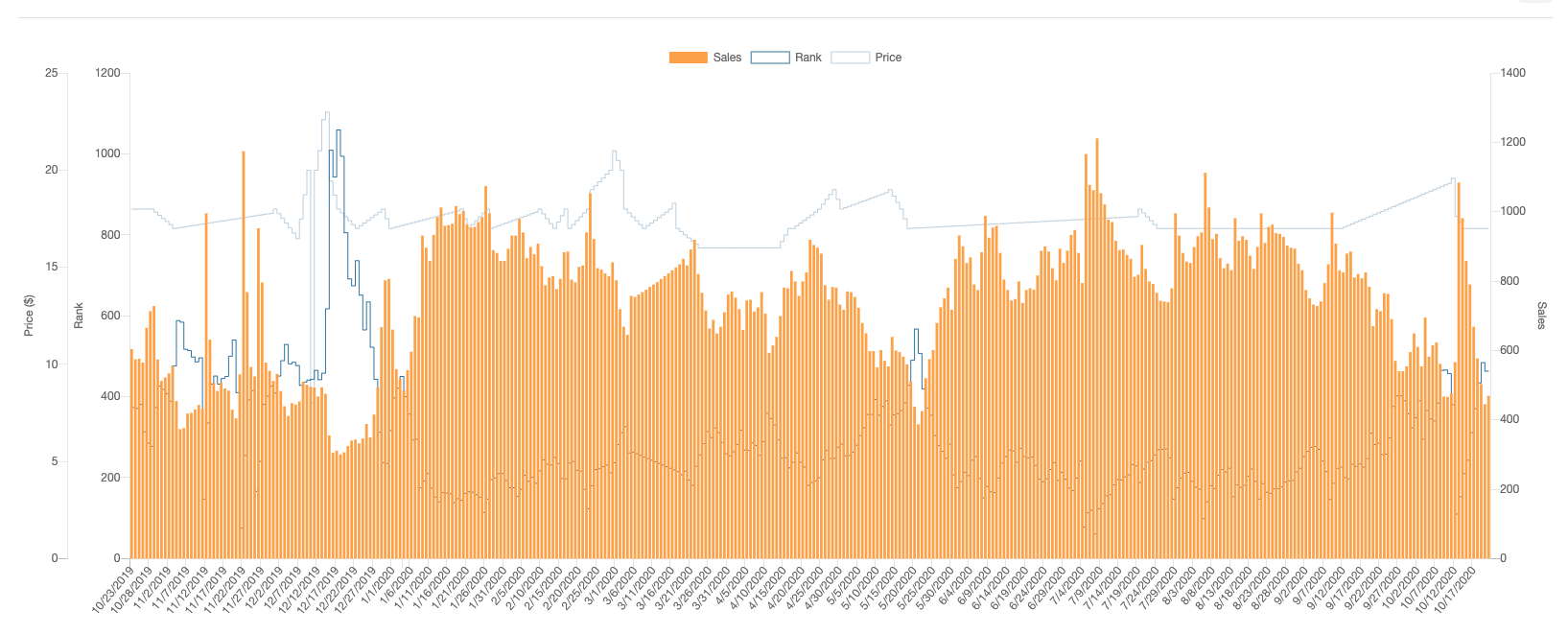 More and more people are moving away from disposable products and want items that are reusable. So it's no surprise that reusable food bags are becoming a trend. Think of these like tupperware, but in the form of a bag. Use them to store leftovers or for packing food with you on the go. After you're done simply wash them and use them again.

DIY Wall Clock

These clocks are becoming extremely popular as people look for new and creative ways to decorate their homes. Each number is hung individually on the wall, with the hands hung in the middle. So in a way you build the clock yourself, which is where the DIY part comes from. Really though, anyone can construct these clocks and they look amazing.
Bedsheet Straps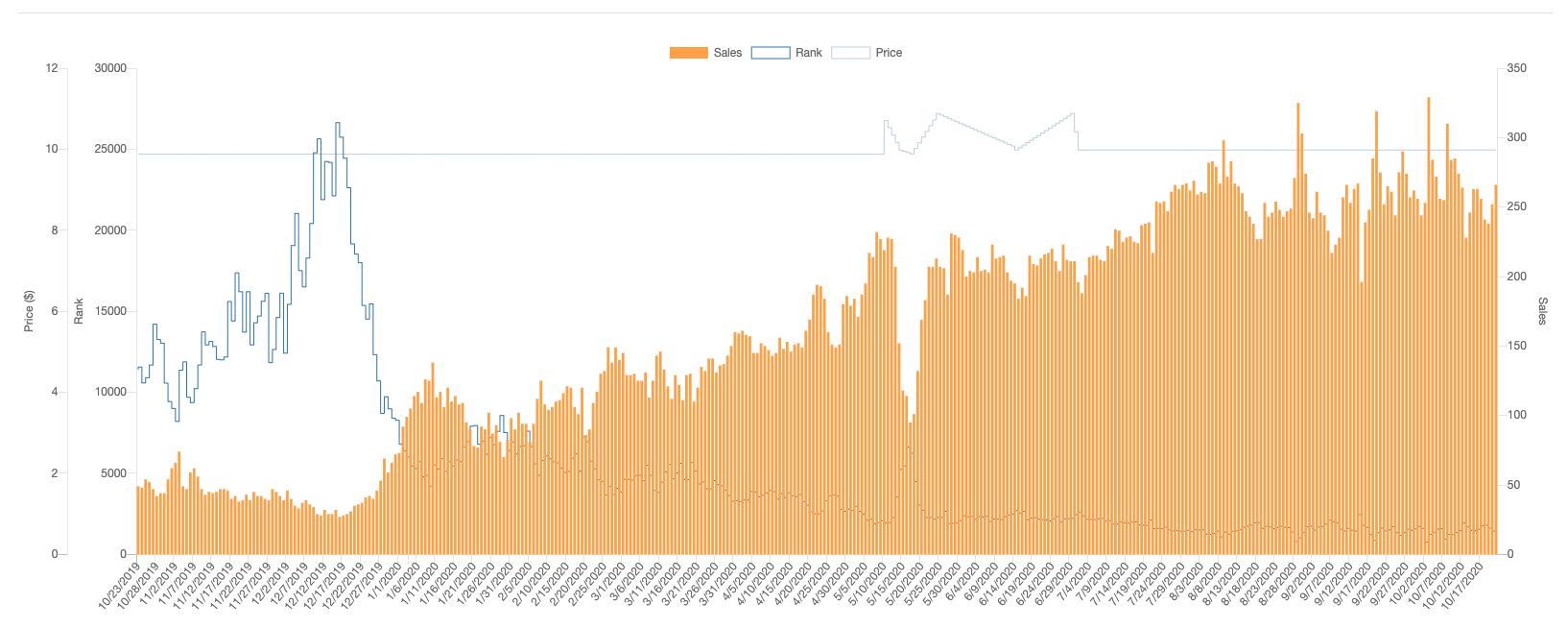 No one likes waking up with their sheets and bed in a mess. These handy straps keep your fitted sheets from being pulled off your mattress. This is the perfect gift for anyone who's a restless sleeper and is always pulling the sheets off their bed. They're also growing in popularity, as you can see from the upward trend in the sales graph.
Automatic Soap Dispenser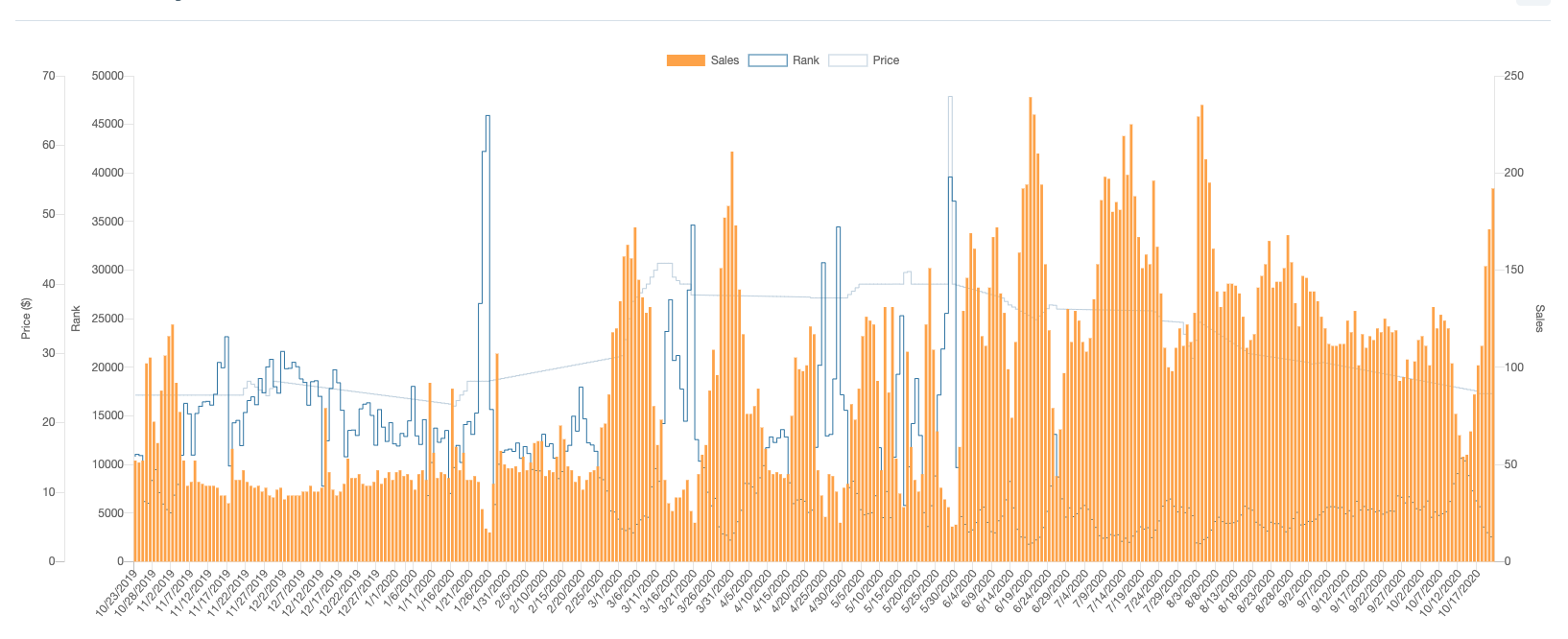 The pandemic has made everyone think more about what they're touching on a daily basis. As a result, touchless and automatic items are seeing an increase in demand. Combine this with the fact that people are washing their hands more and it makes sense that automatic soap dispensers would be a winning product for sellers.
Shower Curtain with Print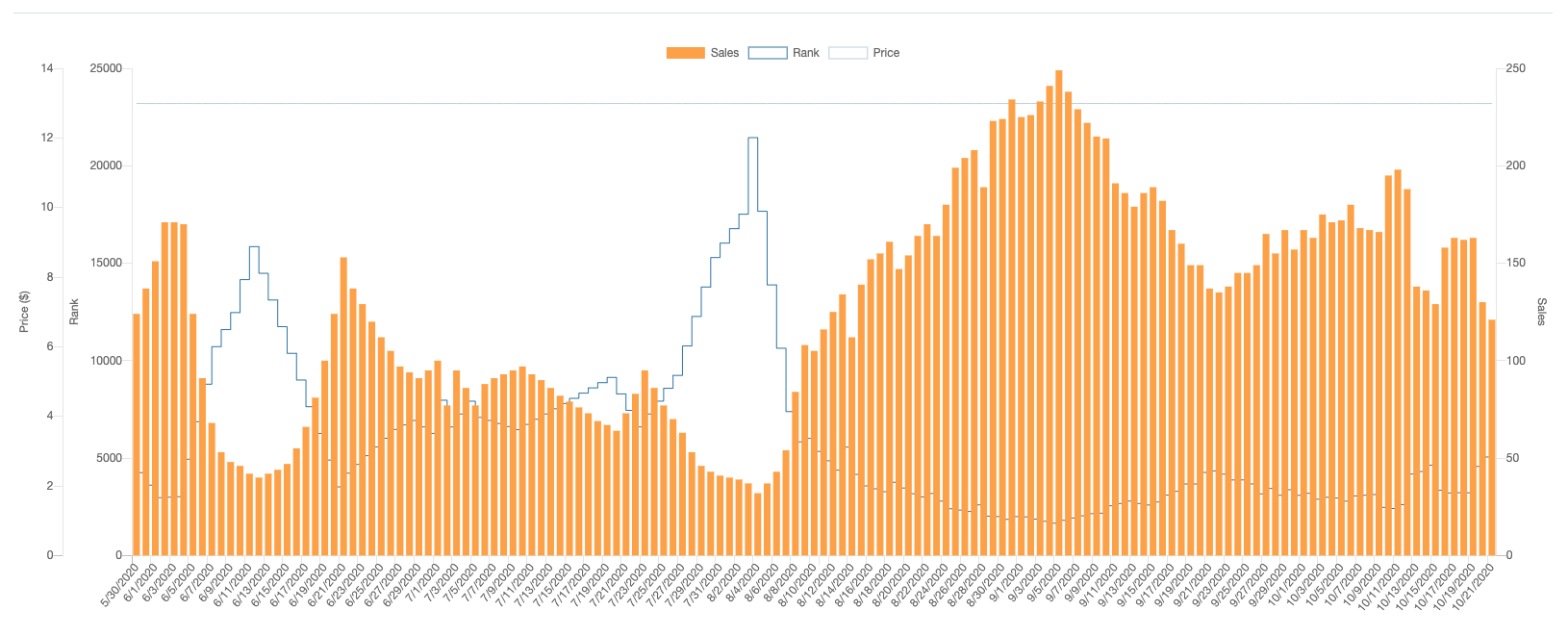 Everyone needs a shower curtain, so you might as well dress it up a bit. These curtains feature gorgeous large prints that really add some colour and flair to your bathroom. With so many options available there's surely a shower curtain for everyone's tastes.
Natural Dried Flowers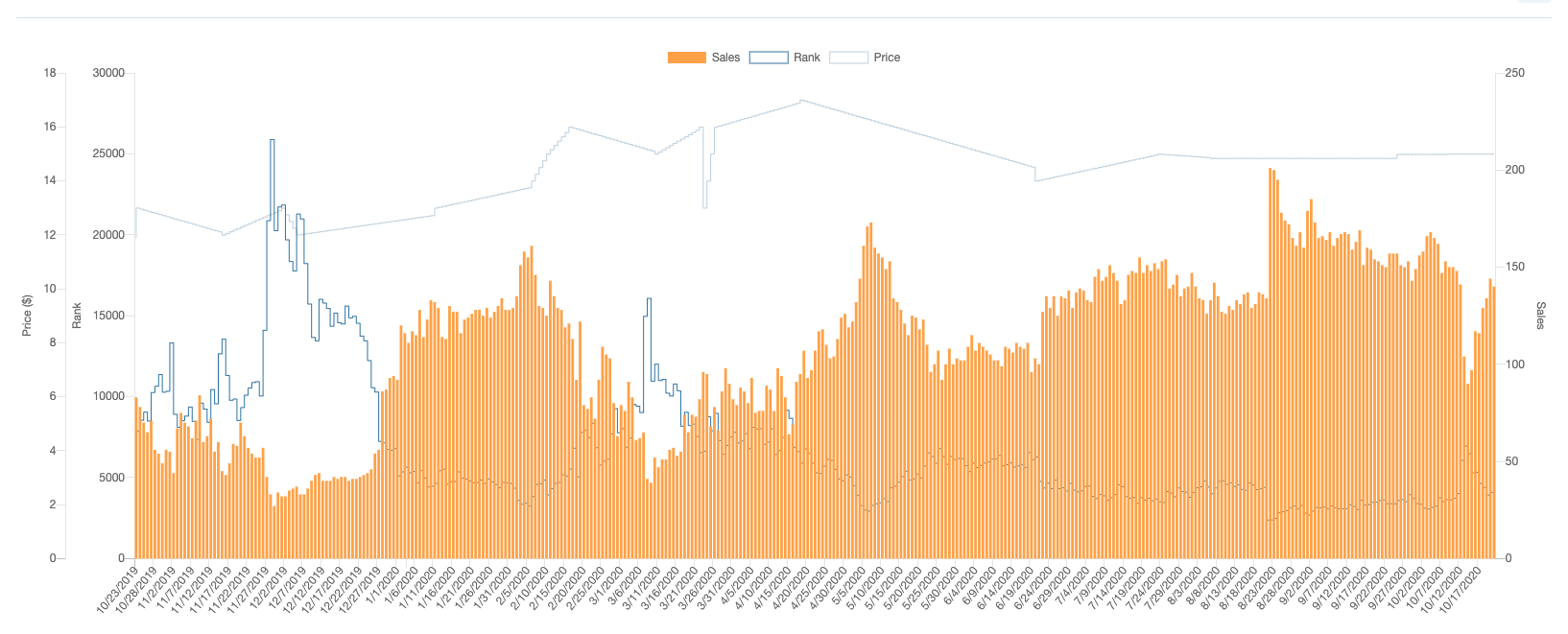 Flowers are lovely, but unfortunately, they're only temporary. Luckily, there's an option for people who want something more permanent. Dried flowers last forever and are an easy way to decorate your living space. Like we mentioned before, more people are paying attention to their home, so items like this are a great choice to sell right now.
Bamboo Charcoal Air Purifying Bags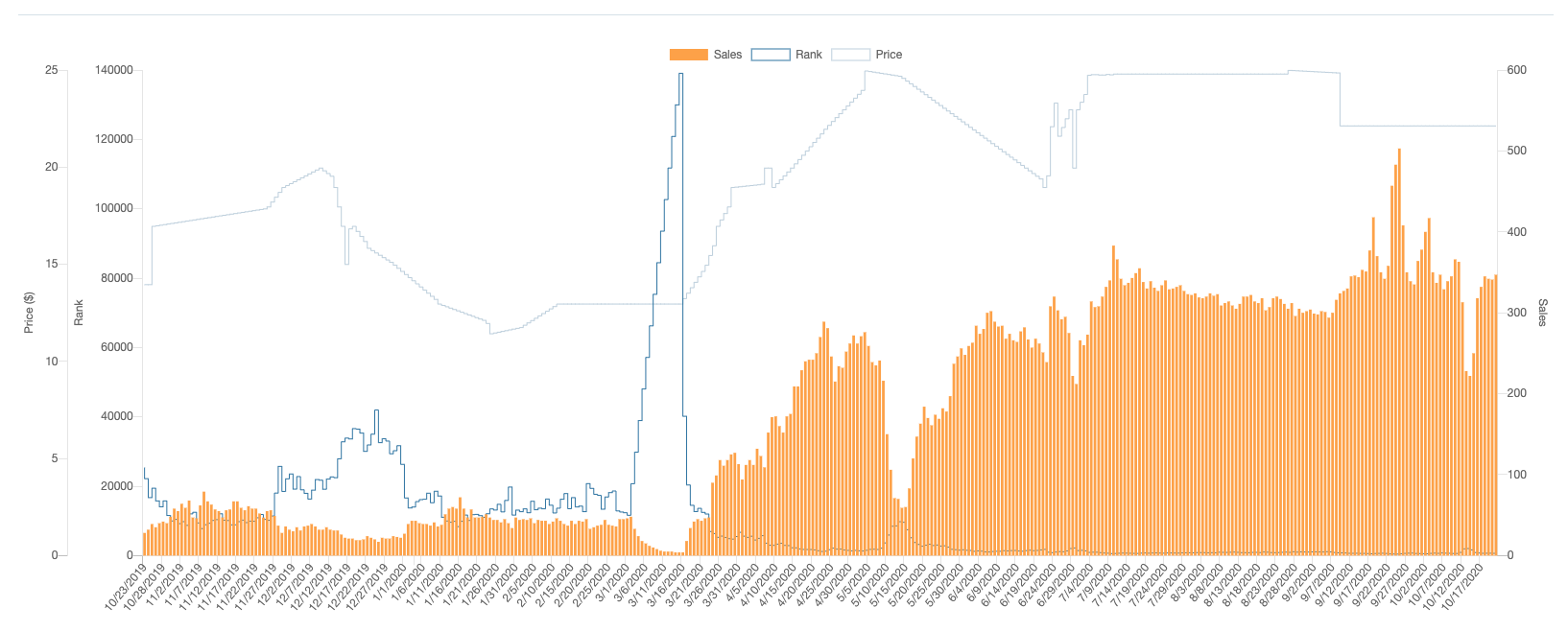 There are a lot of people who are paranoid about what might be in the air right now. Bamboo Charcoal purifying bags are a natural way to remove odours, pollutants, bacteria, and allergens from the air. Plus they're super easy to use. Just place them in any room you want to keep fresh and you're done.
Bedside Storage Organizer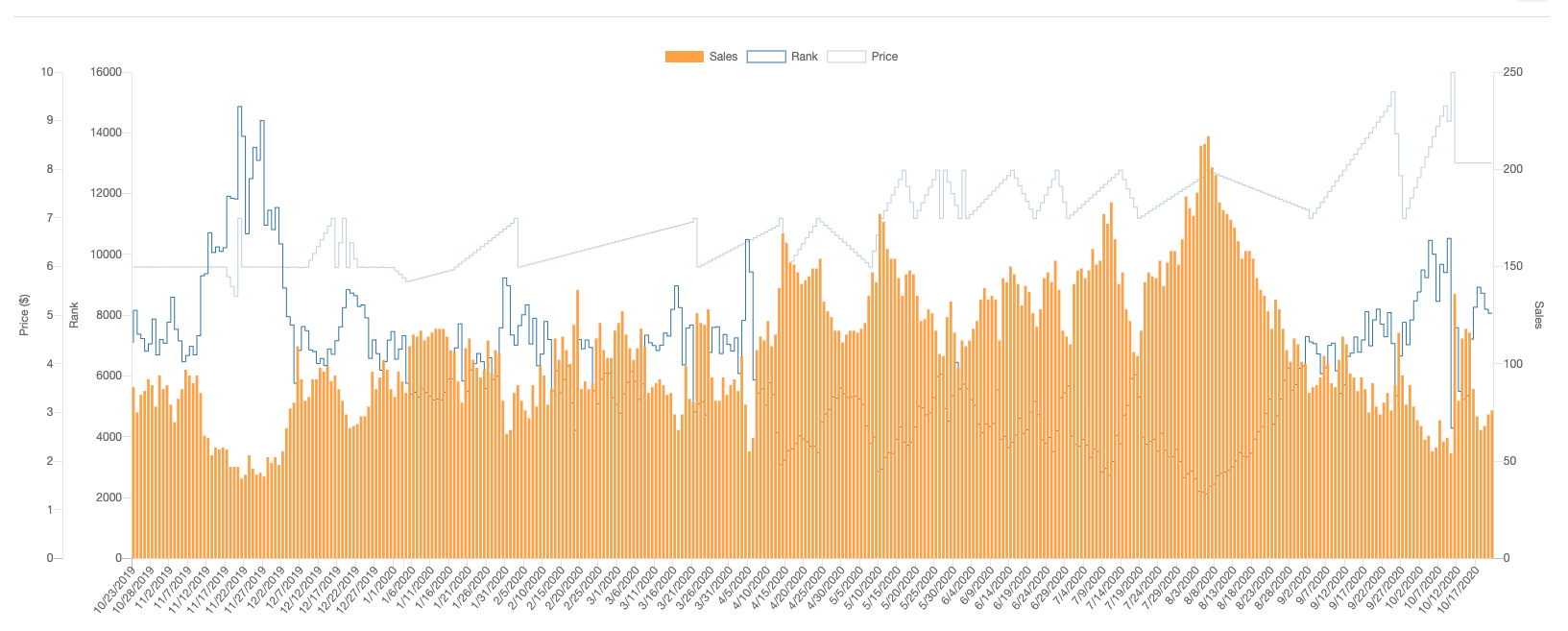 It seems like no matter how big your house is you could always use more storage. This handy product hangs off the side of your bed to provide a place to put notebooks, writing utensils, tablets, books, and more. It's an excellent item for people who like to work in bed.
Wooden Cooking Utensils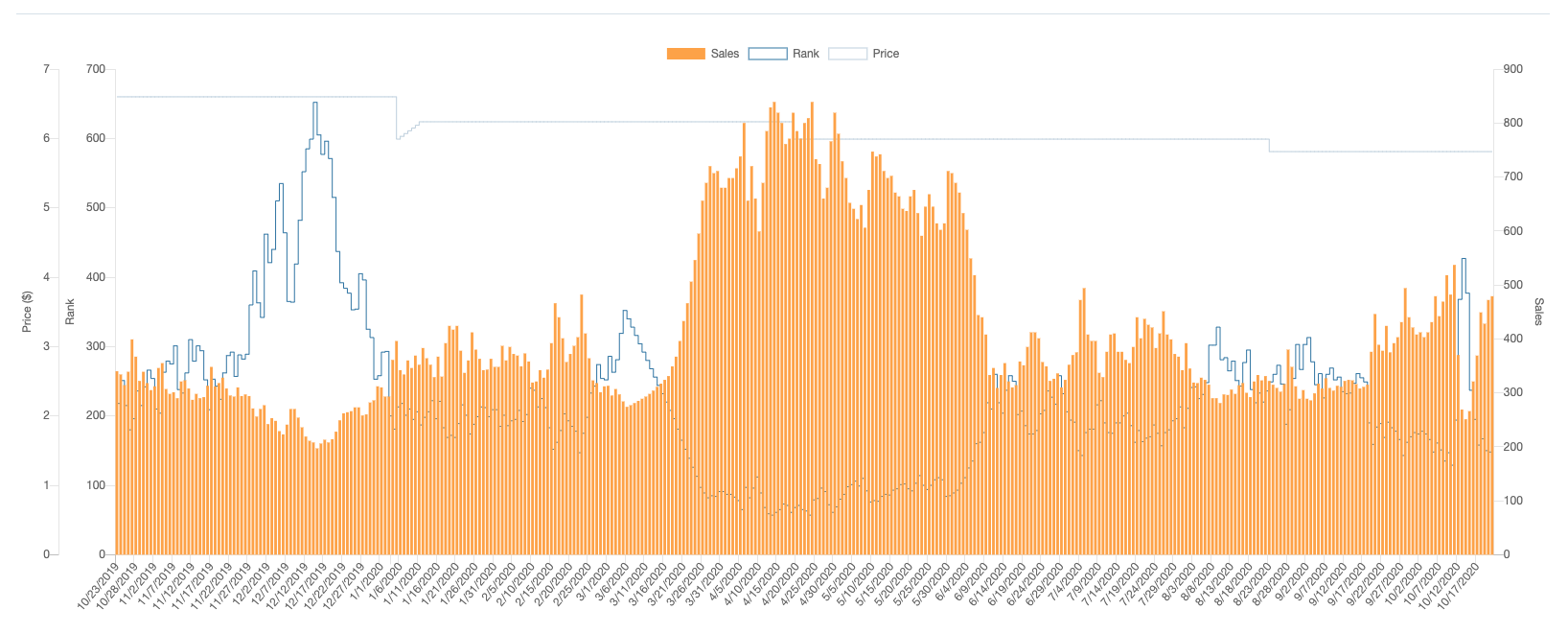 These simple cooking utensils never go out of style. They're more attractive than metal or plastic sets and make great gifts for anyone who loves to cook. For sellers, products like this are great because they're super simple. Because there aren't any complicated components that can malfunction it leads to far fewer returns.
How to Find Profitable Home & Kitchen Items to Sell
If you want to find the best Home & Kitchen products to sell on Amazon you need the right tools. Luckily, there are a few solutions available that make the process easy and will help you quickly identify profitable items.
Here are a couple to consider:
AMZScout Product Database

This search tool is one of the best ways to discover new products. Use 44 different filters, such as category, sales, reviews, and weight to narrow your search and find items that meet your strict criteria.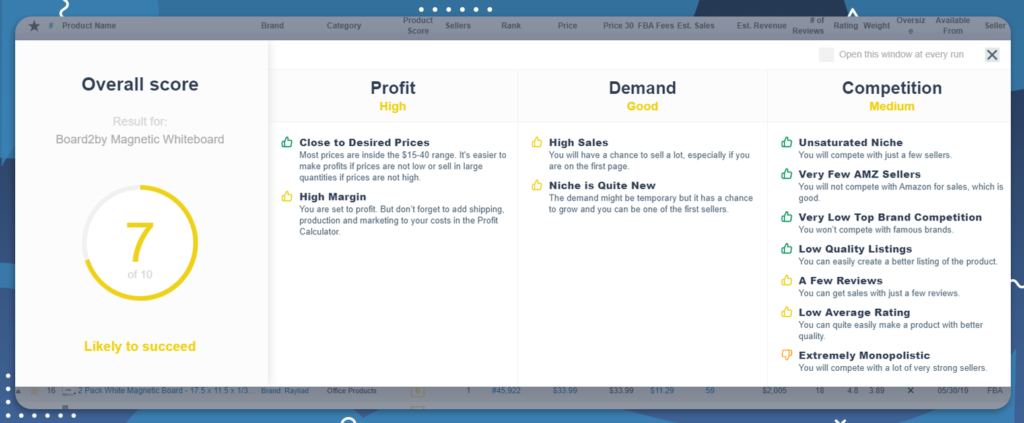 Once you've found some products with the database take a close look at them with the Pro Extension. This tool lets you see a wide range of data, including estimated monthly sales, average price, number of reviews, sales history, and more. It also provides niche and product scores to instantly tell you if an item will be profitable to sell.
Conclusion
Home & Kitchen is an excellent category to build your Amazon business around. With so many products to choose from, and so much demand, there are tons of possibilities. Get some ideas from the items listed above, or use research tools to find your own products, and start selling.
About the author
---
This post was written by AMZScout Amazon Expert Team. AMZScout is one of the top Amazon research tools for online sellers, and has been in the field for more than four years now. We love to share our expertise and identified trends to guide sellers to success.