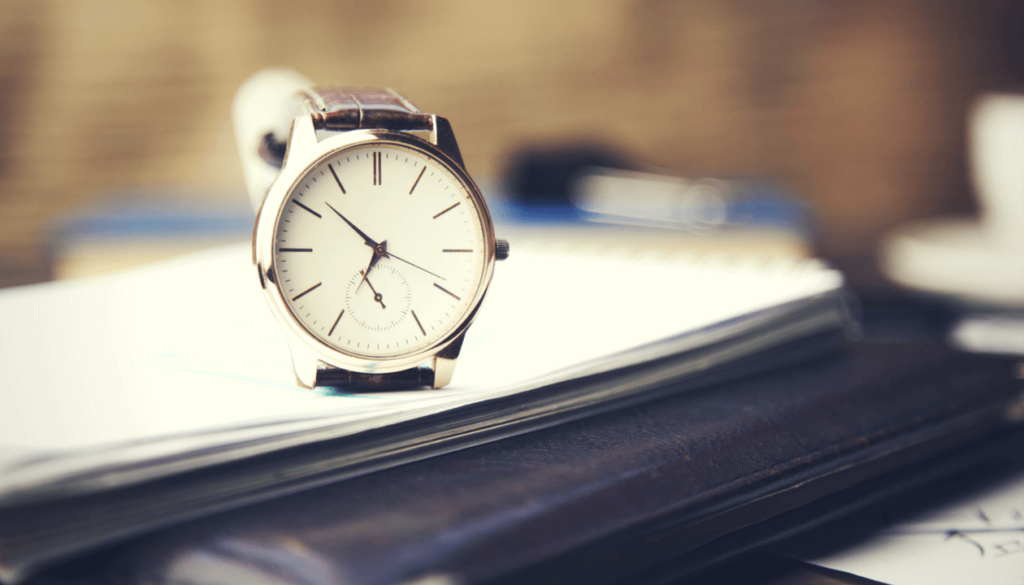 The success of your Amazon business is all up to you. There are only 24 hours in the day, so using those available hours wisely is absolutely essential.
For entrepreneurs, productivity comes down to having the right mindset, software tools, and support systems.
Amazon sellers are no different.
You need to automate what you can, outsource what you can, and be strategic in how you spend your time. Here are our top productivity insights designed to help Amazon sellers manage their businesses more efficiently.
1. Use project management software
Project management software is only for large teams, right? Wrong!

Task management programs can be hugely beneficial for small teams, even teams of one. Everyone knows how to write a to-do a list, or put certain tasks on their calendars, but the problem is sorting those items, prioritizing them, remembering them, and of course, actually doing them.
You may have gotten in the habit of taking notes in multiple places. Maybe your product research or your FBA research is very disorganized.
The point of project management software is to try and get your brain all in one place. Popular options are Trello, Basecamp, and Asana. All of these allow you to have larger categories such as "Establish new brand" or "New product research" and then to drill down by creating smaller tasks. These also send out email reminders to keep you on track.
From a visual standpoint, Asana is the most user-friendly and easiest to use. You can get an overview of what you need to accomplish, and when the time comes to bring others onto your team, you can use it to assign tasks as well. Plus, the free version comes with everyone a solopreneur needs.
2. Invest in an assistant
There will come a time when having a larger team is necessary to grow your business. Every seller will have a different opinion about which tasks should be outsourced, because every seller has different strengths and weaknesses and different aspects of FBA that they do or do not enjoy.
The most important thing is that you begin to identify which tasks don't actually have to be accomplished by you. One of the first things you can get assistance with is customer service. Responding when issues arrive, giving away freebies like ebooks or coupons, and requesting customer feedback are all time-consuming tasks that can easily be handled by an assistant.
You'll have to make an initial investment of time—the time it takes to train the person in what you want them to do. After that training period, you can save hours each week to devote to your business growth goals.
3. Create your own version of the Pomodoro Technique
You've heard of the Pomodoro Technique, right?
It's the productivity practice wherein you follow up 25-minute work sessions with 5-minute breaks. Basically, you set a timer for 25 minutes, work on one task, and then when the timer goes off, you set it for 5 minutes and take a break.
You can decide ahead of time what that break will be. Maybe stretch, walk around the room…anything to turn your brain off and refresh.
But if 25 minutes doesn't feel long enough to really achieve anything, this technique can still work for you. Simply discover your own "perfect Pomodoro." Perhaps it's 45 minutes and a 12 minute break. You'll have to experiment to find what works. When you get it right you should:
Work faster because you know the clock is ticking
Work in a more relaxed state because you know an enjoyable break is on the way
Be better at prioritizing because you're choosing which task to work on in each session
Be more productive because you aren't multi-tasking
4. Track FBA reimbursements with little to no effort
There are some tools for FBA sellers that save so much time, they're a no-brainer. Our FBA reimbursement solution is one of these. Here's how it works in four steps:
You sign up to have your FBA account audited for errors
Our software reviews your account
We manually review any detected issues and submit only quality claims
You receive automatic updates and reimbursements
Depending on the amount of sales volume you experience in your FBA business, you can spend hours a week checking for errors with inventory and returns and still miss reimbursements, meaning you lose money and have skewed profit margins. With our system, you protect yourself from losses while saving time.
5. Set up your business to be location-independent
The beauty of FBA is not having to warehouse your own products and not having to hire employees to grow. You can operate a massively successful business that is agile and lean.
Digitizing your business processes as much as possible can help with productivity in a few key ways. First of all, you can more easily share information, documents, and processes with any new assistants. Secondly, you can take advantage of the freedom to operate your business from anywhere and be able to travel or spend more time with family. Third, you can copy projects and processes from one product or line to another.
For example, let's say you've identified a list of every single thing you need to do when adding a new product, from research to sourcing to launching, and you've made a task for each item in Asana under a single project called "New Product." You can simply copy that project and give it a new name and new deadlines, meaning you've saved tons of time planning the process.
And this is all happening online. If you had this list on a home computer (or on a piece of paper), you would need to be at home to review it and make use of it.
If you operate your business in the cloud as much as possible by using systems like Google Drive or OneDrive in addition to a project management software, you can set yourself up for greater productivity in the future, either by working from anywhere or easily sharing things with people on your team.
6. Take the headache out of product research
Researching products is a complex skill that takes time and know-how to master. Sellers who don't do enough product research might make a big mistake and have to liquidate their items. This isn't the end of the world, and it will be definitely be a learning experience, but it's still something you want to avoid.
The more you research a product, the more secure you can feel in your decision to sell it.
CamelCamelCamel is a popular tool that can give you the price history for any product, so you're not just basing any decisions off the price you see currently listed online. But while that tool is an excellent resource, it doesn't necessarily save you time.
There's a tool that can really maximize your productivity during product research, and that's Jungle Scout, which allows you to set criteria for products you're interested in, identify niche markets, and track multiple products over time to help with decision making. The product pulls data from multiple sources which you would otherwise have to locate and sort manually.
7. Factor in response time
This happens often: you set out to accomplish something and get sideswiped by emails and incoming messages. You respond to customers, business partners, and others, and you ultimately don't accomplish what you wanted to, or you start your task hours later than intended.
This can make you feel incredibly unproductive.
But communication time should be a given!
Rather than get downtrodden by the inevitable, choose when (exactly) you will handle necessary communications. Batch customer service responses in 2-3 chunks per day, and don't check messages in between designated times. When you plan for responses (including reaching out after negative feedback), you're being realistic about what it takes to run an FBA business and making yourself feel more productive by giving due importance to these tasks.
Staying on top of your FBA business requires self discipline, the right systems and programs, and knowing when it's time to get outside help. Our reimbursement tracking tool is a surefire way to get money back from Amazon and save time. You can learn more here.
Stay strategic on Amazon! Get new blog posts sent to you via email: