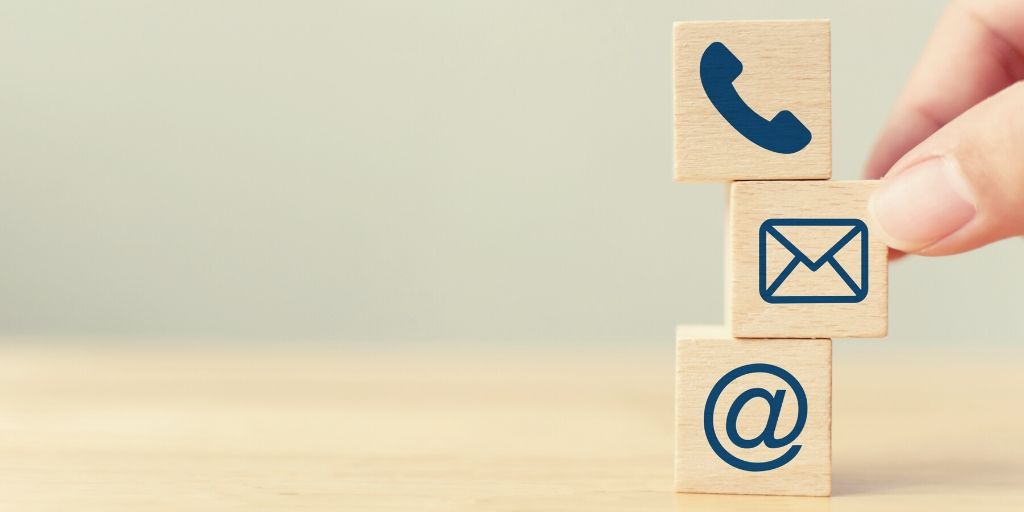 While it would be easy to leave customer service completely in the hands of Amazon, creating an outstanding experience for your customers and a memory of your brand does require a little more effort.
But sadly, you can't scale if you spend all your time dealing with emails. So, who can you rely on to handle customer service as an Amazon seller?
Outsourcing support may sound scary, especially when you hear horror stories about terrible customer service from Amazon. However, you can reap the benefits of an affordable Amazon customer service when you set it up correctly.
1. Know what you don't need to outsource
Knowing what you don't need to outsource is key to saving money as an Amazon seller. When you enroll in the FBA program, you enjoy services like:
Shipping and logistics for Amazon orders

Management of returns

Customer service management

Storage space for your products

Fulfillment of orders from other channels
2. Consider which customer service tasks you need help with
While Amazon FBA provides customer service management, there's a ton of activities sellers have to manage. 
Here's a list of tasks you're responsible for when using Amazon FBA:
Product sourcing

Choosing which products to sell

Sending in FBA inventory

Tracking shipments

Checking units received

Keeping your inventory of stocks

Marketing and advertising your products

Taking high-quality product and lifestyle images of your product

Writing product descriptions
Regarding customer support tasks, there's a misconception that Amazon provides world-class customer support for FBA sellers. But in reality, we know this isn't true. 
Here are customer support tasks to outsource:
Answering questions as soon as they arrive

Commenting on positive and negative reviews

Matching orders to reviews

Replying positive and negative customer feedback

Locating past orders for a customer

Confirming and cancelling FMB orders

Refunding defective orders

Answering emails and live support
A few questions to guide you while you prepare to find customer service reps:
What is my budget?

How many hours per week do I need outsourced customer support?

Will I hire a local or foreign VA?

Do I require someone in my time zone?

Is it easy to scale up or down with my business growth?

Do I require backup services in case of an emergency or illness?
3. Find a customer service VA from a reputable place
Once you've determined what you want a VA to do, the next step is to hire trained Amazon customer service personnel.
This is a delicate task because Amazon has stringent customer service policies.  It takes time to train someone who doesn't have any experience. Hire a VA that requires minimal training and has experience working in Amazon customer service.
Find a virtual assistant who is patient, easy-going, has a pleasant personality, and positive attitude. Recruitment platforms include Freeup, TopTal and Upwork are great resources to find Amazon-specific VAs. Alternatively, consider Amazon offshore customer service platforms like onlinejobs.ph.
Create a job posting listing your specific requirements for a VA. Ask applicants to answer a few questions in their application. You can filter applicants who didn't take time to read the post thoroughly.
Schedule a skype or zoom interview with successful applicants. Test their video connection, access their ability to speak English and get a feel for their personality.
A few questions to ask during the interview include:
Do you have experience working with Amazon customer service?

What's your preferred work schedule or how many hours a week can you work?

Are you currently offering similar services to other Amazon sellers?

Do you have experience with my products?

What's your rate per hour?

Which CRM tools do you have experience with?

Do you have testimonials from past clients I could read?
4. Document your training guidelines
You don't want to repeat the same training each time you hire a new virtual assistant. Documenting your training guidelines ensures onboarding is more efficient. 
Even an experienced VA needs the training to understand your product, the type of problems your customers face, and how to provide excellent support.
Create a standard operating procedure you can share with new hires to help them learn your requirements before starting the job.
There are tons of VA training courses online you can buy. Complete the course, make adjustments to fit your specific needs and use it as a foundation for your training. Add video, screenshots and other media to supplement the training.
5. Train your VA in one issue at a time
Done right, onboarding helps a new hire get accustomed to the new work environment and build healthy ties with your team. This is the stage to tell if a new hire is a good fit or not.
It's easy for your VAs to feel overwhelmed if you rush the training and onboarding process. Instead, tackle one topic each day. Topics include teaching them about your company's mission, your products, your goals, platforms and tools you use and how to provide positive customer experiences.
Invite experienced agents to join new agents on co-working sessions. After observation, the new agent completes a similar task under the supervision of the experienced customer service personnel. Nothing beats learning on the job from someone who's done it before.
6. Consider more ways your VA can help with customer communication
More than just answering the phone or replying to live chat messages, there are several ways a virtual assistant can help Amazon sellers improve customer communication.
Collect Feedback
A high feedback score on Amazon increases your authority and makes you more trustworthy to customers. Two options to collect feedback include requesting feedback on your packaging slip and contacting the buyer with a feedback request.
Customer service personnel could aggregate feedback from packaging slips and send out email requests after a sale. Rather than using the default Amazon texts, here are 4 templates for requesting feedback on Amazon.
Also, customer service professionals are part of your content creation team. They provide insights into frequently asked questions for tailoring newsletters and messaging to specific segments of your audience.
Commenting on Reviews
Customer service staff should thank customers who leave positive reviews. In the review reply, they could include a link or URL to another product to drive traffic to your other product listing.
The same applies to a negative review. A trained customer service rep can compose an honest and professional comment to address the negative review.
Prospects shopping for a product are more willing to do business with you when they see that you respond to negative reviews as well as positive reviews.
There are limited working hours in a day. Outsourcing Amazon customer services frees up more time, resources and skills you wouldn't have if you do everything yourself. Hopefully, these tips will help you hire the right customer service reps and provide positive experiences for your customers.