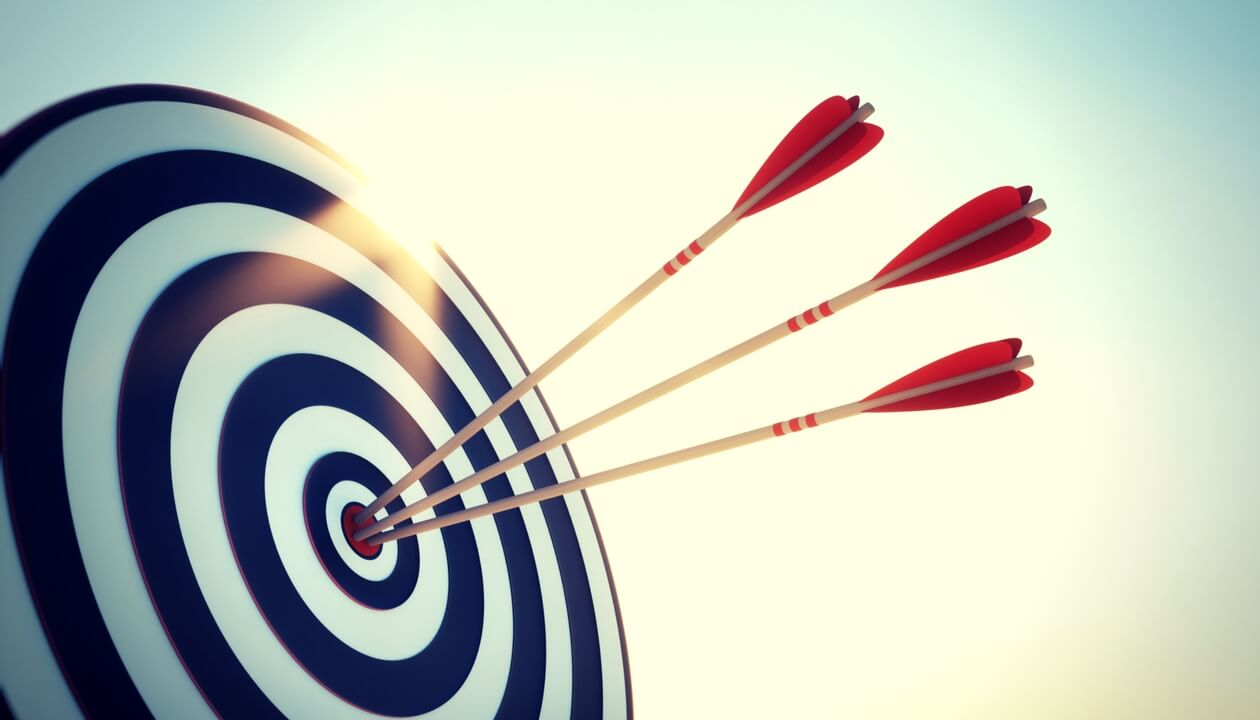 Well-managed Amazon PPC ads can create a huge source of revenue for sellers.
PPC is an incredible opportunity for seeking out new customers, and the best thing about it is you don't pay for it until your ad gets clicked.
But just because someone has clicked your Amazon ad, doesn't mean they will purchase your product. To make every single click pay off (generate revenue), it's critical to advertise to the right people.
The best way to pre-qualify your traffic is with targeted keywords, but that's only the beginning.
While Amazon PPC is fundamentally similar to AdWords and other search engine display ads, there are a few key differences. The good news is that the Amazon PPC platform is far simpler than any other search engine offering, so it can be easier to get up and running with no experience. However, fewer settings means less control. And while it's tempting to automate the entire process, PPC success comes from a mixture of manual manipulation and strategic automation.
Understand the fundamentals of Amazon PPC
Before you get started with Amazon PPC, there are a few key definitions to be aware of:
Campaign. This is the highest hierarchy level for PPC ads. The overall budget can only be set at the campaign level. Most Amazon sellers create a campaign for each product category.

Ad group. Ad groups come inside of campaigns, and they contain the product you're advertising for and its associated keywords.
ASIN. Instead of displaying written ad copy, your ad will show the title, picture, and rating pulled from your Amazon Standard Identification Number (ASIN), or from your GCID for brand registered products.
CPC. Cost per click is just like it sounds–how much you're actually paying for each click.
Keyword. While they're still commonly referred to as keywords for advertising purposes, it's imperative to actually use keyphrases (longtail keyphrases specifically) so that you're spending more precisely.
ACoS. Advertising Cost of Sales is a critical metric for Amazon PPC and it's calculated by the total ad spend divided by the total sales. You can view this metric at the campaign level, ad group level, and keyword level.
When you have a grasp of the above, you're one step closer to setting up high-converting ads.

Start off with an optimized product page
You absolutely cannot (should not) start advertising with PPC if you don't have a fully optimized Amazon product page.
If your product page isn't converting well, you might not be taking all the necessary steps like:
Showcasing high quality product pictures
Including SEO keyphrases in your title
Writing clear and compelling bullet points and descriptions
Without a great product page for customers to land on, your PPC efforts will simply be a waste of money. Remember that customers who click on your page might review the competition too, so your page needs to be memorable in case they compare other products.
Be sure to have at least a few reviews and an overall favorable product rating before starting with PPC.
Setup your campaigns: structure your ads and choose the max bids
The Campaign Manager is right inside of the Amazon Seller Central.
Start off by creating a hierarchy of ads and ad groups within campaigns. Think of the overall purpose of the campaign, because the campaign level is where you set budgets and ad schedules.
If you will be advertising a coherent group of products, give that group a name for your campaign. Or if you're advertising a specific promotion or deal for a special holiday, then you can name the campaign with the name of your promotion.
Within the campaign, you can create ad groups. If you have closely related products who will pull in customers using the same keywords, then you can put multiple products in the same ad group. Many sellers will want a separate ad group for each product.
Choose a daily budget that you are comfortable with and a default bid for all keywords.
While Amazon suggests some keywords for you to add, it's advisable to do some research in Google Keyword Planner too.
The max bid on each keyword helps to determine the position of your ad on the page. The more you pay, the more prominent your ad will be, but highest isn't always best. Focus on finding the sweet spot between CPC and ad position.
Collect critical data and add negative keywords
Now that your campaigns are up and running, it's time to start optimizing them.
One key step in the process is to wait. Yes, wait!
In the beginning, set your keywords to "broad match" so that Amazon can pair your ad with similar searches that don't exactly match your keyword.
Will you pay for irrelevant keyword clicks? Yes. But it's absolutely worth it, because you'll also be able to look at what keywords Amazon paired you with and will find fantastic longtail keyphrases that you never would have thought of.
Even though you need to wait for the data that will inform future PPC decisions, you don't have to do nothing. Many PPC specialists advise that you sit back and wait for a couple weeks or more, but if you know that irrelevant keywords are blowing your budget, then you should add them as negative keywords–meaning that will your match type is still broad, but that exact keyword will no longer cost you money.
If you're having a hard time waiting, remember this: sales can take up to 48 hours to show up in the Seller Central's Campaign Manager dashboard. Plus, if a customer clicks on your ad and makes a purchase up to a week later, then that ad is credited for the conversion.
Refine your keywords and bids
Here's where that critical ACoS metric comes in. Dividing your total ad spend by ad-generated revenue is an incredibly easy math problem (and one that Amazon does for you inside of the Campaign Manager), but it won't tell you how advertising affects your bottom line.
You need to know what ACoS percentage is equivalent to breaking even so that the cost to acquire that customer isn't more than they are worth.
Here's how:
Net margin ÷ retail price x 100
Let's say your net margin is $13 and your retail price is $30.
$13 ÷ $30 x 100
That gives an ACoS of approximately 43%, meaning that any keyword with a higher ACoS for your product is no longer profitable.
Keep in mind that more sales leads to more reviews (which leads to higher organic conversions), so don't hastily remove keywords unless they are completely blowing your budget and there are better performing and cheaper ones at hand.
You can also experiment with lowering your max CPC bid, and see if keeping that keyword at a lower page position is worthwhile.
Reconsider your campaign hierarchy
While structuring campaigns by product or promotion is the most logical thing to do in the early stages of PPC advertising, you should consider a new campaign hierarchy once you've got more interesting data (say a month in).
Remember how you set your keyphrases to "broad match" to collect data from Amazon about what customers are really searching for?
Well, that's great and you do want to advertise for those unique variations, but you likely still want most of your budget to go into the original, fully relevant keyword you typed into your Campaign Manager in the first place.
That means it's time to restructure your campaign. Place "broad match" keyphrases in one campaign and "exact match" phrases in another, and simply spend more on the "exact matches."
This means you can spend the majority of your budget on the keyphrases that are proven to work and less on the experimental keyphrases.
Ultimately, Amazon PPC requires continual testing and modification over time. In combination with SEO best practices, PPC is an important selling strategy.
What are your Amazon PPC tips? Tell us in the comments below!
Sign up here for Refunds Manager's FBA reimbursement tracking service. Get notified of new blog posts by signing up below: