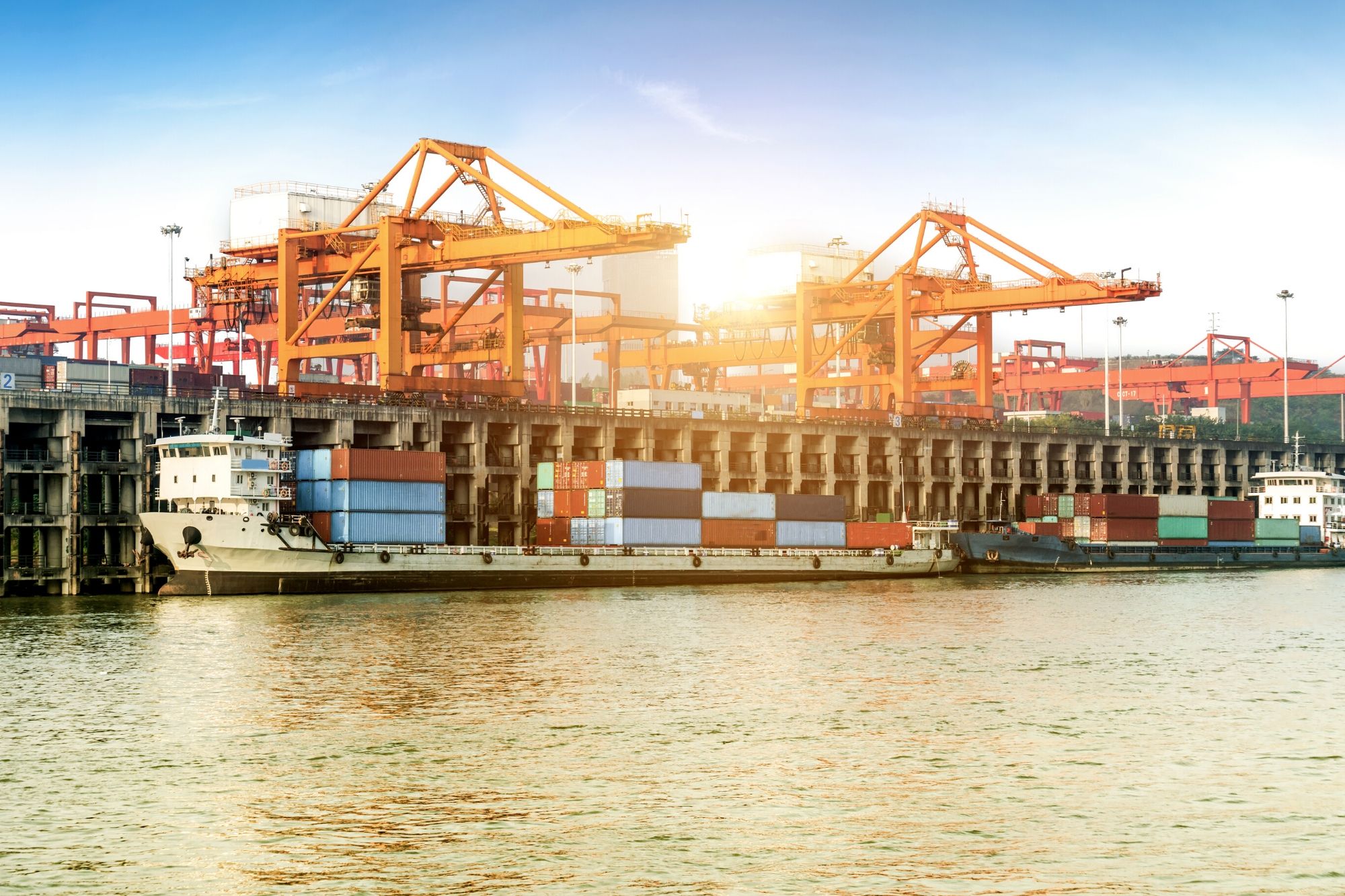 If you're going to start shipping products from China to the US by sea, you might have noticed just how complex it is: dealing with customs, coordinating schedules, handling shipments from the manufacturer to the Chinese port and then the Chinese port to the US port, and then to the Amazon warehouse.
A freight forwarder who's experienced in getting products to Amazon FBA can help you organize all of this. 
What is a freight forwarder?
A freight forwarder is a person or company who handles the transportation of products from one location to another. They work as an intermediary between the company who owns the inventory and the shippers, so that the entrepreneur or business executive doesn't have to handle the complex negotiations and documentation required, especially internationally. 
What does a freight forwarder do?
Ultimately, a freight forwarder makes it possible for companies to import or export products without as much hassle, and of course they charge a fee for their work.  Freight forwarders provide their clients with several services. 
Customs clearance

All documentation and paperwork required for exporting and importing

Storing shipments while they wait to be picked up by the next shipper (for example, storing something after it arrives at port, before Fedex takes it to the Amazon warehouse)

Packing inventory if needed

Purchasing any needed insurance
They may also provide additional services that ecommerce companies need. 
When do you need a freight forwarder for Amazon FBA?
Not every Amazon FBA seller needs a freight forwarder. If you're a new seller, you're likely ordering a small amount of inventory each time, maybe 200 – 600 units. It is better for you to arrange shipping by air because it is simpler to organize, and usually doesn't require the use of a freight forwarder. 
Your manufacturer may even be able to help get your products to the right Amazon FBA warehouse. 
Ex works (EXW)

: Your supplier requires that you organize all of the shipment from the Chinese warehouse to Amazon FBA (or where you need your inventory to go). 

Free on board (Free on board)

: The manufacturer will pay to get the inventory to a port in the US, but they will not see that it gets from the US port to the Amazon FBA warehouse. You must organize that yourself. 

Delivery duty paid (DDP)

: The supplier takes care of everything, and arranges shipment to the Amazon FBA warehouse. This is more rare, but some suppliers do offer it. 
If you have a DDP arrangement with your supplier, then you do not need to hire a freight forwarder to help you, because your supplier is taking care of shipping schedules, rate negotiations, and customs clearance.
If you are ordering a small amount of inventory, you can likely arrange shipments by air yourself, and you do not need a freight forwarder to help you. You can schedule the air shipment, and the company will handle any transfers that are necessary from plane to plane. 
Air shipments can be more expensive than sea ($7 per kilo versus $4), however they're still cost effective for small shipments, because you don't want to deal with the hassle or have to hire a freight forwarder unless that represents a cost savings overall. 
However, if you're shipping in 1000 – 5000 units or more, the cost savings of sea shipments (even when adding the expense of a freight forwarder) is still more cost effective than shipping by air.
If you've been using air shipments only, you should calculate the potential savings by factoring in ground transportation to the Chinese port, freight from port to port, ground transportation to Amazon, and your freight forwarder's fee. 
Keep in mind that sea shipments can take 35 – 50 days, so if you're not yet skilled at inventory management and predicting inventory, then that might be too slow for you. 
How to find a freight forwarder for Amazon FBA
There are two companies which come highly recommended by Amazon FBA sellers. GuidedImports and Transporteca will help you get quotes from freight forwarders. 
If you're in a mastermind or meetup group with other Amazon FBA sellers, you can also ask for recommendations. 
It's essential that you work with a freight forwarder who you trust and who you can foresee building a lasting business relationship with. 
What to look for in a freight forwarder for Amazon FBA
When you're shopping around for freight forwarders to get products to Amazon FBA, here are some things you should watch out for:
Experience with Amazon FBA

: Many freight forwarders are used to transporting goods to independent warehouses. It can help if they have experience shipping products to Amazon FBA because they will be accommodating when you want to get Amazon Seller Central deals on ground transportation. You can create a shipping plan inside of your Seller Central account, prepay for the trucking, and then give your freight forwarder the prepaid labels. It just helps if they're familiar with working with Amazon sellers.

Can arrange sea and air

: Most Amazon sellers who use freight forwarders are at a point in their business when their orders are large enough to make shipping by sea worthwhile. However, there might be an inventory emergency when you need stock quickly, and you're too busy to organize it. It would be nice if your freight forwarder could help with air shipments as needed. 

Handle customs clearance

: Make sure that your freight forwarder handles all of the necessary tasks and paperwork for customs clearance and that they include this in their fee.

Responsive

: While your vetting freight forwarders, check how they respond to your emails. How long do they take to respond? Do they provide you with detailed answers? While your freight forwarder isn't responsible for shipping delays caused by weather or other issues, they will be the person who is available to answer your questions and who will be working on problem-solving with the shippers. Make sure that they respond to you in a way that you like. Watch for unprofessionalism, lag time, and other red flags.
To protect your profits on Amazon FBA, sign up for Refunds Manager. Subscribe for more helpful tips.
Stay strategic on Amazon! Get new blog posts sent to you via email: