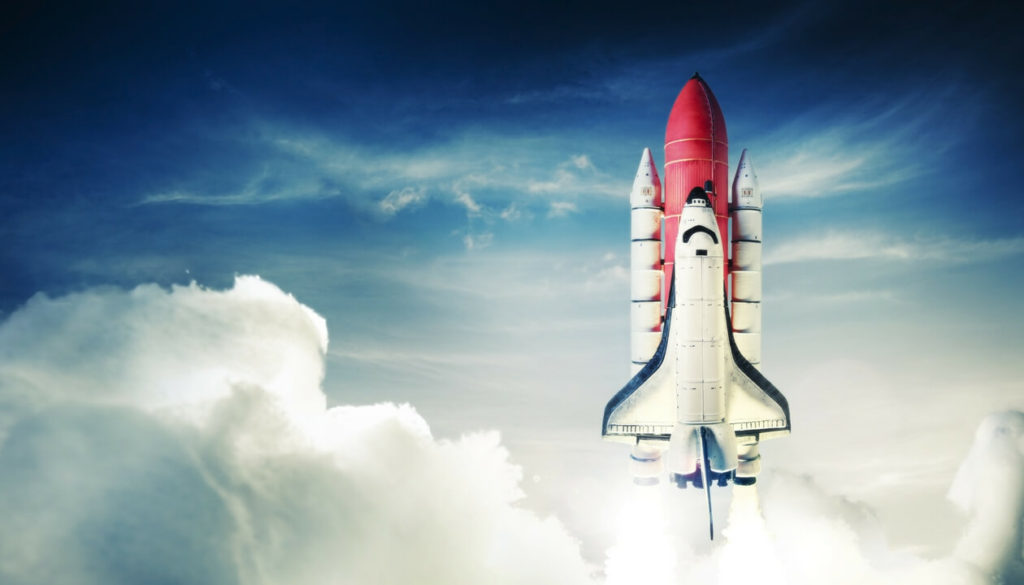 All it takes to create a profitable business is one profitable product, but most sellers want to expand. Once you've gotten your feet wet and are comfortable selling on Amazon, it doesn't make sense to stop there.
Sellers may choose to tackle lots of random individual products, build up a product line, or create multiple branded product lines which can later be sold.
Whatever your long term strategy, success is still built on the foundation of your individual products—items that sell consistently and don't have insurmountable levels of competition.
These tips will take you through the process of discovering your next profitable product.

Know what generally works
On Amazon you compete not only against other small businesses, but also against major corporations and brands, so there are some general limitations to what a solopreneur can achieve. You need to know what makes for a good product and what makes for a bad one. Here are some general tips that hold true for most FBA sellers looking to private label an exported item.
AVOID these types of products:
Patented or trademarked
Expensive to ship (heavy or large in size)
Electronics or anything that is difficult/technical to manufacture
Items with a high refund rate
Perishables and basic consumables (wherein you'll be competing with major household name brands)
Expensive, over $200 price point
By contrast, worthwhile products are relatively light and cheap to ship. They don't have complicated manufacturing processes that result in low margins for error. They are typically under $100, and of course they have the potential to be branded so that you can build your own business (an asset unto itself).
Know what works for you
If you have been selling on Amazon for any length of time, you've likely learned things about your own interests and work process.
What motivates you and gets you excited?
Is it finding products with incredible profit margins—say 70% or above?
Or do you do work best when devoted to a product that you have some sort of interest or passion for? There's nothing wrong with trying to find a product that not only satisfies all of the profitability criteria but also fuels your fire. Having a personal connection to the item(s) can help later on when it comes to marketing and branding.
So, on top of the basic requirements and necessary metrics, ask yourself if there's any "it" factor that a product needs to have, something that will make you excited to wake up in the morning and get to work.
Brainstorming tips and tricks
Sourcing a product for cheap and selling it at a much higher price does not guarantee its success.
If you focus just on sourcing, you could end up with a garage full of cheap stuff. The reality is, it's pretty easy to source products from AliBaba. You'll likely have multiple suppliers to choose from and will be able to negotiate the price.
So, the first step isn't validating the price or profit margin, but validating the market. You have to identify products for which there is a need, and before you start tracking the metrics, you need to allow for a much more fluid, creative process: brainstorming!
Conducting random online searches
Everyone knows that the internet is a rabbit hole. Product research is one of the few times when getting sucked down that rabbit hole can pay off big.
Entrepreneur Will Mitchell will allows his mind to wander when in the initial stages of product research, turning a search for "belt buckle" into "bottle opener belt buckle" and "cat magnets" into "glow in the dark magnetic super space putty."
By starting off with a pretty basic idea, and then clicking around and allowing more unique ideas to come to you, you might end up with your next profitable product.
Exploring hobbies and interests
The necessary gear for various crafts, hobbies, interests, and sports can all be product gold mines. These types of products naturally lend themselves to fully fleshed product lines that can be more easily branded and marketed.
Think of your own interests and those of family members close to you. That way you'll have the inside knowledge of what (exactly) the target market needs. Examples could be anything from calligraphy nibs to 3D printing filament to end caps for color guard flag poles.
Solving problems
Next time you hear someone complain, pay attention. The answer to their problem (maybe some sort of orthopedic shoe insert or a quick drying beach towel) might just be your next killer product.
Niching down via relevant keywords
You've heard it a thousand times: to have success selling on Amazon you have to niche down. You can't think high level (as in white tee shirt) but must drill down into something unique and specific (distressed backless cutout white tee shirt).
Within every product idea, there are a myriad more ideas that come to light with keywords. Jungle Scout CEO Greg Mercer puts it this way:
If you are able to hone in on very specific long tail search terms, and create a product listing that includes those keywords, you increase your likelihood of ranking highly for those search terms.
You can use Jungle Scout's Niche Hunter tool to find unique keyword combinations or read which keyword add-ons auto populate when you type a product idea into the Amazon search bar or the Google search bar.
However you choose to discover new keywords, the fact is that knowing which adjectives and use cases customers are looking for while shopping is one of the fastest ways to identify new product opportunities.
Tracking important metrics during FBA product research
When you've got 15-30 specific ideas, it's time to start collecting the data that will tell you which of these ideas to pursue.
A simple spreadsheet that lists the product keyphrase ("round silicone icecube mold" for example") alongside its product category should also include the following info for every product idea:
Average sale prices across competing sellers
Average best seller ranking
Average estimated FBA fees
Average number of reviews
You'll then want to start researching sourcing opportunities and plugin the price info that will give you your per unit cost and total shipment cost for the minimum order quantity (MOQ). Here's a free helpful example created by the Startup Bros.
Ordering samples and scaling
Once you've identified a handful of products with profit margins worth pursuing, it's time to order samples from two or more suppliers for each product. Fully examine the quality, choose a supplier for the first order (making sure to negotiate MOQs and per unit prices), and ship them to Amazon.
Be ready to reinvest in whatever's selling and learn from whatever's not.
Finding the right products requires a mixture of business savvy, creativity, and risk. When you start by identifying market needs and then test the market before going all in, you increase your chances for success.
Stay strategic on Amazon! Get new blog posts sent to you via email: