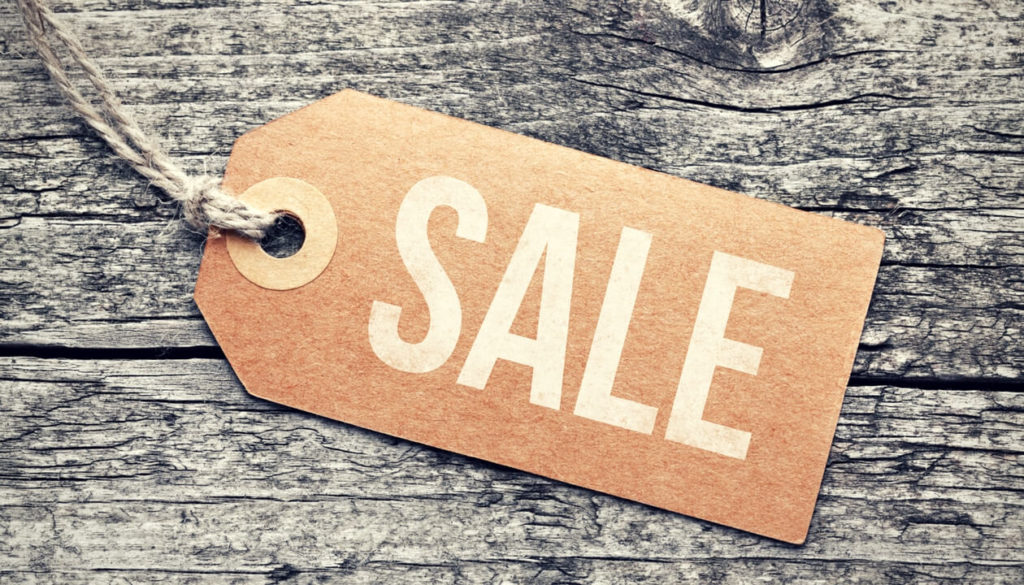 Amazon Prime Day is a one-day global event that promises amazing deals to Amazon Prime members across every product category. So who is it that's giving these deals? Amazon and Amazon's third party sellers, particularly those using FBA.
In this post, we'll go into commonly asked questions about participating in Prime Day and ways that participating sellers can prepare.
Note: Amazon Prime Day 2017 is July 11th. Participating sellers must typically submit deal offerings by mid May.

Prime Day is invite only
Did you know that there is no way to apply to be a part of Prime Day? Amazon comes to you. Here's a snippet of the email that Amazon sent to sellers last year:
Dear __________,

Last year we celebrated the first ever Prime Day, a one-day global shopping event exclusively for Prime members.

Customers ordered 34.4 million items, breaking all of our Black Friday records with 398 items ordered per second. Prime Day was also a success for sellers on Amazon that use Fulfillment by Amazon, with record-breaking unit sales growing nearly 300% worldwide.

Prime Day is coming again in mid-July, and you're invited to participate by offering Lightning Deals.
The email goes on to say, "Your products listed below are eligible for Lightning Deals," meaning it's not just the sellers who are chosen, but the products. If you receive an email invite in 2017 but aren't happy with the SKUs listed (maybe they have low margins, or you aren't the only seller), tough luck. You can't attempt to offer a Lightning Deal on a star product you just know would make you a killing on Prime Day. Yup, it's a bummer.
Amazon doesn't release information about how they choose the products and their sellers. All we know is that they try and identify the products that will make Prime Day an exciting experience for their customers.
Commonly asked questions about Prime Day
How much more will I sell?
Sellers have reported anywhere from double to 40x the amount of daily sales on Prime Day. The more affordable and more heavily discounted the product, the higher the sales volume will be.
Will the FBA fees stay the same?
Yes, the FBA fees will all be exactly the same, but they will apply to the discounted price, not the original price.
How much inventory do I have to send in and by when?
You must commit to stocking at least $5,000 worth of inventory. So take $5,000 and divide it by the new sale price (not the original price) and you're left with the number of units that you must ship in, but you can submit a Lightning Deal proposal with a greater amount. If your Lightning Deal is accepted, you have to ship these in by late June. Don't attempt to create a deal that you can't source in time!
How to get your Lightning Deal accepted
A lot of Lightning Deals go unaccepted. Just because you are invited to submit one, does not guarantee you'll be a part of Prime Day. Because Amazon is so secretive about this event, it's impossible to know what percentage of Lightning Deals do get accepted, but many sellers don't get good news.
Not getting accepted could be a reflection in a change of strategy on Amazon's part. It could mean that you lost out to a similar item. Here's how to increase your chances of having your deal be a part of Prime Day:
Create the best deal that you can (create a deal that customers will be thrilled about)
Only create deals that can be shipped with Prime
Your deal price must be 20% off the 90-day average price for that product across all listings
Your deal price has to be the lowest price seen on that product on Amazon since January 1, 2017
Don't forget: you must have a $5,000 minimum total deal size
Your product rating has to maintain 3-stars or higher
Some of these criteria are handled during selection. Amazon is only inviting FBA or Seller Fulfilled Prime products. They are only including 3-star ratings or higher. Your job is to make sure you can keep that rating through July to avoid later getting cut.
As for creating the deals, calculate the price based on the minimums and see if it's worth it for you to go that low or if you can go even lower. Offer a total deal size of at least $5,000 that you are comfortable with, but don't worry about getting this number exactly right as Amazon will adjust the quantity during the selection process.
Inventory management for Prime Day whether you are participating or not
Most sellers will experience a higher volume of sales on Prime Day even if your product is not heavily discounted. Why? Amazon Prime members tend to bulk their shopping, even though they don't have to worry about free shipping minimums. We've all been there…there are items in your cart and you rack your brain to remember what else you've been meaning to order over the last couple weeks before completing the order.
Or maybe your products are relevant to things purchased on sale. Video games and electronic accessories receive a large uptick in sales on Prime Day, since so much of the deals are in the electronics category.
Don't overdo it, but you might want to consider sending in slightly more inventory than your projections would typically account for if you're running low.
As for sellers who are participating, you should wait to send in additional inventory until your Lightning Deal has been accepted. Even then, there are no guarantees. Amazon could later cancel your deal (though unlikely) and you'd be left with extra inventory. Send in enough to take advantage of the opportunity, but not so much that you risk going under on a great product. Calculate your comfort with risk and think of how extra inventory will sell over the next few months to help decide how much you want to send in over the $5,000 minimum.
Your deal size (how many units are part of the Lightning Deal) will determined by Amazon in advance. They will either accept your Lightning Deal as submitted or will change the deal quantity. Whether or not you want to send in additional inventory over the deal size to account for the massive increase in Amazon traffic is up to you.
Just remember, there's really nothing you can do to increase your chances of getting that first email invite (other than having a great product with great reviews), but once you do get invited, you can do your best to create a killer Lightning Deal. And all sellers should prepare for Prime Day by making sure they won't run out of inventory. There's so much traffic, even FBM products get more sales!
Stay strategic on Amazon! Get new blog posts sent to you via email: