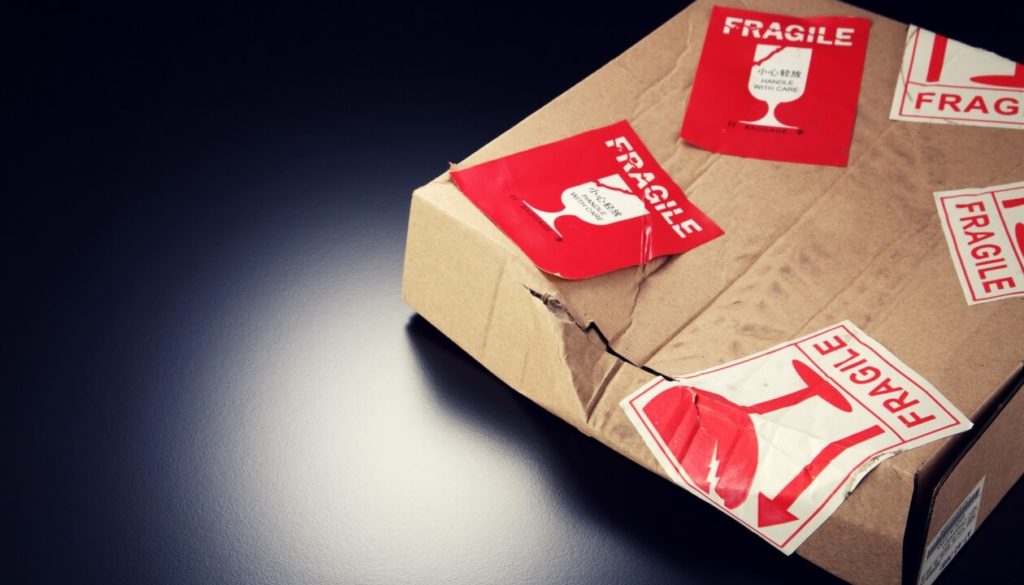 It is very easy for sellers to get caught up in the process of sourcing inventory, shipping it to Amazon, and focusing on the sales. Because the FBA model covers so much of the ecommerce work for you, it's tempting to sit back and leave everything to Amazon.
But you're still in charge of your own bottom line. In other words, sellers still need to manage their own inventory.
A whole host of things can go wrong (and Amazon isn't always a gentle giant to deal with), but today we're talking about one common issue: seller inventory that has been damaged by Amazon.
Accidents happen—especially in Amazon warehouses
The reality is that all sellers are owed money by Amazon.
With such a massive amount of inventory, mistakes are bound to happen. That's why Amazon has the FBA Lost and Damaged Inventory Reimbursement Policy to settle the score with sellers. It's only fair that if you've tasked them with handling your inventory they reimburse you should they damage it. This policy covers inventory damaged by an Amazon carrier or inside a warehouse.

While Amazon automatically reimburses sellers for items they have damaged (less any FBA fees they would have been taxed had it sold), there are glitches in the system that can prevent sellers from getting paid.

How to track FBA damaged inventory
The key to getting reimbursed what you're owed is to not leave everything up to Amazon. Sellers need to be regularly checking their accounts. There are certain reports to view and steps to take for each individual reimbursement case. To reconcile FBA damaged inventory issues, you'll need to locate the items that have been damaged by Amazon and match them up with incoming reimbursements.
While lost inventory claims must be filed within 9 months, damaged inventory issues can be filed up to 18 months after the fact. So if you've never looked inside Seller Central for this data before, it's not too late. There are potentially hundreds of dollars in reimbursements waiting for you.
Once you've found errors, it's wise to write your issue ticket with support as clearly as possible. Rather than copying and pasting data from Seller Central reports into your email to Amazon, you should create a separate CSV file with the necessary data and upload that as an attachment to the claim.
Your claim is also more likely to go through if you make it clear that you've already reconciled the items. Say something like, "I've reviewed my inventory for the past X months and found that while X items have been reimbursed to my account, these remaining X items have not."
Show that you've done your research and are only requesting reimbursement for damaged items that have not already been reimbursed. This increases the likelihood of getting a quick and favorable response from the Amazon agent.
Reimbursement challenges unique to FBA damaged inventory
Each FBA reimbursement case has its own challenges, which together add up to a ton of homework for sellers.
As for damaged items, some sellers have noticed a pattern in the products that don't get reimbursed. If an item is not only damaged by Amazon but destroyed before the reimbursement goes through, then the system can't locate a unit to reimburse and the automatic credit fails to occur. Because grocery items are usually destroyed immediately if they are deemed unsellable (rather than sit and go bad while waiting for a removal order), this issue occurs at a much higher frequency for sellers of grocery items.
Another issue is that many Amazon agents require that only 5 damaged item cases be submitted at one time. If you're a seller with massive volume and you haven't checked your account for this specific issue for a year or more, you could have dozens of unique issues. Remembering to submit the cases just 5 at a time (and making sure that none pass that 18 month date) only adds to the complexity.
On top of all of the other necessary inventory management tasks, many sellers choose to shrug this off as a business expense, because they simply don't have the time to do otherwise.
Not just a reminder that you're losing money
If you don't have the time to manually review your account for this issue (and all the other common cases), don't think of this as just another reminder that Amazon owes you money.
There's still something you can do about it!
When you sign up for Refunds Manager, we review your account for you, making sure that you're being charged correctly and reimbursed on time.
This allows you to automatically get back money you wouldn't have found on your own. Learn more about our FBA tracking solution here.