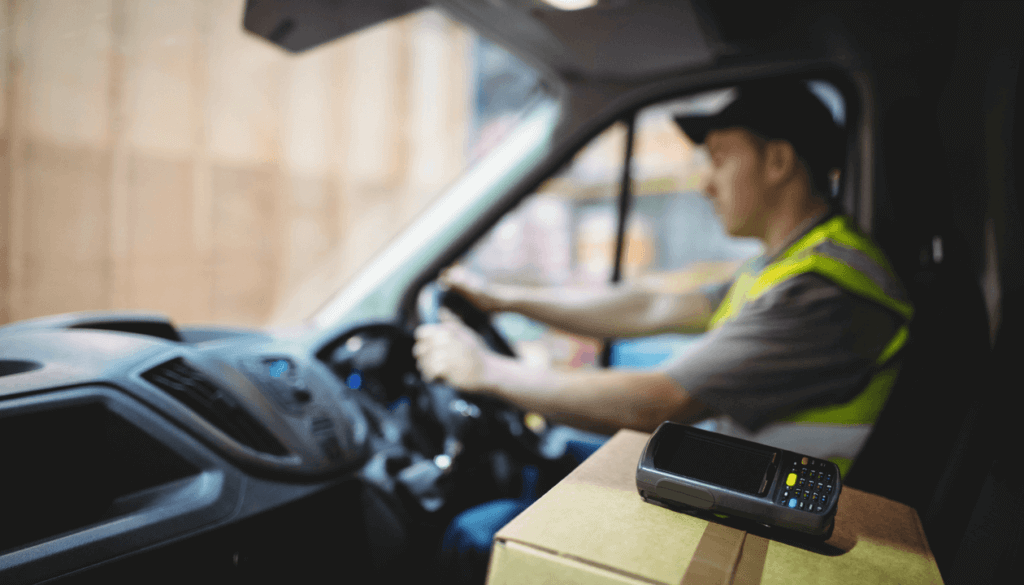 In keeping up with all things Amazon, we wanted our readers to know about an interesting new opportunity. Let's explore how the opportunity to launch a shipping business might affect the Amazon marketplace.
Ready? First, an overview…
What happened
On June 28, 2018, Amazon announced a new program inviting entrepreneurs from around the nation to apply to start their own shipping business for the "last mile" of deliveries, or the final small stretch that is typically handled by USPS, UPS, and FedEx after Amazon's own carriers have done the long haul.
How to start an Amazon shipping business
Entrepreneurs must have an initial $10,000 to invest in the business, which requires leasing at least 5 vans and the commitment to scale to 20 vans, with the potential to go to 40 vans. It is estimated that running 40 vans would require 100 employees.

It certainly seems like Amazon is trying to remove much of the burden of building its own delivery system. The small businesses who would be delivering for Amazon must bring on full-time employees, not temp workers, and must give them benefits.
The Amazon vans can only be used to deliver Amazon products, but the small business owner would be free to rent or buy additional vans and to take on delivery work for other companies.
Entrepreneurs who are interested in the program (and have the initial $10k investment) can apply here.
The good, the bad and the ugly
Because this is so new, the only coverage on it stems directly from Amazon (or from Amazon-approved press releases). There aren't yet any negative reviews of this business opportunity by entrepreneurs actively engaged in it, but there are of course several success stories filmed by Amazon's marketing team.
Here's what we know so far.
The good–Amazon is prioritizing military veterans with this opportunity and will be giving a reimbursement of the initial $10k back to military veterans after they have started delivering. Another positive is that there could be a steady stream of delivery work, and Amazon promises to support entrepreneurs with training.
The bad–Even though Amazon claims that there is enough of this last mile delivery work to go around (because of the increase in demand for quick home deliveries), there is the potential that the United States Postal Service will eventually feel the sting of this program.
The ugly–Business risk! With any business, there is risk, and as any Amazon seller knows, Amazon will not shoulder the risk of your business for you, so why would they do that with this program? With the logistics program, Amazon acts as your only customer (unless you get seperate vans to serve separate companies), so while you might have a steady stream of business from one customer (who wouldn't want that?) there's also the risk that something could go wrong, and you'd have nowhere else to turn. Amazon could give more deliveries to another business in your area, or could make unforeseen changes to the program. Because the vans are leased, there won't be risks with the vehicles, but you will have all of the associated risks of managing employees (including benefits, potential work-related accidents etc.).
As one seller notes, the potential profits (an estimated $300k in profits for managing 100 employees and 40 vans) don't seem large enough for the potential risks and effort. Many Amazon sellers are able to get to that level of profit with a much smaller team and without having to take that team on as full-time employees.
What this means for Amazon FBA sellers
Most Amazon FBA sellers are attracted to ecommerce because of the potential to work smarter and not harder, and the ability to scale your business (and profits!) without necessarily needing to make the same level of changes to your operations.
A delivery service is a whole other monster.
When you scale the revenue, everything must scale alongside (vans and employees). Because of that, we don't assume that many of you will be interested in this opportunity, but if there's something about it that resonates with you, well then…there's another way to make money with Amazon.
For most FBA sellers, the only difference here is that same day and next day deliveries might become more reliable and maybe even more affordable overtime.
Depending on how successfully Amazon improves their deliveries, this could be just one more reason to get all of your products on Prime by using FBA, not FBM.
What's next
In the short term, Amazon's big name delivery partners are safe. In the long term, it's possible that Amazon will do nearly all of its delivery itself or with this program.
There are sellers who have been burned by selling with Amazon (kicked off for selling counterfeit items that weren't theirs, having their private label product suddenly sold directly from Amazon, and a host of other things).
In time, it's quite possible that while there will be some standout successes with this program (just like there are 6, 7 and 8 figure sellers), there will also be some sad stories to come out of it. But hey, that's business…
Are you interested in joining this program, or are you happy to be on the product side of things? Let us know in the comments below.
Stay strategic on Amazon! Get new blog posts sent to you via email: