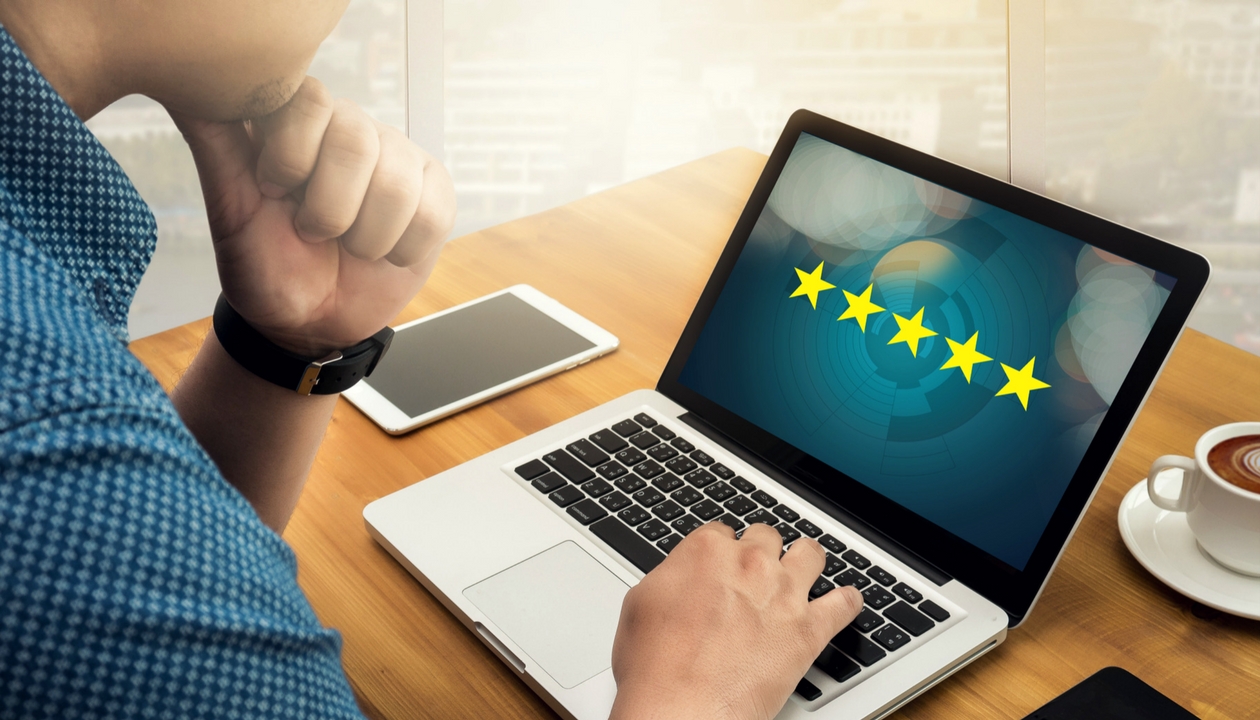 Search for "how to get more 5 star product reviews on Amazon" and you'll find a whole lot of advice that is no longer relevant anymore.
Most of the articles written on this topic will tell you to give your product away for free and ask them for an "honest review."
Well, since most of the "honest reviews" that product junkies were writing in exchange for free stuff were overwhelmingly positive, Amazon pulled the plug on this practice in October of 2016. Ever since that announcement, sellers who don't want to risk being sued by Amazon have completely halted any attempt to incentivize reviews.
But it's not all bad news. Reviews will be more reflective of a product's success, and sellers will have more reviews from customers who really matter, and whose opinion doesn't come off to others as fake.
The heydey of incentivized reviews might be over, but the need for a massive amount of five stars is not. Everyone is swayed by reviews. The more five star ratings a product has, the more likely we are to buy it, simple as that.
If you've struggled to increase your number of five star reviews in the months since that announcement, here are some steps you can take. Rather than "incentivizing" dozens of reviews in one fell swoop, you'll have to work on building them up little by little.
1. Give away free stuff after purchase
You cannot give your product away for free in exchange for a review.
In fact, you can't give anything away for free in exchange for a review.
But you can give something away for free and be careful NOT to tie it to reviewing. Here's how:

Let's say a customer buys your decorative bundt cake mold on Amazon. After they've received the product, you send an email that says something like, "I noticed that you received the bundt cake mold yesterday. Let me know how it works for you and if you have any questions. Here's a free cookbook for you that will give you some fun starting ideas for how to use it. Enjoy!"
Free things can be PDF ebooks like the cookbook example—in which case you'll want to choose quality over quantity (three awesome recipes with pictures is better than 20 recipes that you haven't even followed)—or coupons. As for non-virtual incentives, you can ship a small add-on item with your product and then write about it in the email, like so: "I noticed that you received the bundt cake mold yesterday. Let me know if you have any questions. I hope you enjoy the mini spatula as well!"
This way, you remind the customer about the add-on that you've included.
The next step is to write a second email a week later, asking if they wouldn't mind doing you the favor of leaving you a review. You DON'T ask for a positive review or a five-star review, and you don't mention the freebie.
Spreading a little good will around can help you get some back.
2. Improve your product packaging
Is your product packaging really up to par? Is it high-quality? Does it add to the experience of receiving and using your product for the first time?
You can improve the first impression that customers form of your product by creating packaging that goes above and beyond by adding value: maybe you include a recipe on the box of a kitchen gadget, an inspiring poem on the label of a yoga mat, instructions for frisbee golf rules on a set of discs, or a photo of an adorable baby using your sun shade on the beach.
By creating product packaging that drives home the core offering of your brand and elicits emotion, you will produce a stronger response to your product, and thus more reviews.
And, since sellers need to photograph each and every component of a product to standout on Amazon and increase sales, special packaging is really the last option for a wow factor that comes as a surprise.
3. Describe listings accurately
Another way to improve your number of five star reviews is to mitigate people's expectations. For sellers doing retail arbitrage or selling books, this can mean the quality that you assign to the product.
It's always best to over deliver, so if you're unsure whether something is "good" or "very good," it's wise to choose the lower quality option so that the customer is later pleasantly surprised.
This issue also comes up commonly with size. If you get even a single review that says, "I thought this lamp was going to be a lot bigger," you should take a look at your product photos.
Is there any product shot where people can see the size, maybe a hand turning the lamp on or off or a standard glass of wine set next to it? You should not only include product sizing in your description, but also find ways to make it obvious in photos.
Color can also be a concern. Different ideas of what "true red" is…lighting changes in your photos…
Listen to your reviewers and get opinions from people you know to make sure that customers will get what they think they are seeing. If there are any discrepancies, make adjustments right away, or you'll only continue to hurt your chances for great reviews.
4. Reach out to customers who left positive product feedback in the wrong place
Many customers don't know the difference between seller feedback and a product review, and we can't blame them. Plenty of customers don't even know they are often buying from third party sellers when they buy a product that's eligible for Prime.
Snippets of product reviews often end up in seller feedback. When these things are negative, you can have Amazon remove the seller feedback if the entire thing is about the product.
But what about when the customer had something positive to say about the product? You don't want that removed if it's contributing to a good seller rating.
Try messaging the customer and saying something like, "I saw that you liked the set of towels and I'm so glad. Thank you for taking the time to review my service as a seller. I wondered if you could leave a review for the product? You can do so here…"

Keep the request short, sweet, and neutral.
Since October's ban on incentivized reviews, sellers have to be much more strategic about increasing the number of five star ratings. It's just not as easy as it once was. But the change will contribute to a better, more true-to-life shopping experience for customers, and will hopefully renew the broken trust in reviews over time.
If you have other strategies you use to get more of those coveted 5 stars, let us know in the comments below.
Stay strategic on Amazon! Get new blog posts sent to you via email: