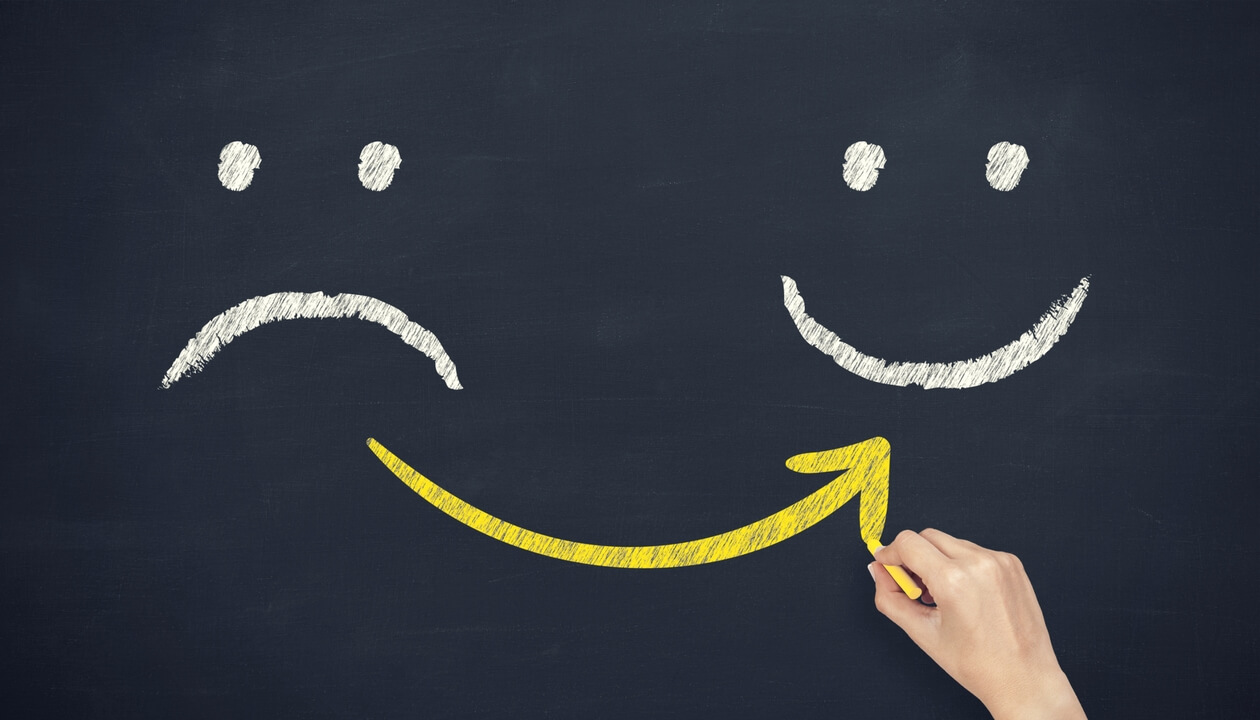 Excellent product reviews are essential for achieving high sales with branded products, while favorable seller feedback is important for a strong overall channel. Seller feedback also directly impacts the competitive nature of sourced products.
The stakes couldn't be higher.
A low feedback score can get you kicked off Amazon. A high score can make you the golden child. When it comes to the Buy Box, Amazon's algorithm chooses sellers with strong records so that customers are more likely to seal the deal. To show up in the Buy Box a high percentage of the time, a seller needs to maintain excellent account health and a high seller rating.
So, how can sellers ensure that their Amazon feedback score is as high as it can possibly be?
1. Use Amazon FBA
While FBM can be the best strategy for certain sellers and certain products, the convenience of FBA often wins out. That convenience means you don't get overwhelmed by the exact customer service tasks that impact seller feedback.
Because FBA products ship quickly, arrive on time, are easy for customers to return, and don't require heavy lifting in terms of customer service on your part, you can maintain good feedback simply by using FBA.
You'll be in charge of sending in quality products with accurate descriptions, but can outsource the difficulties of customer service to Amazon.
2. Make customer satisfaction your number one priority
Remember that your feedback score is a representation of your commitment to customer satisfaction. You can't sweat every little interaction or worry about the score at all times.
Instead, consider the customer (and the continued health of your business) as foundational for everything else you do. This will make you more careful with what products you ship to FBA and will keep you committed to managing your account.
3. Don't be too aggressive in how you ask for feedback
Should you automate a feedback request?

Every seller has a different answer for that.
One thing's for sure. If you choose to do it, don't be aggressive about it. Sending out one strategic email that perhaps reminds the customer that you're essentially a small business and would greatly appreciate them taking time to leave feedback is enough. When sellers send multiple emails or are pushy in how they ask, they run the risk of customers complaining about the feedback requests in their feedback. Ouch.
4. Give an indirect incentive when requesting feedback
If you do choose to auto-ask for feedback, never just ask. Always give something in return. Even something invisible or indirect. Here's an email from a real seller:
PLEASE NOTE: We now offer a full 6 months money back guarantee even if you have used the pillow…..no questions asked!
If you would like a refund and you have gone past Amazon's returns window please contact me through amazon and I will gladly arrange your refund. You can get in touch with me by simply replying to this email.
The seller offers an extended money back guarantee. In the email, she also provided instructions for how to wash and care for the product.
Is there anything you can say about your product that will come across as helpful? Showing how much you care about the customer will go a long way towards getting positive feedback in return.
5. Get negative feedback removed by Amazon
There are two types of reviews on Amazon: product reviews and seller feedback.
Customers aren't supposed to write complaints about the product itself or the price/value in seller feedback, but not every customer fully understands the distinction. Especially if they feel like ranting, they won't be concerned if they're ranting in the right place.
If a customer writes a complaint that is completely out of your control as a seller, simply file a ticket with Amazon seller support, asking them to remove the feedback because it is outside of feedback guidelines. In the majority of cases, Amazon will quickly remove it.
Amazon will also remove negative feedback that is based on their fulfillment service, so watch out for shipping speed issues if you're using FBA and get those removed as well.
6. Reach out to customers who provided negative feedback
What do you do if a customer provides negative feedback that IS related to your behavior as a seller? All hope is not lost. If you remember tip #2 (and swear to do anything to keep customer satisfaction a top priority), then taking the time to reach out to the customer won't feel like a nuisance.
Let the customer know you understand their complaint, have learned from the issue, and want to make it up to them. So long as you never tie an incentive to a negative feedback removal, you can try offering a gift card along with your apology (and only later requesting that they remove the feedback in a very polite manner).
7. Monitor and manage all feedback factors
Your overall performance as a seller isn't just based on feedback provided by customers. There are additional factors that Amazon takes into consideration:
It's not always possible for sellers to explicitly control where these numbers fall. Instead, you should focus on quality service, quality products and accurate descriptions. You should monitor these statistics quarterly inside the Performance tab of Amazon Seller Central. So long as they're below the typical range, you have nothing to worry about.
If they fall close to the percentages that could put your account in jeopardy, then begin to analyze what may have led to decreased customer satisfaction. Poor packaging? FBA mistakes that are being attributed to you? Inaccurate color description? Discover the reason and take action to prevent future issues.
8. Be careful in how you rate the condition of a product
There are ways to protect yourself from negative feedback up front. If you're sourcing items that are supposed to be new, then they had better look new. If a box is damaged or appears used (even if the product is fine) you may later hear about this in the form of negative feedback.
When categorizing items 'good' or 'like new,' it's wise to err on the conservative side. Wouldn't you rather be pleasantly surprised by a product's condition rather than be disappointed? So would your customers. Because everyone has different opinions on standards, it's smart to choose the condition cautiously.
Review your feedback regularly and handle any issues right away. You don't want negative feedback to snowball into measurable score drops. Placing this metric high on your radar will pay off in sales and peace of mind.
How do you monitor and handle negative feedback? Let us know in the comments below.