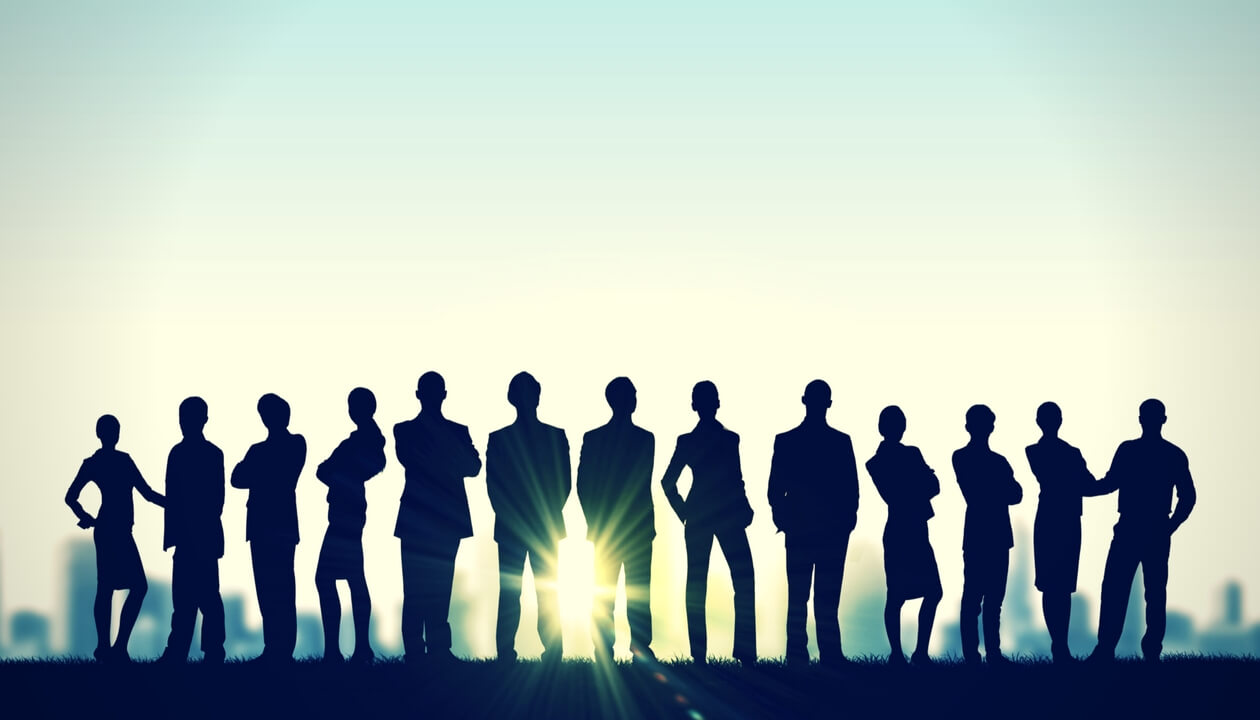 Ignorance is bliss. Well, not when it comes to using Amazon FBA to sell a non-unique item. For certain hot items (say Princess Elsa dress up shoes, for example) there can be 40+ different sellers.
Here, we're covering the opportunities and the downfalls when it comes to multiple Amazon sellers of the same item.
The Buy Box is everything
Of the sometimes dozens of Sellers for a single item, the customer is most likely to buy from whoever Amazon recommends in the Buy Box.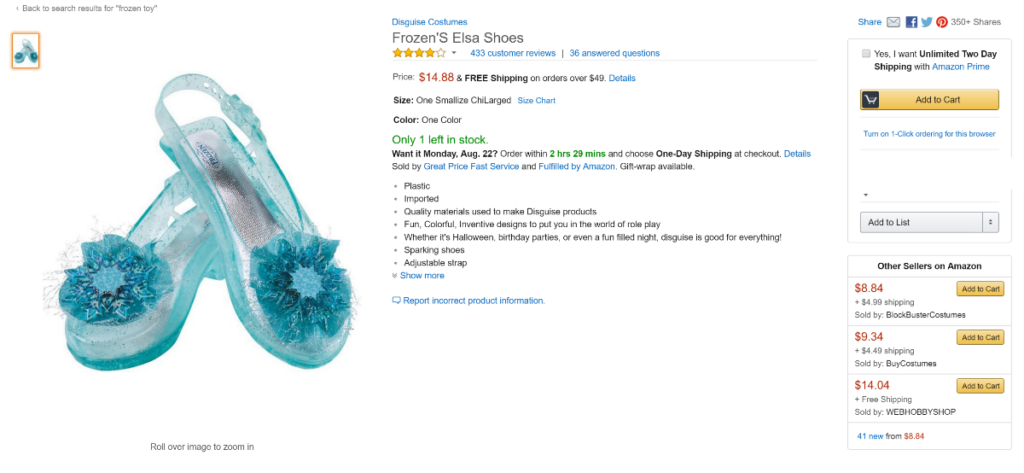 Most customers will use the "Add to Cart" option, which typically shows Sellers whose merch qualifies for free shipping. Sometimes, customers will click on one of the other three options (if they want to pay a lower price + shipping because they aren't going to buy anything for this order). But as for the other 37 Sellers not on this page? Forget about it.

There are lots of ways to increase your chances of showing up in the Buy Box. The biggest overall factors are fulfillment method, price, and Seller rating. The Seller who won the Buy Box in this example has a 99% rating, is using FBA so the order qualifies for free shipping, and has a price point of $14.88
The third Seller in the "Other Seller on Amazon" box is also using FBA and is selling the item $0.84 less, but has a rating of 90%. Most likely this Seller sometimes shows up in the key winning position, as the Buy Box is shared on rotation.
Decide if commingling is right for your business
If you sell new, non-unique items you might choose to allow Amazon to co-mingle your stock. Here's how Amazon describes it:
Items in your inventory that are identified and tracked using manufacturer barcodes are commingled with items of the same products from other sellers who also use manufacturer barcodes for those items.

If you choose to use manufacturer barcodes, when customers purchase a product from you, Amazon can send the item that is closest to them, even if you didn't send it to the fulfillment center. When that happens, you get the credit for the sale, and we transfer an item from your inventory to the seller whose inventory was used to fulfill the order.
So, basically Amazon will deliver the item that is closest, which is a huge factor in how they make Prime's 2-day shipping possible. You can choose to enable this option in your account (so long as your product is eligible) and it will be at Amazon's discretion to include you in the commingling program.
There are definitely some benefits to commingling. Because your inventory is pooled with that of other Sellers, you'll experience faster ship times, which is a huge factor for your Amazon Account Health and your Seller Rating–and ultimately the coveted Buy Box.
Plus, you'll save an extensive amount of time by not having to individually label everything you ship with your unique FBA label. Instead, the manufacturer barcade will suffice.
However, commingling has caused some serious issues for Sellers in the past. In certain states, the copyright law is so strict that if a customer receives a counterfeit item purchased from your Amazon Seller ID, then you could be to blame–whether or not that item even came from your inventory.
It's a low risk situation, but still possible. You can choose which items you want to include in commingling, and which items you want to leave out. It's wise not to risk it in categories that experience a high level of counterfeiting. If the risk isn't worth the fast shipping rates, then simply enjoy the benefits of FBA without taking part in commingling.
Track your stock closely
Whether or not you commingle your stock, tracking your refunds can get messy. If you do commingle a product, and that item is shipped from your account but another Seller receives credit for the sale, then you need to make sure that Amazon physically replaces that item in your inventory by shipping a replacement to your stock.
Even when you don't commingle, mixing between accounts can still happen. Amazon warehouse employees deal with countless FBA barcodes every day. The more barcodes, the more room for error. Sometimes a returned item can wind up in another Seller's inventory, or something can be shipped from your stock on accident.
It can be overwhelming to track. If you have low weekly orders, you can probably come up with processes to do it yourself. But once you're shipping hundreds of orders per week (or even thousands per day), it becomes nearly impossible. Refunds Manager tracks everything on an individual, per-item basis. Check it out here.
Know where you have nexus
Taxes can be get complicated very quickly when you're selling on Amazon. Using third party fulfillment does not exempt you from paying sales tax in the appropriate states.
Nexus can most easily be defined as presence. If your inventory is both stored and sold to people in a single state, then you have presence in that state. When you have nexus in a state, you have to collect sales tax.
Now, Amazon will collect sales tax for you, but your business has to have a permit to collect sales tax, and you have to know how much you owe to each state.
Plus, when nexus is established in a state, then it applies to the rest of your business, including your Shoppify store or any other channels that you use.
When you commingle inventory, that you means you are selling from more warehouses to create more sales with faster shipping, so you need to know for a fact which warehouses you sell from, and where you have nexus.
Protect yourself against piggybackers
Piggybacking is when other sellers try to source your product for cheaper. Let's say you've got a kitchen gadget going for $15 and you're making a killing on it. If another seller wants in, all he has to do is look up that item's ASIN and try to cut a deal with the manufacturer so that he can offer it for a slightly lower price.
Maybe you do this strategy yourself to generate more sales. And that's fine. Whether you do it or not, you have to protect others from trying to weasel their way into your Buy Box.
The best way to do that is to focus on your Seller Rating and Feedback Score. Request feedback, use FBA to create faster shipping times, and maintain your minimum stock levels.
So long as you're focused on your Seller Rating more so than any other strategy, you'll have long term success. Amazon will routinely award high Seller Ratings over low price, because customers will pay a little extra for trustworthiness.
Ultimately, there are great money-making opportunities for Sellers of new, sourced items. You just have to be aware of the risks, and make the right choices early on in your business (and then follow through).
To get set up with automated reimbursement tracking for FBA, check out Refunds Manager here.
You can also sign up to never miss a post: