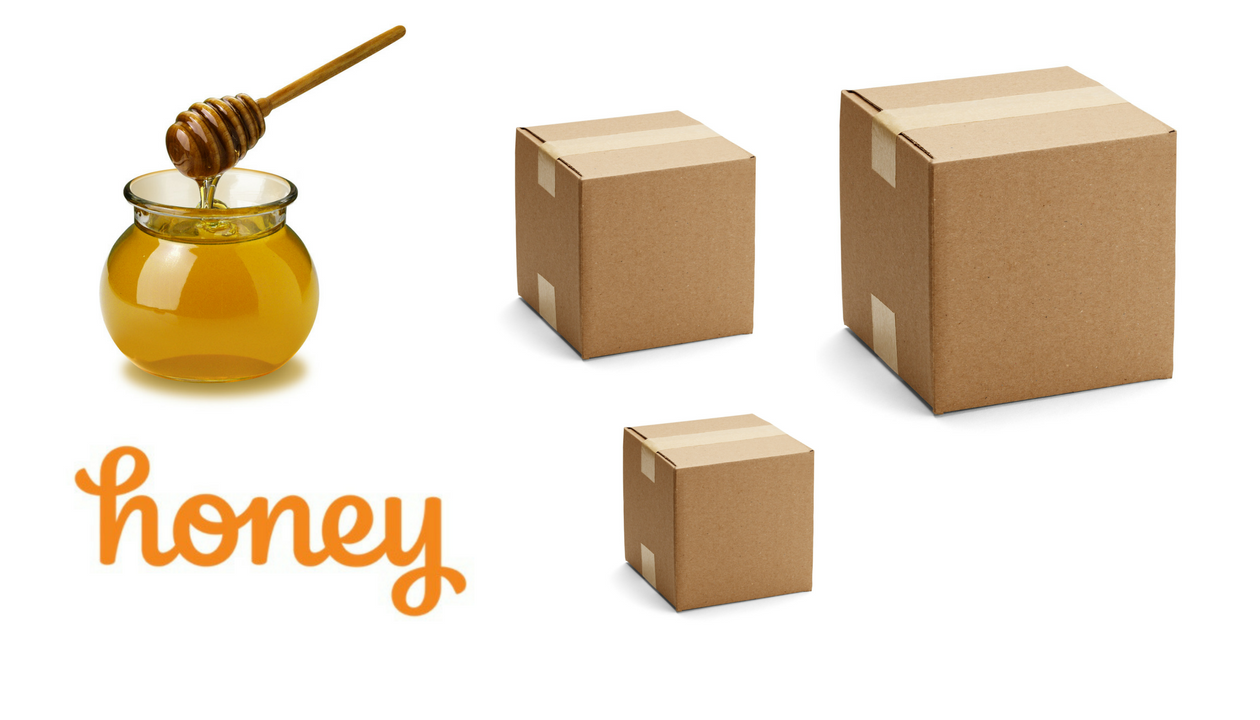 Have you heard of the Honey app? The one that saves online shoppers lots of money by providing them instant coupons and savings on retailers across the web?
This shopping app is gaining popularity and has some Amazon sellers concerned (or at least curious) about how this affects them and their pricing strategy.
Read on for everything Amazon sellers need to know about Honey.
What is Honey?
The Honey app claims to have over 7 million shoppers who use their tool on Amazon, so this tool should not be ignored. The product functions as a web app that gets added to Google Chrome or other popular browsers, and it affects the shoppers experience.
On sites like Macy's or Ann Taylor, the app will automatically hunt for coupon codes and apply relevant ones to the shopping cart.
However, Amazon notoriously doesn't offer coupon codes (or at least very, very rarely), so the app offers shoppers other features to help them save money.
How do Amazon shoppers use it?
There are a few main features that Honey offers Amazon shoppers. The app lets users see price history, easily compare offers from other sellers, and get notifications for price drops.
Let's take a look at everything this app does on Amazon:
Price drop notifications
Savvy Amazon shoppers know that sellers continually reprice their items. They may not understand the full strategy or the nature of the Amazon marketplace, but they recognize that products' prices are constantly shifting.

Shoppers can simply add an item that they are interested in to their "Droplist" and they will receive email notifications if the item drops price below a certain amount, which they can manually choose.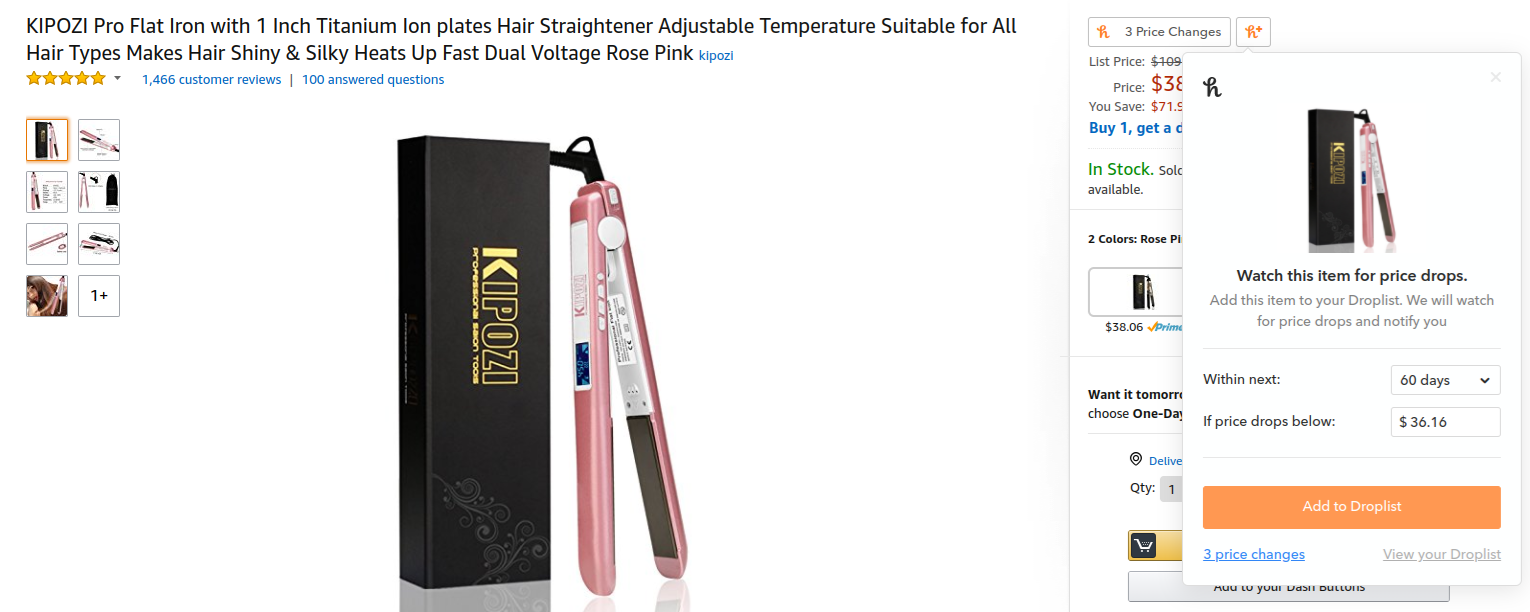 Review price history
This is a really fascinating feature! Shoppers can review the price history for an item dating back to 120 days, with the default setting being 30 days.
Bargain-hunters can detect whether they are buying an item at the height of its price, the average, or the lowest historical price.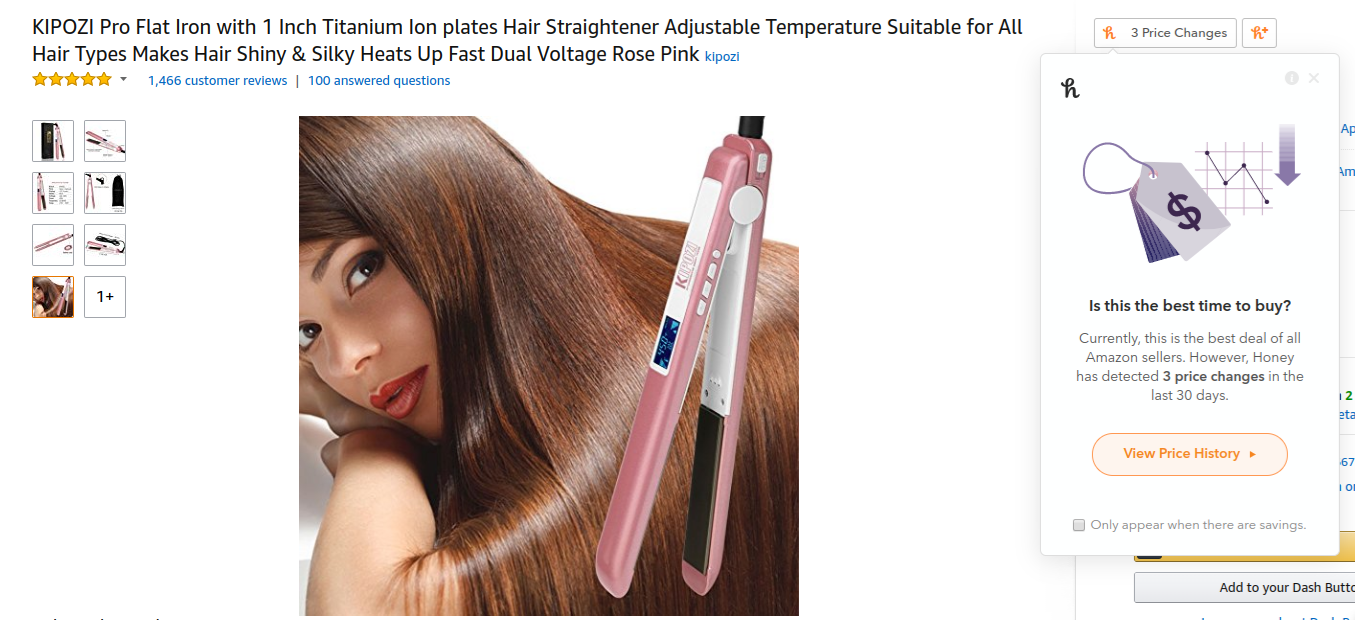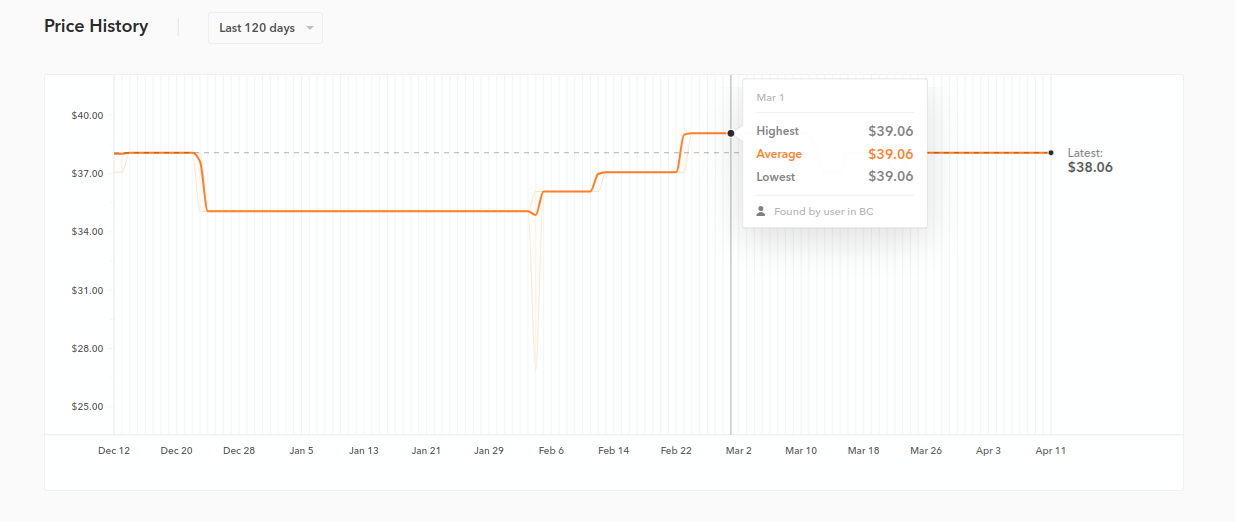 Interestingly, this feature seems to only show data for that particular seller. So if there are multiple sellers of one item, when the user clicks through to the graph, it will only show the data for the seller currently in the Buy Box (not all of the sellers' historical prices).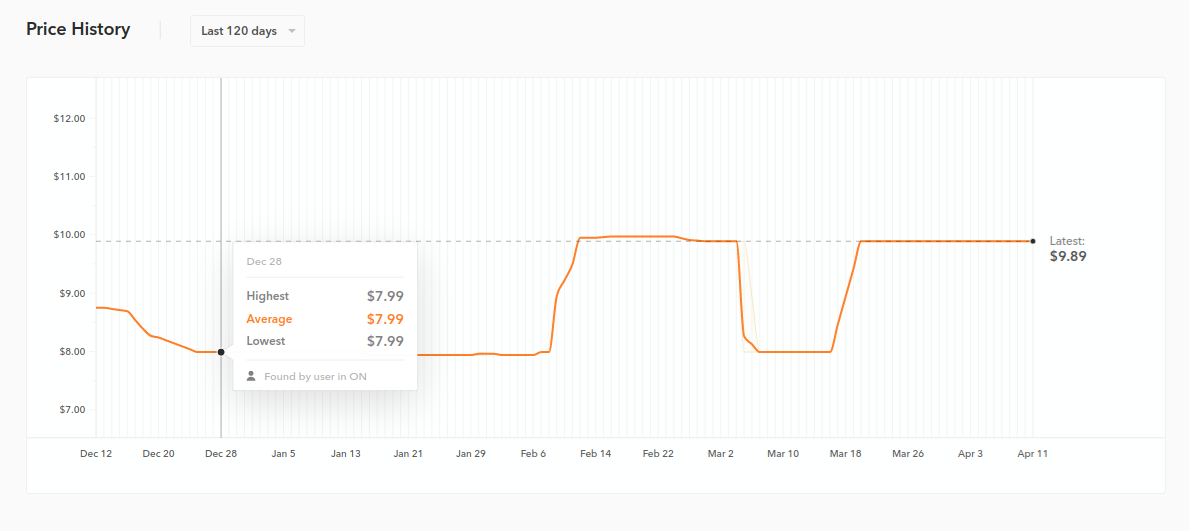 Buy from a different Amazon Seller
Not all Amazon shoppers notice the different price options offered below the Buy Box. And even if they do, they might not take the time to click through to the other prices, and will most likely just "Add to cart" and give the sale to the seller occupying the Buy Box.
But now, shoppers using Honey will be shown their options in a much easier, more visible way than how Amazon intends.
If a shopper comes to a page where the lowest priced offer is not in the Buy Box, they now see a big orange button that says the amount they can save.
This Monster High doll listing shows the button "Save $1.10" and when you hover over it, you can see that there's a lower priced offer, and you can quickly add the cheaper item to the cart.
It even puts a checkmark next to "Fulfillment by Amazon" and "Prime Shipping" so that customers can verify that they are still getting a product eligible for Prime.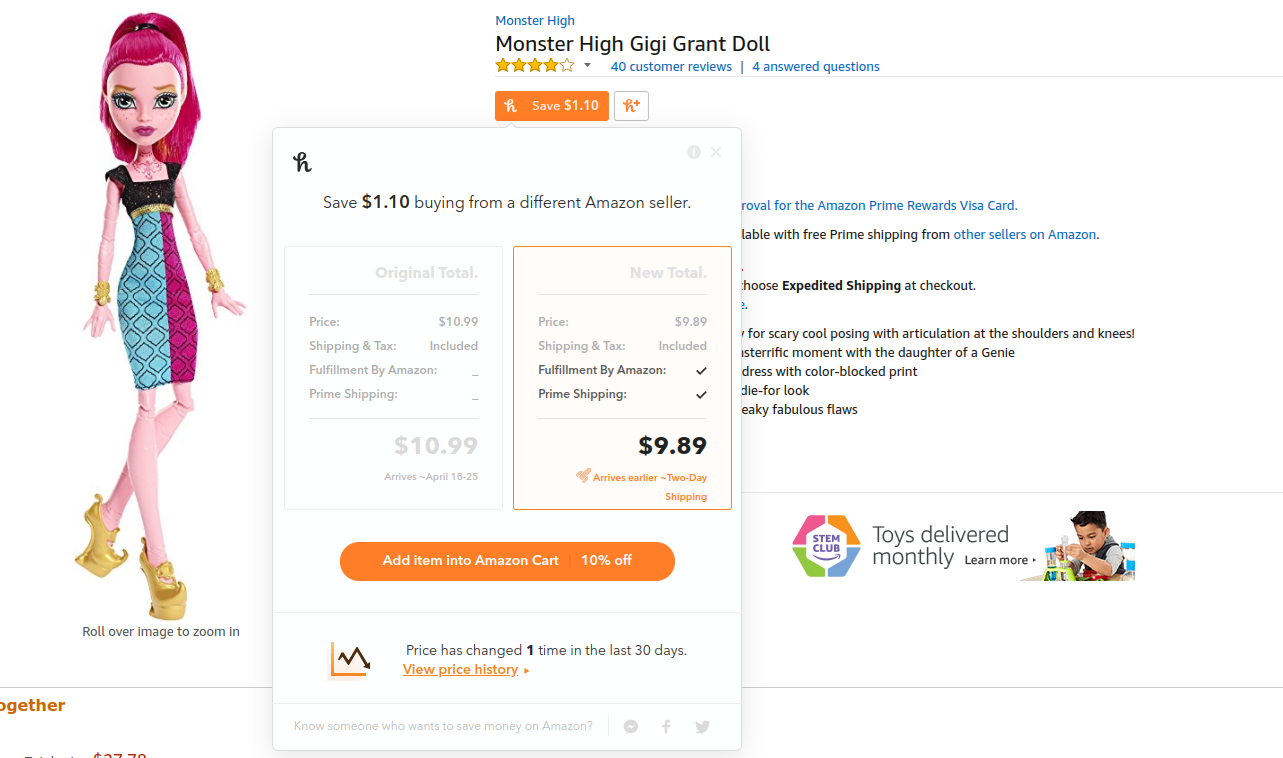 Tells you when you're getting the best deal
What about when there are no cheaper offers from other sellers and the price hasn't been raised recently?
In that case, Honey lets shoppers know they are getting the best deal.
This can really help shoppers make a purchase decision quickly. They don't need to dig into the data or hunt around. They can just go ahead and buy, knowing that this is the best price they're going to get.

How does the app affect sellers?
These are some powerful features that are undoubtedly affecting purchase decisions each and every day.
The reason shoppers choose Amazon is convenience. Many shoppers have recognized that big box stores often offer better deals than Amazon, but they still shop on the megasite because of Prime shipping.
So while some shoppers might dig into the data and be very picky about what they buy, it's also likely that other shoppers won't be concerned about saving a dollar or two, when what they are really saving is a trip into town.
That said, there are some factors that sellers can bear in mind.
Private label sellers
When you're the only seller on your listing, this app doesn't affect you as much.
However, there's one key feature that can affect a sale, and that's the "best deal" label. If you have wild dips and jumps in your prices, or if you jack up the price of your item when inventory is running low, then buyers will be deterred from purchasing if they know for sure they're not getting the best price.
This incentivizes sellers to keep a more steady price within a reasonable range. Most shoppers won't be concerned with savings below 8%, but if they see that the price has recently been 15% or more cheaper, they will likely wait to buy. Make sure that any repricing strategies you are using aren't potentially deterring honey users from purchasing.
Retail arbitrage sellers
Repricing is a very important strategy, and intelligent repricing software can help you choose which competitors to compete with, and know when you don't have to compete on price.
The price comparison tools that Honey offers are only available when there are multiple sellers of an item, so this is just further incentivization to offer the lower price when possible, as this tool doesn't show differences in seller ratings.
Not all about the Buy Box
Amazon usually awards the Buy Box to the lower priced offer anyways, but this isn't always the case. Seller ratings can have an affect as well.
Honey makes it so that more sales can happen without winning the Buy Box.
For new sellers just getting started, this can actually be a helpful way to collect sales when you're not yet winning the Buy Box but you are able to offer a lower price than your main competition.
While you should take a moment to consider how this tool affects your selling strategy, you shouldn't worry too much.
Remember that these tools are really designed for getting the best price on one particular item, and shoppers will still be reviewing other competing products.
This means that having great reviews and product images is still far more important. Once customers are sold on the fact that your product is the best over all the others, they probably won't worry too much about saving small amounts.
Stay strategic on Amazon! Get new blog posts sent to you via email: