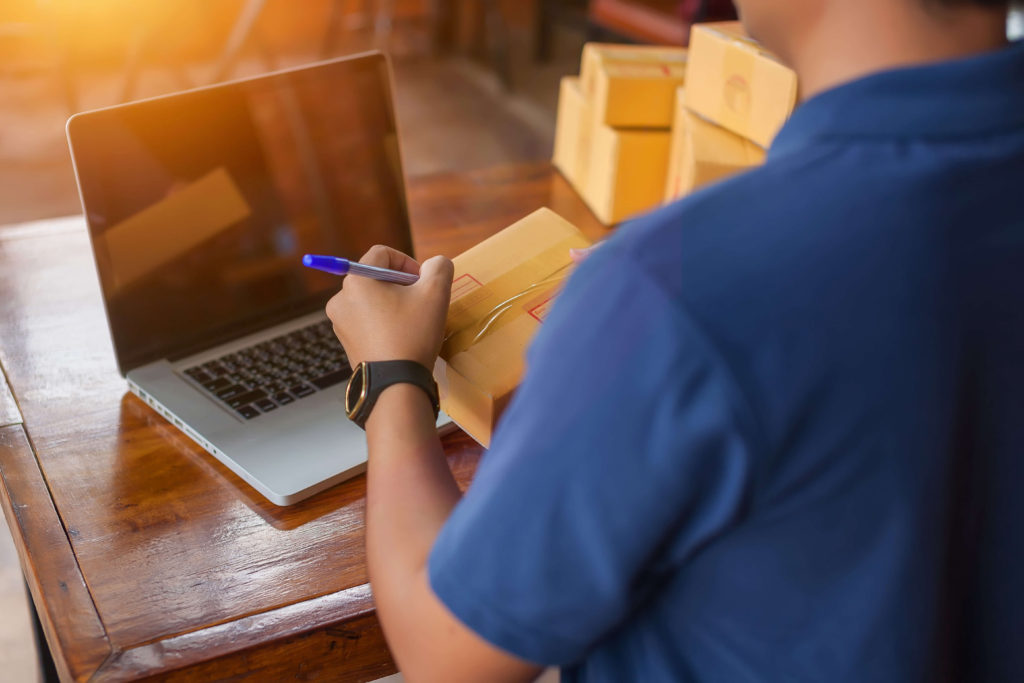 Have you heard of Amazon sellers using third party logistics companies (in addition to using FBA)?
Do you think those sellers have lost their minds? Amazon offers storage and order fulfillment, so why would an Amazon seller use a third party logistics company, or 3PL?
Most sellers assume that 3PLs only need to be used for channel outside of Amazon, such as your own Shopify store.But with increased Amazon fees (especially long term storage), more and more FBA sellers are turning to 3PLs to help them save money.
We surveyed a few successful Amazon sellers who learned the hard way how to save money when working with 3PLs. Read on to learn more.
What is a third party logistics company?
A third party logistics company helps ecommerce entrepreneurs with storage, order fulfillment, shipping, and customer service issues like exchanges and returns.
This allows the entrepreneur to focus on growing their business, building their brand and increasing demand for their products, rather than worry about the nitty gritty details of order fulfillment, which is mainly time-consuming, low-skill labor.
What do 3PLs do?
Depending on the deal you make with a 3PL, the company might handle only storage (so you're not shipping everything from your supplier to FBA) or they may also handle order fulfillment (if you are a multichannel seller).
Here's a list of what most 3PLs provide:
Ecommerce order fulfillment / pick & pack
Long term storage
Shipment receiving from suppliers
International freight and customs clearance assistance
2-day or 3-day delivery (at an additional cost to the customer)
Why would an FBA seller want to use a third party logistics company for their Amazon business?
Smaller FBA sellers will be able to store units in their home garage before shipping the appropriate amount of inventory to Amazon. Meanwhile, multi-million dollar FBA businesses may have their own warehouses which are also being used for multi-channel order fulfillment and even company offices.
In between those two extremes are thousands of FBA sellers who have too much inventory to keep at home, yet who don't own a warehouse. These sellers are left with a few options:
Send all inventory to FBA and pay high storage fees
Order smaller amounts from supplier/manufacturer (risking higher cost per unit)
Rent a storage facility
Use a 3PL to receive inbound shipments and send inventory to FBA in batches
When sellers have a great deal with their supplier/manufacturer and don't want to change their order quantity but they're getting hit with hefty long term storage and monthly storage fees, then it's time to consider a 3PL.
What are some of the drawbacks?
As with every aspect of running an ecommerce business, using a 3PL can cost a lot of money. If you don't have enough inventory and the company has a minimum fee that is higher than what the fee would be on your cubic footage of inventory…then you've just lost money by trying to save it!
Another drawback to 3PLs are contracts. Most of them have 6-month or 12-month contracts. This means you do the math before locking in to a contract. Compare their quote for storing your inventory against shipping everything at once to FBA. You should be certain it will save you money before proceeding.
How do you know if using a 3PL is right for you?
If you are already selling multi-channel, such as on eBay or with your own Shopify store, then you might already be using a 3PL. In that case, you might find that it's an affordable option to keep more inventory at the 3PL and send it to FBA in batches, instead of storing large quantities with Amazon.
If you only sell on Amazon, then you'll know a third party logistics company is right for you, if you need to order 4+ months worth of inventory to get the best price for your supplier, but then the monthly fees from Amazon eat into your profits.
How can an Amazon seller choose the right 3PL?
You'll want to do in-depth research based on your business (multi-channel, international, etc.), but here are some factors to consider when choosing a third party logistics company for your Amazon business.
Your 3PL should have a location that isn't too far to an FBA warehouse
Your 3PL should have a location close to the largest concentration of orders (if you sell with Shopify or another channel and will also use the company for order fulfillment)
No contract–pay as you go on a monthly basis
Minimum monthly spend should be inline with how much inventory you will store
To know that you're getting the best price, you should make an estimated amount of receiving shipments, storage, and outbound shipments that is as accurate as possible and then request 3-5 third party logistics companies to create a quote or a mock bill. This way you can see exactly how much you'll be paying for a month and contrast that with your typical FBA fees to see which represents the most amount of cost savings.
Do you use a 3PL as a FBA seller? Let us know your experience in the comments below.
Refunds Manager is dedicated to saving FBA sellers money. Find out how much Amazon owes you for common mistakes and fee errors.
Sign up and start seeing refunds in as little as 36 hours.
Stay strategic on Amazon! Get new blog posts sent to you via email: