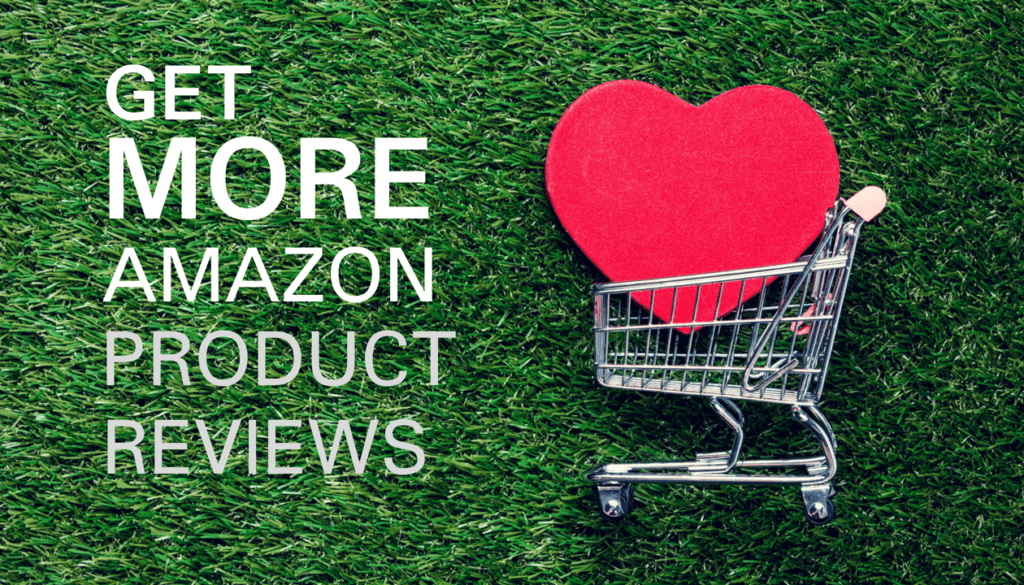 Guest post by Chris Dunne from FeedbackExpress
According to BrightLocal, 79% of us trust online reviews as much as personal recommendations and 91% of consumers read online reviews for local businesses.
This is why product reviews are so vital for private label sellers on Amazon — they are a silent force that help drive sales and increase conversion rates.
Positive product reviews provide social proof and build consumer trust — potential buyers (and Amazon) can see you're selling a quality product which people are happy with.
Product reviews on Amazon also help improve your product visibility, making it easier for buyers to find your products and boosting sales.
How to generate more product reviews
Firstly, (as I'm sure many of you are aware) it is against Amazon's terms of service to offer incentives for product reviews. Don't do it, it's not worth it. If you get caught (and you will eventually), you'll lose your selling privileges.
In Amazon's words, "You may not intentionally manipulate your products' rankings, including by offering an excessive number of free or discounted products, in exchange for a review."
Amazon encourages you to request reviews but any attempt to manipulate reviews is prohibited. This includes asking for a positive review or providing incentives for reviews.
Getting product reviews on Amazon requires patience, but ask for reviews consistently and with the right message at the right time—the rewards can be considerable.
Here are typical engagement rates for Amazon sellers:

Standard Amazon seller who doesn't request product reviews: <1%
Seller starting with FeedbackExpress: 2-3% in first 3 months
A long-term user of FeedbackExpress: 4-8%
Users who customise templates for each private label product they sell: 5-15%
By using the professional templates within FeedbackExpress, sellers are typically seeing a significant increase in their product review count which in turns leads to higher visibility and more sales.
"Since using FeedbackExpress, my review quantity has increased by over 100% and the quality of feedback has also improved. I am able to deal with any issues quickly and resolve them for the customer so they are happy and give me great reviews." – Michael Gower, Gower Health Fitness Solutions
4 steps to get more Amazon product reviews
Here's our four-step process for getting more product reviews on Amazon:
Sell a high-quality product.
Have an outstanding product detail page that clearly details what the product is.
Provide a great customer experience.
Use reputable automated product review software such as FeedbackExpress to increase engagement levels.
If you've achieved the first three steps, then all you need to do is ask for a review in the right way (at the right time) and make the review process simple.
When to ask for product reviews?
With reviews, timing is everything! Within FeedbackExpress, you can decide when you want to ask for a review.
This includes: sending your review request X days after the item has been delivered or when a buyer has left seller feedback. Those buyers who do leave positive seller feedback are more likely to take the time to leave a product review as well — so, ensure you follow-up with these customers.
A popular strategy among FeedbackExpress users is to send a number of emails at different points that add value and build rapport with customers.
Seller tip: You should make your emails as personal as you can.
Free ebook: Learn how to get more Amazon product reviews and prevent negative ones.
How to ask for a product review
When you send an email, you should customise your content and add value. Here are seven tips to help you create a great product review request process.
Personalise your emails and include a logo.
Add value by giving tips on how to use the product.
Always be polite and professional.
Ask open-ended questions such as "how did you find?".
Don't offer incentives!
Include a link to the product review page to make it easier for buyers to comment directly. Don't include links to external sites!
Remind buyers that you're happy to address any concerns they may have.
Need help? Check out this great free template for requesting Amazon product reviews.
Final thoughts
For any seller who creates their own listings, whether it's a one-off product, a bundle, or a private label product line, having a way to increase product reviews without breaking Amazon's terms of service is critical to their business.
Product review software like FeedbackExpress makes the process of gathering reviews so much easier through automation and is fully compliant with Amazon's terms of service. You can customise templates written by professional copywriters, proven to increase customer engagement.
About the author
FeedbackExpress is a powerful, cloud-based software solution that helps Amazon sellers automate and manage their feedback communication with buyers. Sign-up with the promo code "FEX10″ and you can enjoy a free 30-day trial and get 10% off you first month's bill.