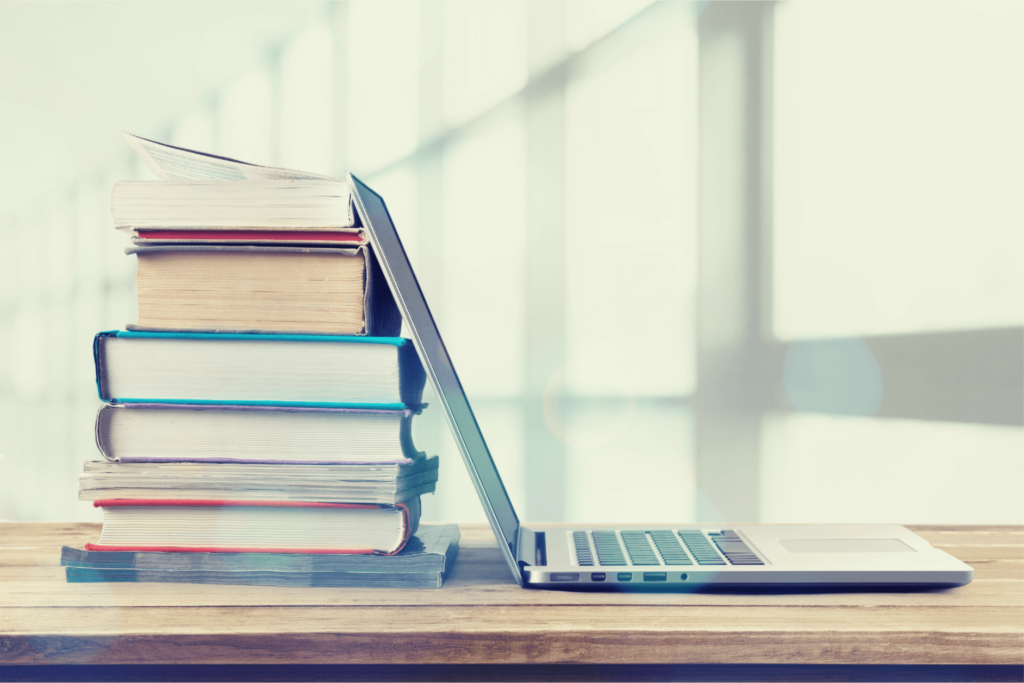 If you're a modern entrepreneur, you've likely invested in online courses. Some of them have changed your life. Others have changed credit card balance, and that was about it. We've pulled together the top Amazon FBA courses with great ratings offered by well-established Amazon selling gurus.
With this list, you don't have to go hunting around for the best course, or worry about whether an investment you'd like to make is a smart decision. We've done the hunting for you.
Top Amazon FBA Courses
These are the most popular and trusted courses for improving your Amazon FBA business.
Amazing Selling Machine

Traffic and Profits

How to Make $1000+ Per Month Selling on Amazon

MarketPlace SuperHeroes

Next Level Amazon
Amazing Selling Machine
Who offers the course: Jason Katzenback and Matt Clark. They have also created the SellerCon, a 3-day event for Amazon sellers.
The price: $4997, with a payment plan available
Perfect for: New Amazon sellers who can afford to invest in a comprehensive training, instead of having to scour the internet to piece together lots of different tutorials. Also new Amazon sellers who are 100% ready to take the plunge.
What you will learn: The Amazing Selling Machine is a course that promises to teach you everything you need to know about launching an FBA business. The course teaches you how to create a private label Amazon business: how to find the best product opportunities, source your products, brand them and sell them. Because they go into branding extensively, this course is a favorite for Amazon sellers who are launching private label products.
Where to sign up: The course is not currently being offered. You can join their email list to receive future promotions here.
When it will be offered again: The course is typically promoted two times per year.
Traffic and Profits
Who offers the course: Scott Voelker, who runs The Amazing Seller podcast, which we've covered previously in our list of top podcasts.

The price: $199
Perfect for: Current FBA sellers who are ready to go multi-channel. Best for intermediate or advanced sellers.
What you will learn: It's becoming harder to sell on just one platform, such as Amazon, Ebay or Etsy. The most successful ecommerce companies sell across multiple channels, not only those three but also on their own website, backed by WooCommerce, Shopify or BigCommerce. In this course, Scott teaches FBA sellers who already have a few products how to market their businesses and drive more traffic not only to Amazon but to their listings on other channels and their ecommerce website. If you already have a product or two and you want to grow your business, then this is the perfect course for you. There are few people who understand how to do marketing for ecommerce products really well, and few who teach the subject with as much passion and experience as Scott.
Where to sign up: You can sign up for the course here.
When it will be offered again: Traffic and Profits is a new offer from Scott Voelker, and isn't set to be an annual event. If you'd like to be notified of the next round, sign up for Scott's email list at TheAmazingSeller.com.
How to Make $1000+ Per Month Selling on Amazon
Who offers the course: Ryan Grant, who runs the blog Online Selling Experiment, which he started back in 2013. Ryan believes that you shouldn't start your own online brand until you've been successful with flipping, retail arbitrage and wholesaling. This way, you don't have to make a big investment with no known return, which is required with developing your own products.
The price: $199
Perfect for: US-based entrepreneurs who want to learn retail arbitrage (reselling products purchased in big box stores on Amazon)
What you will learn: Ryan Grant will not teach you how to launch an ecommerce business that will quickly scale to multiple millions of dollars a year. In fact, the title for this course is "How to Make $1000+ Per Month Selling on Amazon." Maybe that's perfect for you. Maybe you've never had any experience with running a business before, and you want to start simple. You don't want to launch your own brand. You just want to earn extra income and see where it leads. This course will walk you through the process of retail arbitrage, where you find great deals at stores like Walmart, Target and Home Depot and then sell the products at a profit on Amazon.
Where to sign up: You can purchase the course here.
When it will be offered again: This course is offered year round, so you can buy it at any time.
Marketplace SuperHeroes
Who offers the course: Robert Ricky and Stephen Somers, both of whom own and operate multiple 7 figure ecommerce businesses.
The price: $997
Perfect for: New sellers who want to launch a private label brand but want to avoid the big price tag of Amazing Selling Machine. Or existing sellers who want to expand to new global markets.
What you will learn: Many sellers find that this course is just as informative, if not more than informative than Amazing Selling Machine. And yet it's less than a quarter of the price! So if you're ready to launch your first private label product, meaning you'll be deciding on a product opportunity, sourcing it (likely from China), branding it, and selling it. This course goes into extreme details on the topics that snag many sellers, especially product research, safe and reliable sourcing and accessible branding.
This course is not only great for new sellers, but existing sellers too, because it teaches you how to move into other Amazon markets, particularly Europe, where there are still a ton of opportunities for new products. For that reason, it's a great investment, because you will not only rely on the course during launch, but later on in your entrepreneurial journey too.
Where to sign up: Sign up to watch the webinar and the course will be promoted afterward.
When it will be offered again: The course is promoted on their email list after you've seen their webinar.
Next Level Amazon
Who offers the course: Stephen Smotherman, who started selling on Amazon FBA in 2011 and quickly turned retail arbitrage into his full time business. He runs the blog Full Time FBA.
The price: $177
Perfect for: Intermediate level sellers, more specifically those who have been doing retail arbitrage for a few months or more and want to learn how to scale their business full time to replace their job.
What you will learn: Stephen lays out a step-by-step plan for scaling your retail arbitrage business. One of the key components is learning how to outsource tasks to assistants so that you can focus on what matters in your business and scale. As any entrepreneur knows, outsourcing and delegating is incredibly difficult because we all fall in the trap of trying to do it all ourselves. For a really low fee, you'll get the exact roadmap you need to stop doing it all alone and free up your time for taking on more opportunities.
Where to sign up: You can purchase the course here.
When it will be offered again: This info product is available year round.
Amazon FBA as a Private Label Business Launching Platform
Who offers the course: Damir Šerbečić is an Amazon seller, ecommerce store owner, and digital marketing expert.
The price: The great thing about Udemy courses is always the price point. This one is only $19.99 but it's just as thorough and valuable as a course that costs thousands of dollars. 
Perfect for: Brand new Amazon sellers who haven't taken a course or launched a product previously. 
What you will learn: As the name implies, this course is all about launching a private label business on Amazon FBA. While some entrepreneurs prefer to dabble in wholesale or retail arbitrage first, plenty more go straight for a private label product so that they can learn how to launch a brand that they can hopefully sell off Amazon as well. The course covers everything from niche research to product sourcing to listing optimization. 
Where to sign up: The course is available for purchase at Udemy. So far, 10,000 students have taken the course, and it has a 4.5 star rating out of 1,800 reviews.
When it will be offered again: You can buy this course year round.
Source and Sell on Amazon FBA [Without Private Labelling]
Who offers the course: Theo McArthur is an entrepreneur who started her first online business in 2001, and started selling on Amazon in 2013. 
The price: $169.99
Perfect for: Beginning sellers who are intimidating by designing their own product and launching their own brand. 
What you will learn: Want to sell on Amazon without having to launch a private label brand? This course was designed to teach wholesaling and retail arbitrage. It details the pros and cons of different sourcing methods, helps you identify profitable products, teaches you how to calculate your real profit margins, and shows you how to find and prepare your inventory. 
Where to sign up: This is another great course available on Udemy. 3,000 students have already enrolled, and it has a 4.6 star rating out of 500 reviews.
When it will be offered again: This course can be purchased year round. 
Will you be investing in an Amazon FBA course any time soon? We hope this list helps you choose the best course for you!
Stay strategic on Amazon! Get new blog posts sent to you via email: