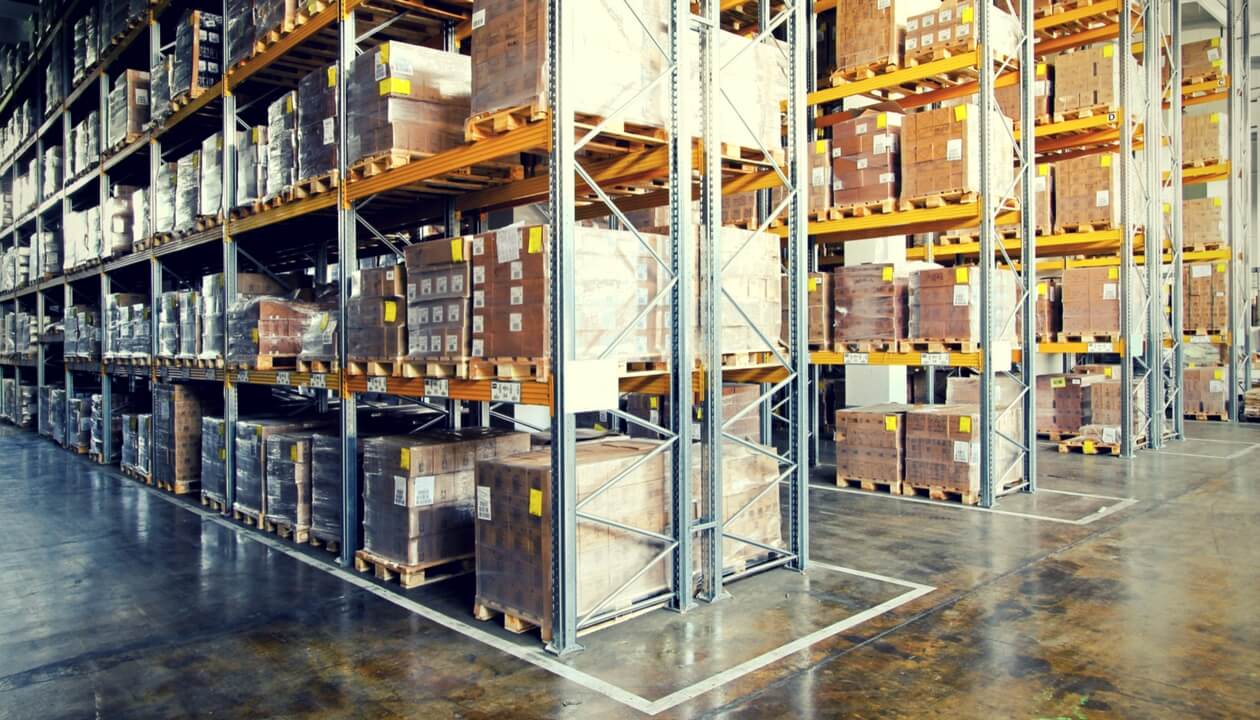 Saving time, space, and money with Amazon FBA is only the beginning. FBA stands for "fulfillment by Amazon" but it covers so much more than just fulfillment.
With Amazon raising their storage fees and lowering their shipment fees during the upcoming 2016 holiday season (thus penalizing anyone whose inventory is not moving during the critical time) it's easy for sellers to get a little nervous about the changes.
The key is to remember that the benefits of FBA outweigh the risks, so long as you truly make use of them.
1. Save space–use Amazon's warehouses
Many ecommerce retailers store and ship products out of their garage (or even their bedroom), but this is not an option for anyone who is pressed for space. More importantly, sellers who don't have to stock and sort their inventory on a daily basis can stay sane! Can you imagine having all those boxes stare at you everyday? It would cause a lot of stress and might cause you to think too granularly about your business.
2. Save time and money by not packing and shipping
No need to choose the right items in the right quantities, box them up, and ship them out. Amazon handles all of this (and can combine your items in the same shipment with other Amazon products). You can save money, time, or both by outsourcing this process to Amazon.
3. Automatic, around-the-clock customer service
While many sellers choose to interface with their customers directly (at least for feedback or a post-delivery check-in) it's nice to know that you don't have to.

In the case of an illness or an emergency–or if you simply have more orders than you can provide customer service to–you can rest assured that the base level of service is well taken care of.
4. Easy to scale
FBA is a great option for beginning retailers. There are no minimum amounts that you need to send in, so you can start with an amount you're comfortable with and grow from there.
If and when the orders escalate, you only need to make sure you're sending enough to Amazon's warehouses, and don't have to worry about instantly hiring employees or going nuts with too much work.
5. Eligible for free shipping and free two-day shipping with Prime
Amazon Prime customers have paid $99 per year for the privilege of free two-day shipping, so they want to use it. Prime customers will routinely select eligible products over those that don't qualify.
Customers who don't have Prime often use Amazon because they order several things on their shopping list and get free shipping for all the items, instead of going to multiple sites and paying a shipping fee at each one. It's important for all Amazon customers to see the free shipping option for a product, in case they have other items in their cart.
By making your products eligible, you easily increase your sales.
6. Better chance of winning the Buy Box
The Buy Box is the "Add to Cart" call-to-action on any page, and the seller whose information shows up inside the Buy Box is the most likely to receive the sale as most customers simply trust Amazon's first choice without comparing alternative sellers.
Amazon gives a small boost to sellers using FBA in the Buy Box algorithm. Coupled with the other benefits of FBA (like fast shipping), it can make a huge difference in how often a seller shows up there.
7. Easier return process for sellers and customers
Customers who shop online demand a seamless return process. eCommerce shops with high return fees and no automatic label-printing can turn away customers who are picky or pressed for time.
By using Amazon to offer a free, easy return process, you can satisfy customer demands.
8. Multi-channel fulfillment makes FBA an all-in-one solution
Many sellers believe that single-channel selling is a recipe for disaster. You have less longevity: if a fee change hurts your business and you have no alternative channels to fall back on, then you've put your business at risk.
Whether or not selling on Half, eBay, and your own site matter to you depend on the type of products you sell and your long-term business goals, but it's nice to know that the service is available when you're ready to expand.
9. Gain credibility with loyal customers
Whether or not a customer cares about free shipping, the simple fact that your product is eligible is worth something. Think of "Prime" like the Amazon seal of approval. Most customers don't know about FBA and don't understand how it all works, but they do know that Prime products are shipped from Amazon–otherwise how could it all come together in just two days?
Showcasing your products as trusted and Amazon-approved is a huge win with loyal Amazon fans.
10. Offer gift-wrapping services
Amazon is go-to source for gifts. The product movement that happens during the holiday season is truly astounding, but the site also offers Baby Registry and of course sells birthday gifts everyday. For the customer who wants their loved one to receive a wrapped gift, you can make sure your product is ready for the full treatment (without having to do it yourself).
11. Get fulfillment and shipping errors removed from ratings
If a product is damaged during shipping or arrives slower than expected, you might see that error reflected in a poor rating. For sellers using their own fulfillment methods, nothing can be done. You'll have to hope that the bulk of your positive ratings will average out. But when using FBA, any poor rating that has to do with shipping or warehousing doesn't have to stick around. In fact, you can request that Amazon remove it.
12. Devote more time to marketing
Time! Oh that elusive thing called time! Sellers who use FBA absolutely save time, and it shouldn't be squandered.
For sellers who offer branded or white labelled items, engaging social media accounts can make or break your business. Build up your channels, learn more about your customers, and offer high-converting promotions.
13. Gain access to massive amounts of high-quality traffic
More than a million websites link to Amazon. The traffic that heads to Amazon each and every day is known as "high quality" because visitors are there to shop. Anyone who owns any type of business knows how important it is to qualify your leads. In a way, almost any visitor inside of Amazon has already been qualified as someone who is looking to buy.
Simply by listing a product on Amazon, you gain access to this traffic, but by using FBA, you stand out better and are more easily found.
When used as a multi-channel fulfillment option for a massive ecommerce operation or as a small starter business for a first-time seller, Amazon FBA benefits are many.

Save additional time by outsourcing FBA fee tracking to Refunds Manager. We'll search for and make claims for any fee errors we encounter. Learn more here.
Sign up for new post notifications via email: