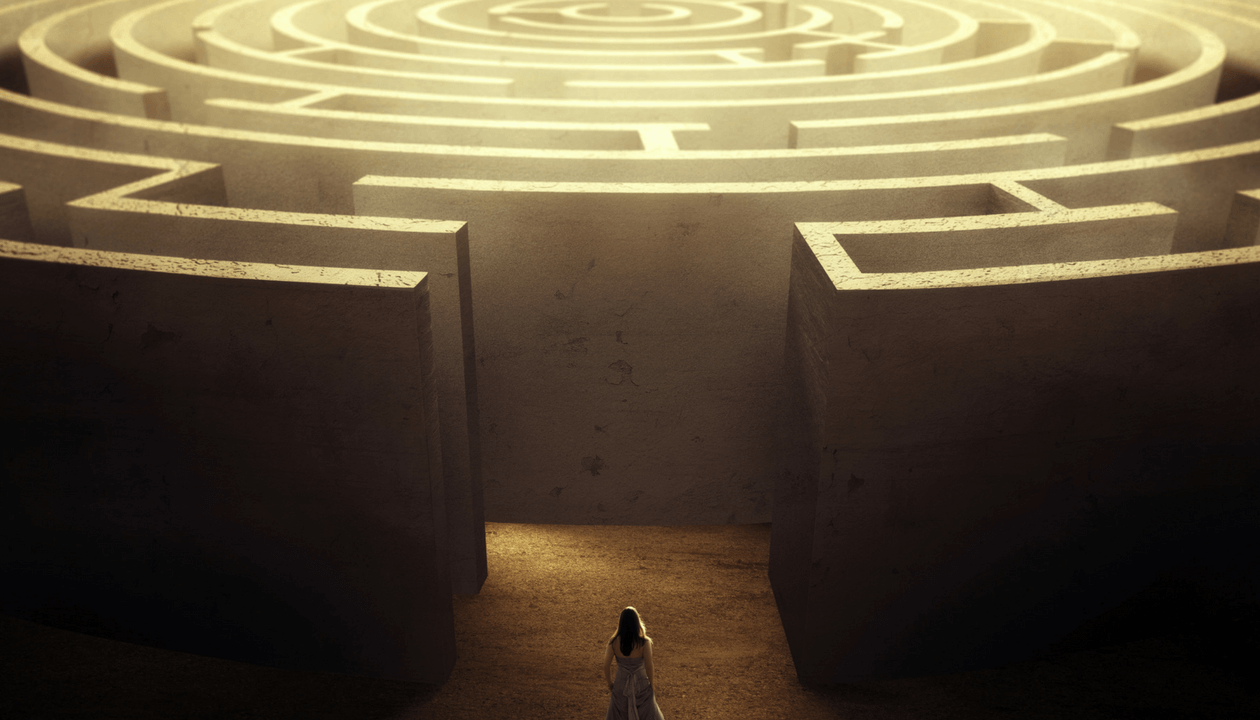 When your Amazon inventory is misplaced, you might find yourself feeling a little lost. What happens next? How do you recoup your losses? How can you best protect your inventory?
In this post, we're covering all of the common questions about misplaced inventory, so you can know how to get your money back and rest easy.
How does Amazon inventory get misplaced?
An Amazon warehouse can be as large as 1.2 million square feet. Whoa, that's huge. The warehouses operate with what is known as a "chaotic storage system." Meaning, instead of being organized by product type or seller or some other factor, the shelves are actually not organized at all.

The warehouses are like a living organism. Never stagnant. Always changing.
New items come in, are scanned by their unique SKU and are placed where shelving space is available. The benefit to Amazon is that space can be used as needed. When employees need to grab items to fulfill orders, the database (which knows the location of each item) can provide an optimized route.
Couple the sheer size of the warehouses with the amount of inventory (and the fact that the organization is considered "chaotic"), and things are bound to get lost.
If your inventory is marked as misplaced, what should you do next?
Inside your Inventory Adjustments report in Seller Central, you will find itemized reasons for all corrections and updates to your inventory, including losses, receiving discrepancies and more.
When something is marked as misplaced, there is not a whole lot you can do initially, as items must be missing for a consecutive 30 days to be eligible for reimbursement. Amazon will typically reimburse you the average sale price of the item(s) within a few business days.
To give Amazon time to reimburse you according to their policy, it can be wise to wait about 35 days, or 5 business days after the inventory has been missing for the full 30 days.
What amount will Amazon reimburse?
Unfortunately, Amazon does not always reimburse for the amount of the sale price. You're not necessarily going to get the amount you would have had the items been sold instead of misplaced.
Especially if you are a new seller (or this is a new item), you can expect to NOT get the amount you were hoping for from an actual sale.
Instead, Amazon takes the following data into account when awarding the reimbursement:
Sales history of the seller
Average FBA sales price of the item on Amazon
The sales history of the ASIN
If you greatly disagree with the amount that Amazon has chosen, you can request a reevaluation.
How can you track reimbursements?
The problem with misplaced inventory is not Amazon's reimbursement policy (which is fair) or that inventory goes missing (which is inevitable). The problem is verifying that reimbursements have been received. Reviewing and reconciling your account is a complicated process.
Some sellers even go to the trouble of creating their own tracking database and writing scripts with Java or MySQL. Some sellers spend a lot of time in Excel, importing the results of various reports.
A far more realistic solution for most time-pressed FBA sellers is to get help reviewing the accuracy of their inventory and reimbursements.
The Refunds Manager team uses proprietary software to reconcile reimbursements for misplaced inventory and many other cases. Our account auditors manually review errors and submit reimbursements claims on your behalf.
What's the best way to prevent inventory losses?
Ultimately, you want to prevent as much loss as possible.

You aren't in control of what happens inside the Amazon warehouses (and you wouldn't want to be), but you are in control of discovering new issues and reconciling old issues. It is possible to make sure that every single piece of inventory you send to Amazon is 100% accounted for, and Refunds Manager can help with that.
Here are just a few of the things we can get you money back for:
Misplaced inventory
Customer return discrepancies
Weight and size fee overages
To prevent profit losses and protect your margins, get an outside eye reviewing your account for errors and make sure that all reimbursements are processed accordingly.
Stay strategic on Amazon! Get new blog posts sent to you via email: