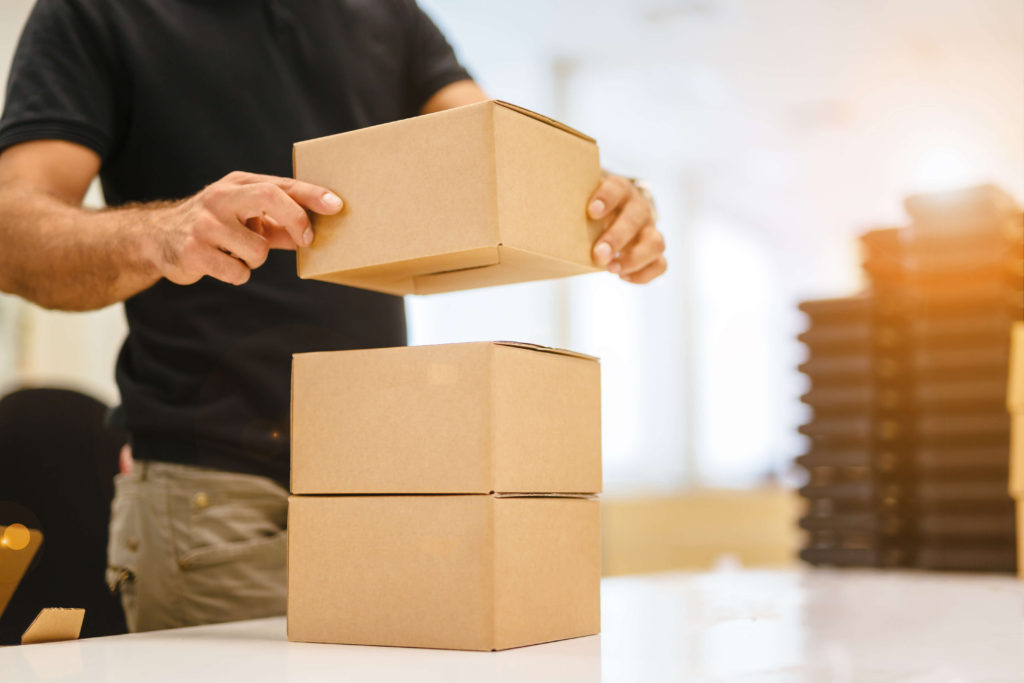 Editor's note: Guest post by Volo
Do you sell to trade and business customers online? If you're serious about growing your B2B enterprise, Amazon Business is an incredible opportunity.
Imagine you were offered an audience of millions of businesses, each with sourcing and purchasing managers, given access to one of the most sophisticated and powerful fulfilment operations in the world, and it was all set up for business customers and sellers.
You'd have to give it a try, right?
Global B2B ecommerce is set to be double B2C ecommerce by 2020. Amazon Business took in over $1bn in its first year in the US and launched on Amazon.de at the end of 2016.
The platform comes with new features like Business Pricing, Quantity Discounts and a VAT calculation service. Business customers range from small businesses to large corporations and institutional buyers.
So what is so attractive about Amazon Business to those businesses?
Let's explore those features in more detail.

Business Pricing
Business Pricing is a straightforward feature – it means that business accounts receive exclusive prices unavailable to ordinary consumers, and allows sellers to offer discounts for bulk purchases.
Prime-tier Shipping
Business customers are offered 2-day free shipping on orders over $49 – and with 20 million eligible items, picking up $49 worth of supplies is unlikely to be a big barrier for them.
Prime subscribers will be able to access their Prime benefits in the Business site when they add Business to their Prime account.
Tax-Exempt Purchasing
For businesses eligible for tax-free purchases, Amazon provide a program called the Tax Exemption Program. This does exactly what it sounds like it should do, and offers the ability to manage tax exemption across an organisation.
Multi-User Accounts & Management
To ensure that businesses retain oversight of their expenditure, business accounts can have multiple users associated with them, with a hierarchy and management tools.
This includes customisable approvable workflows, as well as reporting and analytics capacity.
Purchase System Integration
Larger businesses will have an established solution to manage purchasing. Amazon Business is certified to work with major providers in this field.
The growth potential for a business that provides business products, and that adopts early and smartly is huge.
So how can you get on Amazon Business?
It's pretty simple – you just need to add Business features to your account. This can be done right in Seller Central, which is also where you'll manage your Amazon Business listings. You don't have to be based in US or Germany – international sellers can sign in to Amazon Business US and DE.
Amazon are also working on bringing the same opportunity to the UK – the world's 3rd largest ecommerce market.
Already got too much to do?
Especially when you're running ecommerce across different channels, you'll inevitably hit a limit where you just don't have the time to think about moving into new markets or expanding. For many of our customers, the addition of just a second channel makes it too hard to manually manage the listings, adjust stock levels, and so on.
Maybe you've tried creating your own method, a way of doing things that lets you just about get enough done. Perhaps you've hired a few more hands on the deck to help you keep things moving quickly enough.
You need a solution that automates, so that you've got your time back (to do things like research and maybe set up this whole Amazon Business thing.)
Volo provides an end-to-end solution for multichannel online retailers. As an early adopter of Amazon Business, our solution is fully compatible with all the new features and functions in the B2B platform. We'll also be supporting the UK version as soon as it is released.
If you provide business products for other businesses (pretty much anything they would use in their offices, canteens and warehouses) and want to learn more about Volo, visit our website where you'll find information about the platform, free ebooks and webinars for ecommerce sellers, and contact details.