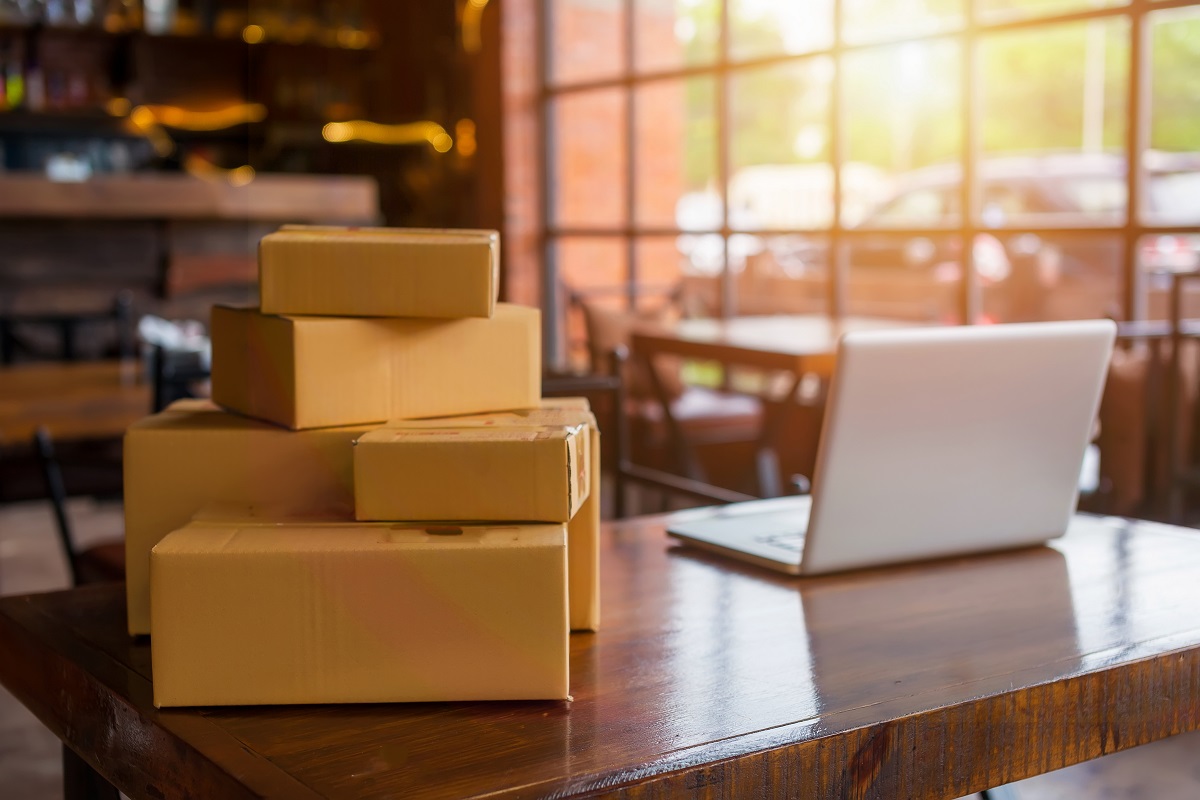 Are you looking to sell products and grow your business online? Well, Amazon is currently one of the best options when considering going online. Several software tools have been developed to help Amazon sellers avoid minor calculation errors with respect to their products.
This article explores some of the best options when looking out for free FBA calculators and the peculiarities of each of them. However, before going too deep into these tools, it is important to have background in what Amazon FBA is.
What is Amazon FBA?
Amazon FBA is a phrase that is quite popular when selling online. FBA stands for Fulfilment by Amazon and is a service offered by Amazon to help make the logistics process much easier for Amazon sellers. GBA takes off the pressure involved in selling online and makes the process much more seamless.
With Amazon FBA, Amazon is responsible for storing products and logistics involved in servicing orders. However, these services are offered at an affordable cost.
Why is an FBA Calculator Important?
Considering the amazing level of opportunities the Amazon marketplace offers, using the FBA option is, without a doubt, a suitable choice for a business owner looking to expand and grow their business on Amazon. Apart from this, it is also important for sellers to keep tabs on the latest trends in the Amazon marketplace.
The Best Free FBA Calculators
Here is a list of some of the best FBA calculators available for free online. Each of these calculators offers a unique selling point to sellers.
IO Scout
IO Scout free FBA calculator offers users almost all the information they need and helps them grow their understanding of how FBA works. IO Scout does everything from helping you find the best products to sell on Amazon to help you ensure you choose the most profitable products on Amazon.
Apart from its free FBA calculator, IO Scout also offers a range of other features, although you might need to pay a monthly subscription fee to access some of these features.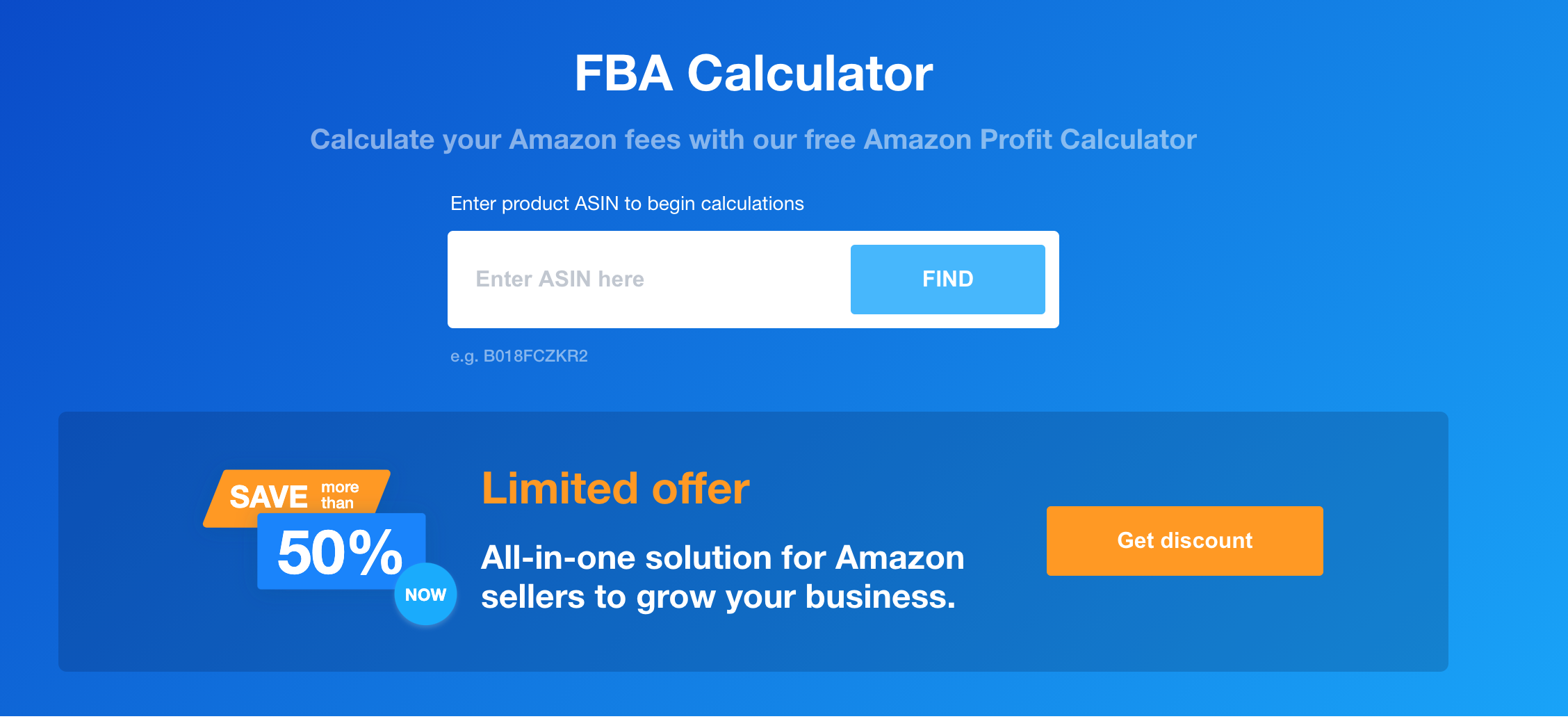 2. Viral Launch
Viral launch offers Amazon sellers a number of features. This makes it a suitable software for Amazon sellers who are flexible. All you have to do is enter the URL of your product into the calculator, and it immediately gives you the fee expectations of the product. The calculator can also be used as a Chrome extension so it can be used more conveniently. Viral Launch also offers a range of other functions to Amazon sellers at a monthly price. 

3. Jungle Scout
Jungle Scout is another big name when using Amazon FBA calculators online. Over the past few years, Jungle Scout has managed to grow its range of features, making it one of the most comprehensive FBA tools available online.
Although you would also be required to pay to access the full features of Jungle Scout, you can access some of its features for free.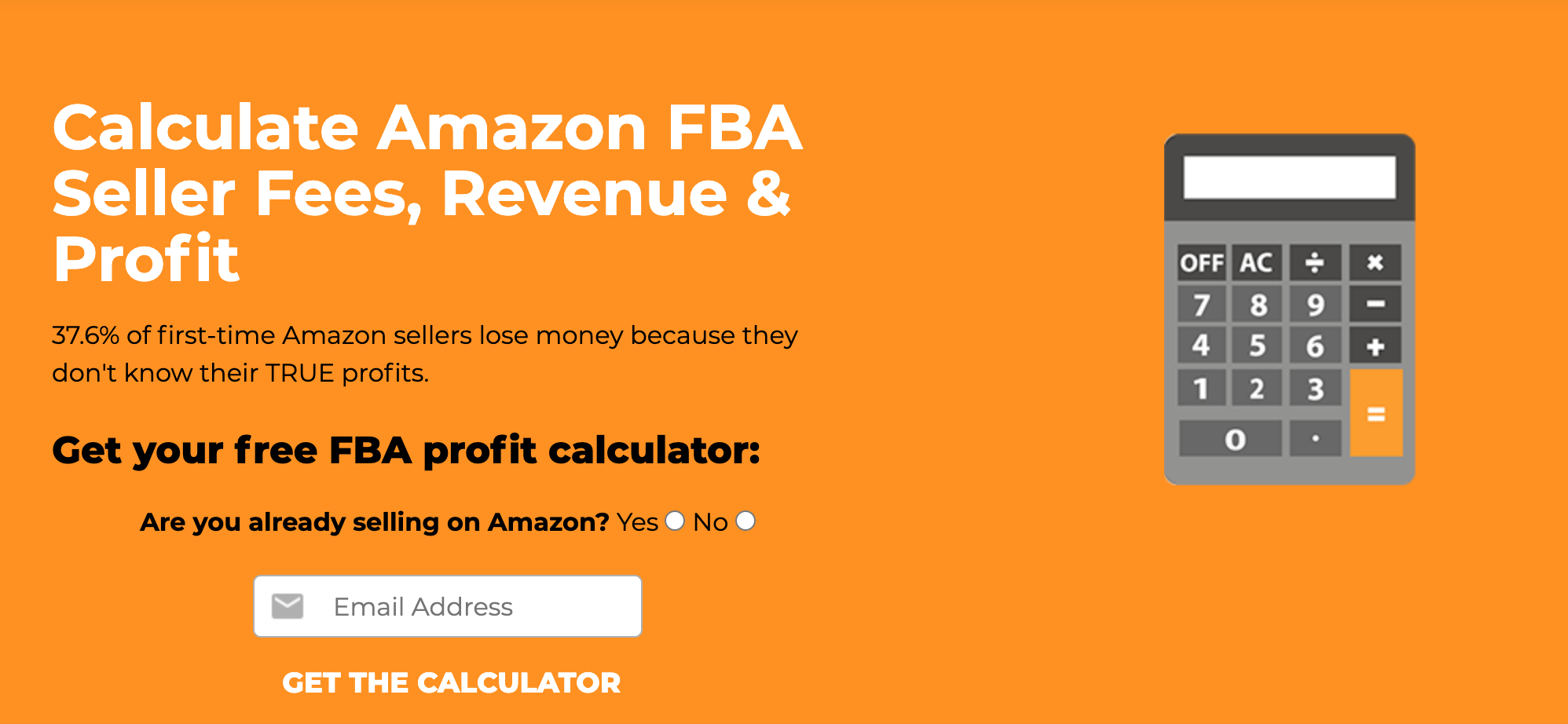 4. AMZScout
AMZScout is another top FBA tool for Amazon sellers. AMZScout offers sellers a wide range of important features that offer the insights needed to make the best business decisions. If you are looking for a basic FBA calculator, then this tool is just what you need. All you need to do is input the product's URL, and you can get an idea of the FBA costs associated with the product.
The calculator is also available as a Chrome extension. The application also helps to understand the total costs, thereby making it easy to predict the profits associated with certain products.

5. Salecalc
Salecalc also offers most of the features offered by other FBA softwares, although Salescalc has a general user interface. Most of the other applications only require a product URL to process FBA information. You might have to input more details about the product when using Salecalc. This makes it preferable for sellers who prefer the manual method of calculating FBA fees.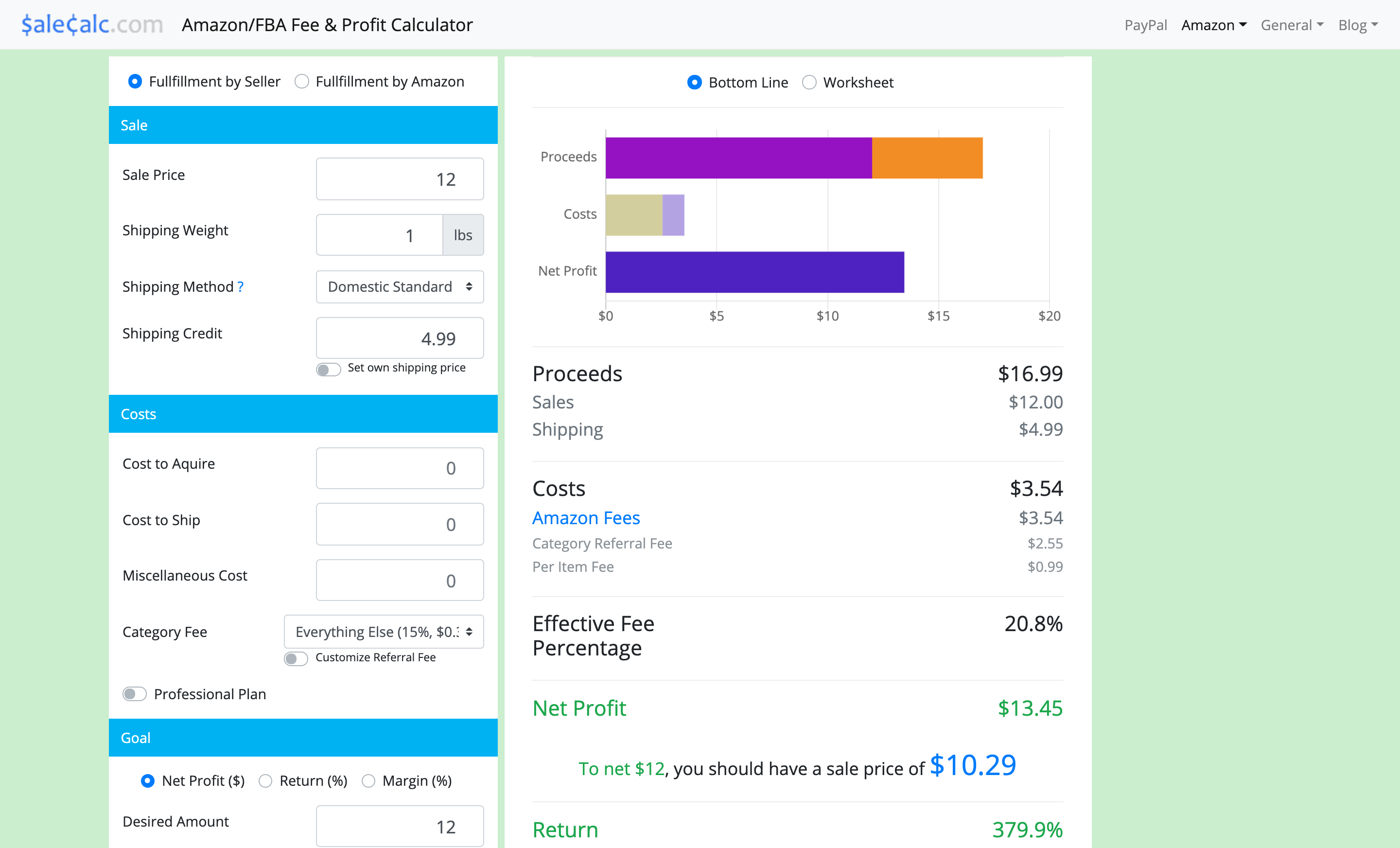 6. Seller App
Seller App is another basic FBA calculator application. However, it is still capable of doing a number of things for Amazon sellers. The Seller App is similar to several other FBA tools. All you need to do in input the URL of the product to see the Amazon fees.
A major feature to note of the Seller App is its simplicity, which makes it very easy to use for sellers. However, several other features are being added to the Seller App.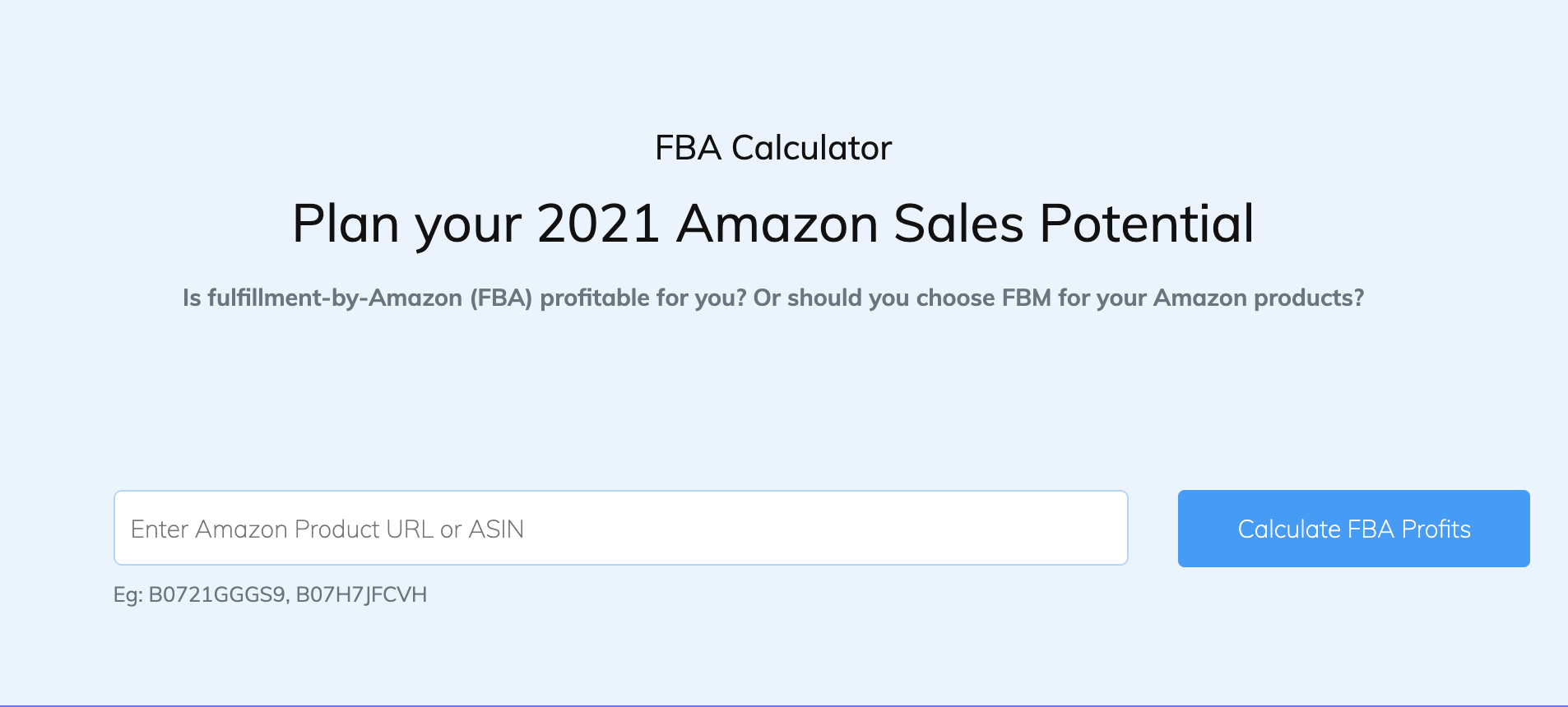 How to use Amazon's FBA Calculator
Using an Amazon FBA calculator can go a long way in helping to gain important insights into the costs associated with using Amazon FBA and predicting your profit levels. Depending on the interface, using an Amazon FBA Calculator can be quite tedious to navigate. Although some interfaces are much simpler than others.
The basic steps for navigating on Amazon FBA calculators include;
Find the product on Amazon

Enter seller information on calculator

Enter product information

Analyze and utilize data
Choosing IO Scout
Although there are several FBA tools available online, IO Scout offers Amazon sellers an amazing offer at the best price online. From FBA calculators product tracking and listing tools, keyword research tools, and several other handy products for Amazon sellers. IO Scout offers all these features at the best price available online.
Another amazing perk offered by IO Scout is its personal assistant feature that is designed to help sellers get the best from FBA practices and toolkits.