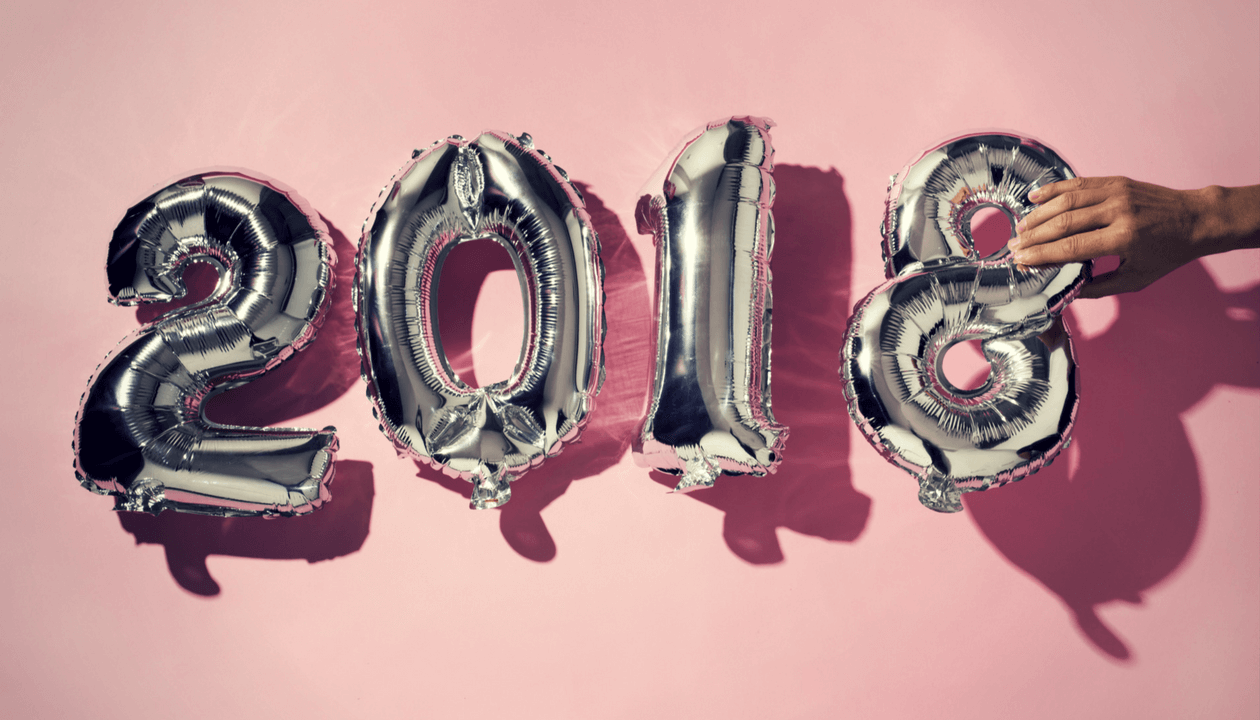 2017 is gone and 2018 is here. It's time to rethink our strategies, forget our bad decisions, and prepare for a new year in business.
Amazon PPC lets you pay to play. If your products aren't getting the organic traffic you'd hoped for, you can pay for exposure. When you do it right, and you can turn one dollar into three. Do it wrong and you're out even more money than what you spent on inventory.
To stay sharp on your Amazon PPC skills, you need to keep up with changes to the platform and try the best, most current strategies.
Doing PPC in 2018? Check out our list of tips and strategies for the coming year.

But first, a recap of Amazon PPC basics
If you're just getting started, read this post to help you set up and optimize your first campaign. Before we jump into it, here's a quick recap of the fundamentals of Amazon PPC.
PPC – pay per click
Campaign – the highest level of advertising account structure
Ad group – groups of product ads sorted by attribute
ACoS – Advertising Cost of Sales (how much you're spending on ads divided by sales)
Keyword – search terms that you target
Sponsored product ads are still the highest converting
If you're new to PPC and don't know which ad type to try, go with sponsored products. If you've had success with PPC before and are looking to expand, it's quite possible that the best use of your money is a higher budget with sponsored products.
Sponsored product ads show up on the product page of a relevant product. These sponsored items appeared on a listing for Kirkland chocolate covered almonds.

These types of ads have the highest conversion rates because they are shown when customers are actively shopping and they are shown with relevant items.
Headline search ads are worth trying
While SPAs (sponsored product ads) are still the highest converting, HSAs (headline search ads) are now successful than ever. This is due to a few recent changes made by Amazon in December 2017.
HSAs, the banner ads shown above organic results in the search results page, still feature a company logo, tagline and a few product options to shop. What's different is the addition of the Prime logo and the review stars.

Because these ads look more like normal product ads (not just a branded banner), they are getting more clicks. The more information customers have, the more likely the clicks you pay for are going to be good ones. Customers can see the review counts before even clicking through, so you won't waste money on picky customers who don't buy less than 4 stars, or less than 50 reviews, for example.
These changes make HSAs a worthwhile PPC experiment for sellers of branded product lines.
Product readiness is more important than ever
There are so many cautionary stories out there of sellers who have spent hundreds or thousands of dollars on PPC without seeing any return on investment.
With bids and budgets climbing higher and higher, smaller sellers with smaller profit margins are being edged out. That's why in 2018 it's more important than ever to only use PPC if your product is truly ready. Read our full Amazon PPC readiness checklist here. It includes items that can help in your listing optimization.
The fact is, some products do better with PPC than others. Know what you are willing to spend to experiment, and then stop and try organic methods if it's just not working for you.
Don't jump into PPC without calculating ACoS
It's tempting to want to jump into PPC too soon and start getting quick ROI.
But it's impossible to know whether you'll be getting ROI or not if you don't calculate your ACoS. Without knowing your ACoS, you run the risk of overspending.
We recommend calculating both your break-even ACoS and setting a target ACoS.
Here's how to figure out the ad spend that will have you breaking even.
ACoS = total ad spend divided by ad-generated revenue.
Let's say your profit margin is 40%. If your ACoS is higher than that, you are losing money.
If you keep your ACoS lower than your profit margins, then you will break even. You need to know your exact profit margins to get an accurate number.
But breaking even isn't a great business model, so be sure to set a target ACoS as well. You might want your ACoS at 20% or lower to make sure you're still getting a profit.
Regularly revisit your adgroup structure
Intelligently structuring your Amazon PPC campaigns is key to:
Controlling what traffic you are paying for
Analyzing campaign and ad group success
Minimizing unnecessary spend
Every product line will require a slightly different approach to structuring ad groups. The most important takeaway is that you revisit yours monthly or quarterly.
Here are some other things to keep in mind:
Try not to use the same keywords in different ad groups so that you can track and control which products are showing for which terms
If you have a set of generic keywords that are relevant to all products, then create one generic adgroup and have products in multiple ad groups, rather than have one keyword stretched across different ad groups
Create a broad ad group to collect keyword data, making sure to set as many negative keywords as needed
Use both automatic and manual campaigns
Amazon PPC gives you the option of setting keywords and bids manually or automating it. The benefit of manual keyword targeting is of course control. But if you predefine all of your keyword traffic and do it too narrowly, you are likely missing out on relevant incoming search traffic.
Don't be afraid to create an automated campaign. Just do so with a purpose: to find more relevant keywords you hadn't thought of. Allocate a smaller budget to automatic campaigns to prevent waste. Keep them running to capture really long tail traffic. Add any relevant keywords you discover from automatic campaigns to your manual campaigns.
Amazon is a continually changing marketplace. As things change over the year, with PPC or anything to do with FBA, we will keep you informed. Amazon sellers have to adapt or die. Here's to your success in 2018!
Stay strategic on Amazon! Get new blog posts sent to you via email: